News
Jul 15th, 2021
Faldo Series crowns its first champions of 2021
Henry Daly and Lili Rose Hunt celebrate wins at season opener
Talented English junior golfers, Henry Daly and Lili Rose Hunt, celebrated victories at the record-breaking Faldo Series opener to officially launch the 25th season of the junior golf development pathway.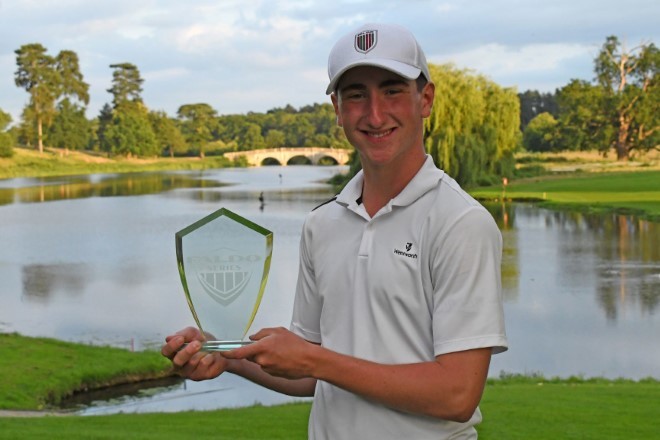 The event welcomed 375 competitors to the home of Series founder, Sir Nick Faldo, at both Brocket Hall and Welwyn Garden City Golf Club, where age-categories winners were in with a chance of earning a prestigious invite to the Faldo Series Europe Grand Final at Al Ain Shooting, Equestrian and Golf Club in October.
Sir Nick Faldo was there to join in the celebrations as he welcomed Girls and Boys to the tee on Monday before joining long-standing Series supporter, The R&A, at The Open where a number of Series alumni are teeing up, including Rory McIlroy, Tyrrell Hatton and Tommy Fleetwood. 
In the Boys' championship at Brocket Hall, Henry Daly's opening 67 set an early pace at the top of the leaderboard, and a following 72 and 71 was enough to secure the title despite a competitive chasing pack.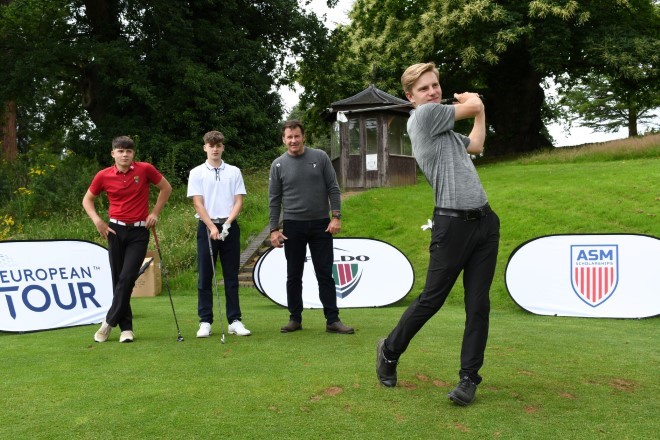 Commenting after his win, Henry Daly, said: "It hasn't sunk in, I don't think it will for a few days. I have really enjoyed this week and to play some good golf too has been a bonus."
Daly followed with what it means to win on the Faldo Series, "It means everything. If you were to have told me I would have won this event last year I would have laughed! The fields produced in these competitions are very competitive so it's good to get the win."
Elsewhere, the young Malaysian golfer, Justin Chan fell just one behind Daly at six-under-par but was still able to convincingly claim the U21 title, whilst hot prospect Oliver Drewitt celebrated the U16 win. A day to remember for Drewitt who also celebrated a hole-in-one on the picturesque second on the Melbourne Course at Brocket Hall.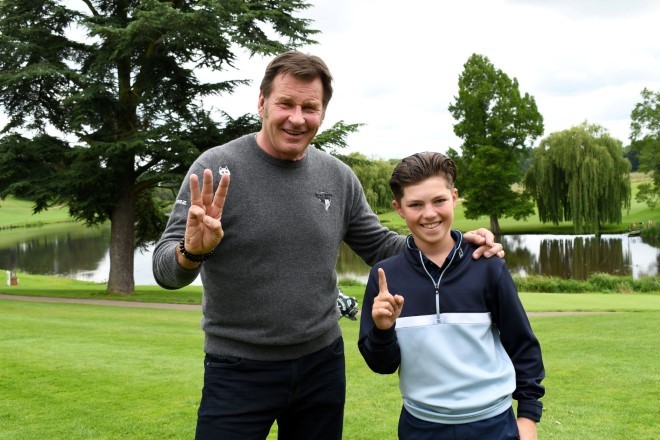 Whilst in the Girls Championship, Lili Rose Hunt claimed the prestigious overall win as well as the U16 category. An impressive performance saw Hunt shoot three, under par scores and finished with a 68 at Brocket Hall despite playing the course blind.
Walking off the 18th green, Lili Rose Hunt, said: "Coming into the final day I was really nervous and felt it on the back nine. The course here plays similar to my home club, which I think helped my nerves a little but that shot over the water on 18 was definitely on my mind and I was just glad to get over! It was tight all the way round and I was always being pushed by Rosie right up until the last few holes, and I'm so happy to get the win."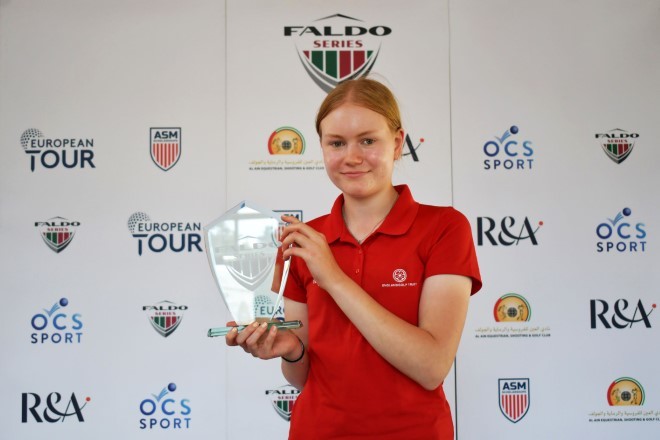 In the Girls' U21 categories familiar Faldo Series faces, Louise Burke and Lilli Horn, were forced to a playoff to split the two. However, it was Horn who was able to take her back nine form into the head to head to take the win.
Speaking after the conclusion of the record-breaking season opener, Matthew Faldo, Director of the Faldo Series, said: "To announce the 25th season with the biggest event we have ever had is mind-blowing and there is no better way to celebrate this milestone. It was really special to share the celebrations with a return to Welwyn, where Dad started his golfing career, and of course return here to Brocket Hall who have been such great supporters of the Series over the years.
"With the Series, we have always looked to encourage junior golfers to come out and play competitive golf and so to see the strength of the fields is hugely optimistic for the season ahead. There has never been a better opportunity to support the growth of the game than now, and as a signatory the Women in Golf Charter we look forward to continuing to work with The R&A to grow the game and offer new and exciting opportunities for tomorrow's champions." 
The Faldo Series Europe schedule will continue over the coming weeks, heading to Ladybank Golf Club for the Scotland Girls and Boys Championship on 19th July.
Leading final scores and qualifiers for the England South I Boys Championship:
Boys' Under-21:
Justin Chan -6
James Freeman -5
Jackson Garnett -5
Robert Holden -5
Boys' Under-18:
Henry Daly -7
Nathan Woodham -4
Tom Chalk -3
George Durkhan -3
Boys' Under-16:
Oliver Drewitt +6
Jenson Bull +9
William Sandoz +11
Leading final scores and qualifiers for the England South I Girls Championship:
Girls' Under-21:
Lilli Horn +1
Louise Burke +1
Isabelle Simpson +3
Girls' Under-16:
Lili Rose Hunt -9
Rosie Bee Kim -6
Ellie Monk +4
TAGS: News, Faldo Series, Sir Nick Faldo, Brocket Hall, 2021
---
And another thing...