News
Jul 10th, 2020
Faldo Series celebrates first 2020 winners
Neville and Hume star at Brocket Hall
Words: GolfPunk
Talented English junior golfers, Corey Neville and Ellen Hume, have won the first events of the 2020 Faldo Series Europe calendar, securing their places at Al Ain Equestrian, Shooting and Golf Club for the Europe Grand Final in November.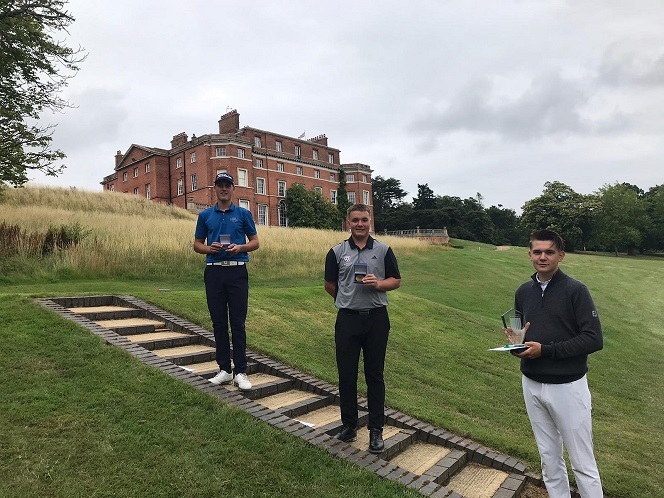 Located next door to Welwyn Garden City, where Series founder, Sir Nick Faldo, polished his own skills as a junior golfer, Brocket Hall provided a grand setting for the Series' return after lockdown with a record-breaking field entering for the three-day event. 156 competitors relished the opportunity to compete once again, though it was Neville and Hume who enjoyed the challenge most.
Players were tested on the Melbourne Course, a championship design by Ryder Cup duo Peter Alliss and Clive Clarke.
In the England South II Boys Championship, it was Aadam Syed who led after an opening 68, but it was Corey Neville who prevailed after three superb rounds of 71, 67 and 69 that proved too good to catch and enough to secure a five-shot win.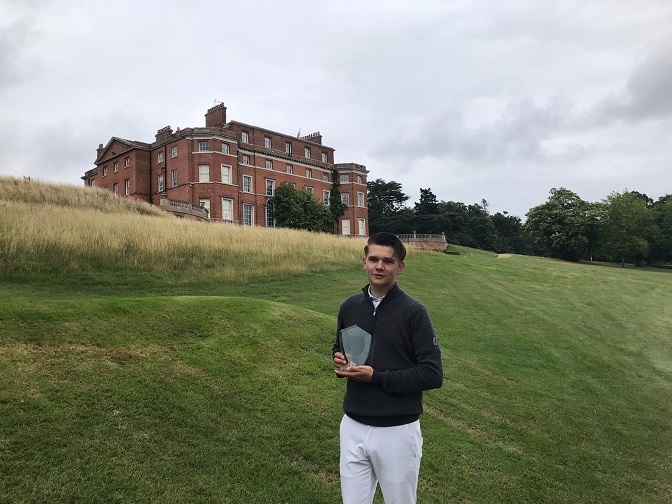 Whilst Neville's lead was too much, a valiant offensive by Jack Bigham saw him finish in a respectable second place to claim the Under-18 category at 4-under par. Local Welwyn Garden City member, Reis Suart, wrapped up the category winners for the England South II Championship, posting scores of 74, 71 ,70 to claim the Under-16 category.
Commenting after his win, Corey Neville, said "It's great to be back playing competitive golf in the Faldo Series, and back on a golf course rather than practicing in my garden hitting in to a bedsheet hung on the washing line through lockdown. The course here can really punish you, especially the thick rough, so I played very strategically avoiding taking on too many risks which I am glad paid off. All being well in the world, I'm excited to return to Al Ain, and hope I can improve on my top 3 finish last year in my category!"
In the England Girls Championship, after finding her feet with a first round 74, Ellen Hume's second round retort of 68 put her at the top of the leaderboard where she remained following a final round 72 to conclude a dominating display and a 5-under par total win. Despite pressure mounting from in-form chaser Hannah Screen, following her recent Rose Ladies Series appearance, it was Hume who celebrated the higher podium position. However, Screen's 4-under par total was good enough to earn her a spot at the Grand Final.
Rising star Louise Burke, another recent Rose Ladies Series competitor and Team Faldo member at the Major Champions Invitational, continued to show her talent and stormed the Under-16 category shooting 76, 70, 82 to claim a Grand Final spot once again, where she will defend her category win from last year.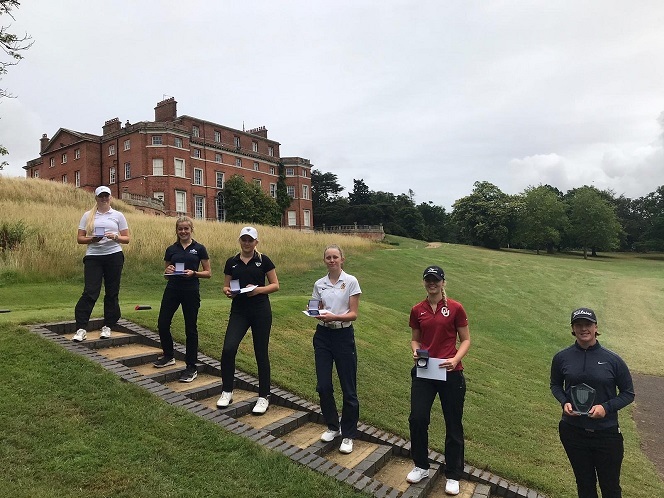 Matthew Faldo, Director of the Faldo Series, said: "It's amazing to kick off the Series, and this week at Brocket Hall has really set the tone for the rest of the season. With a record-breaking field, and some truly talented players, it is exciting to have the Faldo Series back with such optimism in light of the current circumstances. This was the first time the Series has played on the Melbourne Course and it certainly did not disappoint.
"We want to congratulate both Corey and Ellen, who showed their class to win here, as well as passing on our congratulations to Jack, Reis, Louise and all her fellow girl qualifiers for their successes too."
The Faldo Series team and Brocket Hall staff had gone above and beyond to ensure the health, safety and wellbeing of all players and staff at the event remained uncompromised upon their return, with sanitisation stations, social distancing and reduced touch points implemented and signed throughout the event. Players broke new ground by using the Faldo Series app for the first time to complete all scoring.
The Faldo Series Europe schedule will continue over the coming weeks, with the next event being held at Kedleston Park Golf Club in Derby for the England Midlands Championship on 13th July.
Leading final scores and qualifiers for the Faldo Series Europe Grand Final:
Boys' Under-21:
Corey Neville -9
Aadam Syed -2
Oliver Lewis +2
Boys' Under-18:
Jack Bigham -4
Joseph Buenfeld -1
Ben Loveard Par
Boys' Under-16:
Reis Suart -1
Teddy Hall +3
William Mcghie +3
Girls' Under-21:
Ellen Hume -5
Hannah Screen -4
Ella Hammond-Baveystock +2
Girls' Under-16:
Louise Burke +9
Rachel Mackinlay +11
Grace Rigby-Walden +15
---
And another thing...