News
Jul 5th, 2021
Brent Valley GC Junior Academy Crowdfunder
Club has successfully raised cash for groundbreaking project
Brent Valley Golf Club (affiliated to Middlesex Golf) has announced a ground-breaking project to create a Juniors Academy. The club has successfully crowdfunded the project as part of Ealing Council's Future Ealing initiative for local community projects.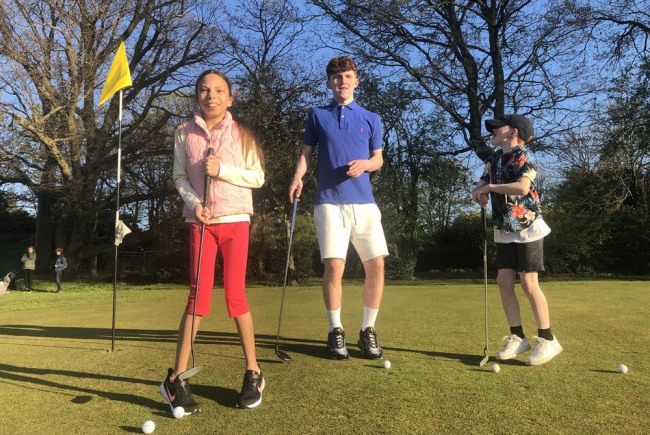 Amongst the biggest funders are Ealing Council who will be donating £6,400, Middlesex Golf £2,000 and GolfOnline £1,000. The total project has raised just under £16,000.
The Academy will reach out to four local schools near the Brent Valley Golf Course and plans to invite up to 16 youngsters who wouldn't normally come into contact with golf, but who show a talent for the sport, to join a 1-year programme.
The club has recruited inspirational mentors from the local golfing world to help, including Saskia Owen, a 14-year old who recently finished runner up in the Middlesex Women's Championships.
The children will be given a set of clubs, other golf equipment and follow a programme of professional coaching.
Richard Gray of Brent Valley says "We hope the initiative will bring through some undiscovered golf talent and create closer ties with our local community. Plus we believe such an initiative can only grow the game and widen its appeal amongst our community."
Middlesex Golf's, Operational Manager, Darragh Coghlan added "We were so impressed with the innovative and forward-thinking approach of Brent Valley that we had to lend our support to the initiative." Coghlan continues "it can only assist in increasing opportunities for kids to find our game in the county".
Brent Valley Golf Club is a volunteer-run golf club and is quite unusual with its urban setting. It is based on a municipal course with membership from a very diverse range of backgrounds and ages.
To see more details about the Academy project, the current status of the fundraising and who has pledged click
here
. 
For more info and to learn how you can lend your support please contact
Richard Gray
rnj.gray@gmail.com 
07768741321
Club Welfare Officer, Brent Valley Golf Club
---
And another thing...