News
Aug 21st, 2020
Ben Loveard wins Faldo Series Championship
Playoff victory at concluding event at Royal Ashdown Forest
Words: GolfPunk
Following a dramatic two hole playoff finale, Ben Loveard claimed a well-deserved victory at Royal Ashdown Forest to win the England South I Boys Championship.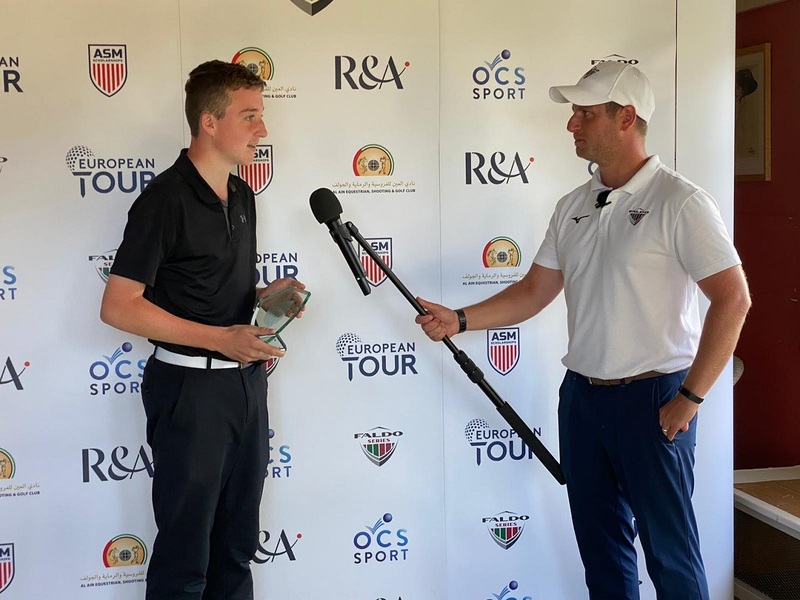 Over the three days, 106 elite junior boys from Under-16s to Under-21s battled through wind, rain and sun on the prestigious heathland layout at Royal Ashdown Forest for a winning invite to the 24th Faldo Series Europe Grand Final at Al Ain Equestrian, Shooting and Golf Club, Abu Dhabi this November.
Recognised by Golf World as the 29th best course in England in 2019, the stunning Old Course heathland layout staged a technical challenge for the junior golfers. Despite its 'bunkerless' design, its heather linings, natural hollows and hidden streams defend the greens and demand a composed and patient game to find reward.
For the second time in as many weeks, the final day of the Faldo Series was live-streamed to the Series' social media channels and media partners channels with real-time broadcasts from streaming partner ContentLIVE.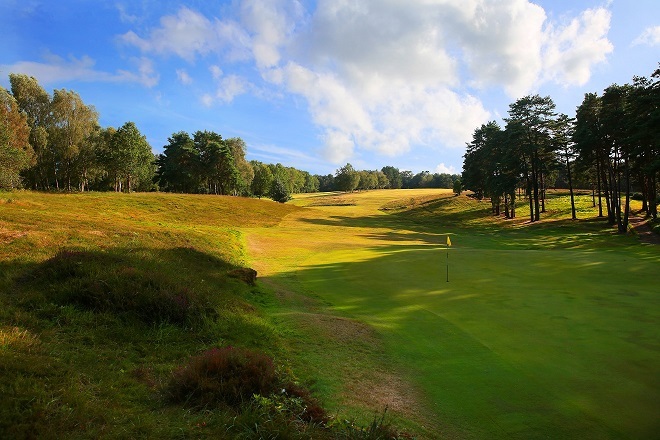 Champion Loveard produced two remarkable golfing displays to establish a three-shot lead going into the final round, with only George Durkan in reach. An early flourish from Durkan opened up the closing day with the ebb and flow between two aspiring golfers proving inconclusive as their stalemate forced a playoff. A lip out from Durkan to seal the win on the first hole proved costly, as it was Loveard who found success on his second time of asking, following a dialled in wedge to leave a simple putt to secure the win and U18 category too.
After his win, overall champion Ben Loveard said: "It feels great to get the win! Coming into the final round with a three shot lead I was really pushed by George at the end and made to work hard and make a few up and downs to me in it. Fortunately, I have played with George a number of times, so the playoff wasn't as daunting as it could have been and eased the nerves a little. Really looking forward to the Grand Final in Abu Dhabi and the chance to compete in the Series once again."
In the U21 category, it was Harvey Evans who claimed the win having gone one better than his last season's second place in the U18 category. This time around, he produced a convincing win and he closed his title by two shots. Elsewhere, Luke Jenkins produced three consistently impressive rounds, 73, 75, 75, to take the U16 title with a three-shot lead and rounds up the category winners heading to Abu Dhabi for the Grand Final this November.
Director of the Faldo Series, Matthew Faldo, said: "We have been coming to Royal Ashdown Forest for a number of years now and it continues to stage exciting golf for our players. As a venue, it holds great prestige and this week in particular, with the weather, challenged the players strategic game and required players to demonstrate great control."
"We want to congratulate Ben for an impressive win, and great to see both Ben and George enjoying the healthy competition with our second Series consecutive playoff. Also, congratulations to Harvey and Luke on their wins too, given the tough conditions especially on the second day and the testing course layout, these winning scores are particularly encouraging and a testament to the players' talents."
The Faldo Series team and Royal Ashdown Forest staff went above and beyond to ensure the health, safety and wellbeing of all players and staff at the event remained uncompromised, with sanitisation stations, social distancing and reduced touchpoints implemented and signed throughout the event. Players continued to use the Faldo Series app to complete all scoring.
Next week's Faldo Series at St Anne's Old Links on the 24th to the 26th August for the England North Championship will conclude a thrilling Faldo Series Europe season where the final few invites to Al Ain will be secured.
Leading final scores and qualifiers from the Faldo Series England South I Boys Championship:
Boys' Under-21:
Harvey Evans (+2)
Ben Clarke +5
Benjamin Humphrey +8
Boys' Under-18:
Ben Loveard -2
George Durkan -2
Elliot Macgregor +5
Boys' Under-16:
Luke Jenkins +7
Rocky Chapman +10
Charles Reynolds +11
---
And another thing...