News
May 20th, 2022
Aramco launches 'Power Up' initiative
Supporting promising amateur female golfers across the globe
The Aramco Team Series has announced a new initiative to support promising amateur female golfers across the globe, in their journey to become future stars of the game.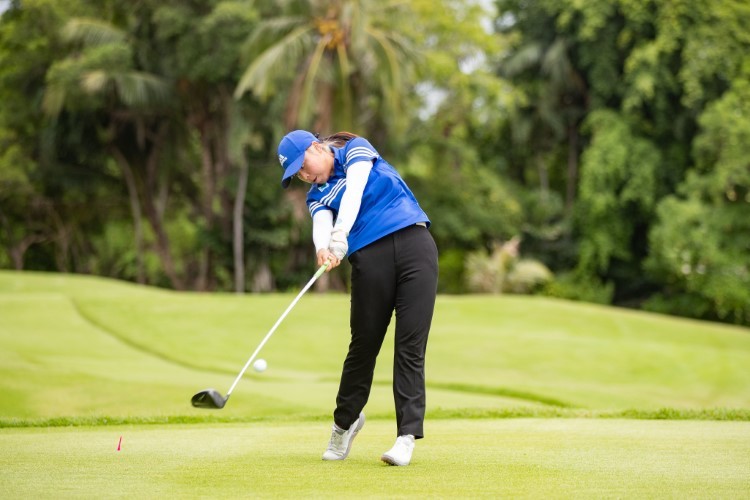 The Aramco Power Up initiative will see the series title sponsor provide extra support, resources as well as an exclusive invitation to play as the amateur in the team section of tournaments, alongside the best players in the world. 
Ahead of the season-opening Aramco Team Series Bangkok presented by the Public Investment Fund, 17-year-old Pimpisa Sisutham was chosen as the first Aramco Power Up recipient. During tournament week the talented Bangkok teenager, who is part of Thailand's junior golf programmes, received a custom club fitting from Titleist and has been granted access to Thai Country Club and its world class facilities for a year.
Pimpisa, alongside being invited to play in both the Pro-Am with Anne van Dam (NED), will team up in the championship with Nicole Garcia (RSA), Sophie Witt (Ger), Marta Martin (ESP) as an important next step in her professional development through Aramco's support.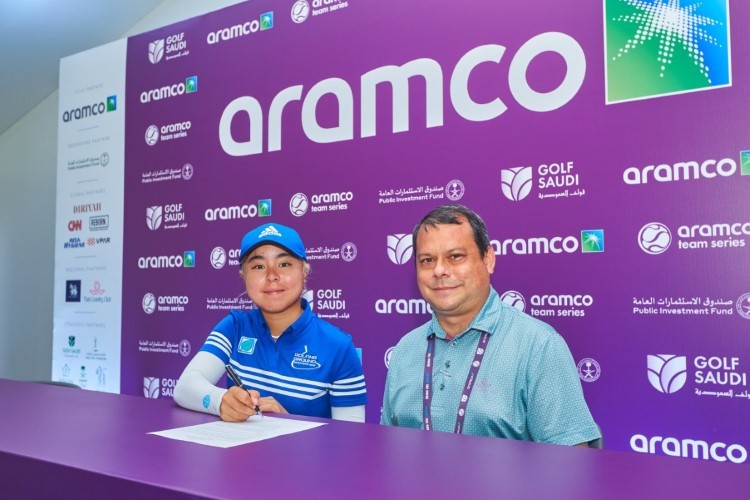 Pimpisa Sisutham said: "It's amazing to be the first ever Aramco Power recipient which came as a total surprise! I never expected to get an opportunity to play with the best players on the LET at this stage of my career. It's been nerve-racking but it's giving me valuable experiences for my career and following in the footsteps of my hero Lydia Ko. Golf can be an expensive sport for us and things like the Titleist fitting and access to Thai Country Club is already making a huge difference. Thank you Aramco!"
Aramco's support of Ladies European Tour events has seen them become the biggest backer of women's golf - using it's platform to promote global female empowerment. 
Talal Al Merri, General Manager of Public Affairs at Aramco said: "We are thrilled to support Pimpsia as she chases her dream of competing as a professional golfer. To be able to offer her this illustrates our efforts to support women's golf – globally and at every level. The goal of each Aramco Team Series event is to elevate women's golf across the board and the opportunities we can create, on and off the course, that we believe will further progress the women's game.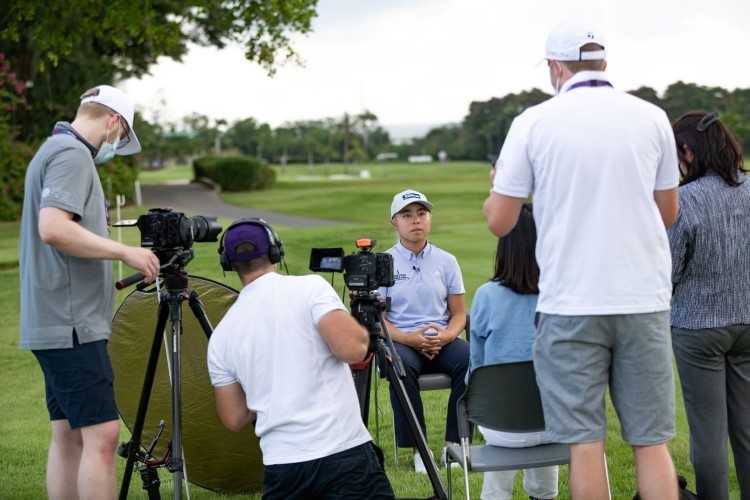 "After meeting with Pimpsia and seeing her passion for the game, we are convinced that we have an ideal match in a young athlete who mirrors our own ambitions, as we seek to bring as much energy as we can to advancing the game of golf."
The Aramco Team Series - Bangkok kicks off 2022's run of tournaments May 12-14, at the Thai Country Club. The Aramco Team Series - London takes place at Centurion Club on June 16-18), the Aramco Team Series – Sotogrande takes place at La Reserva Club De Sotogrande on August 18-20, the Aramco Team Series - New York will be played at a venue soon to be announced, on October 13-15, and the Aramco Team Series - Jeddah will return to Royal Greens Golf & Country Club, on November 9-11.
For more information, visit
www.aramcoteamseries.com
---
And another thing...