News
Aug 22nd, 2015
Wyndham Championship Day 3 Wrap Up
There's A Tiger Lurking.....
Words: The Brigadier Photography: getty Images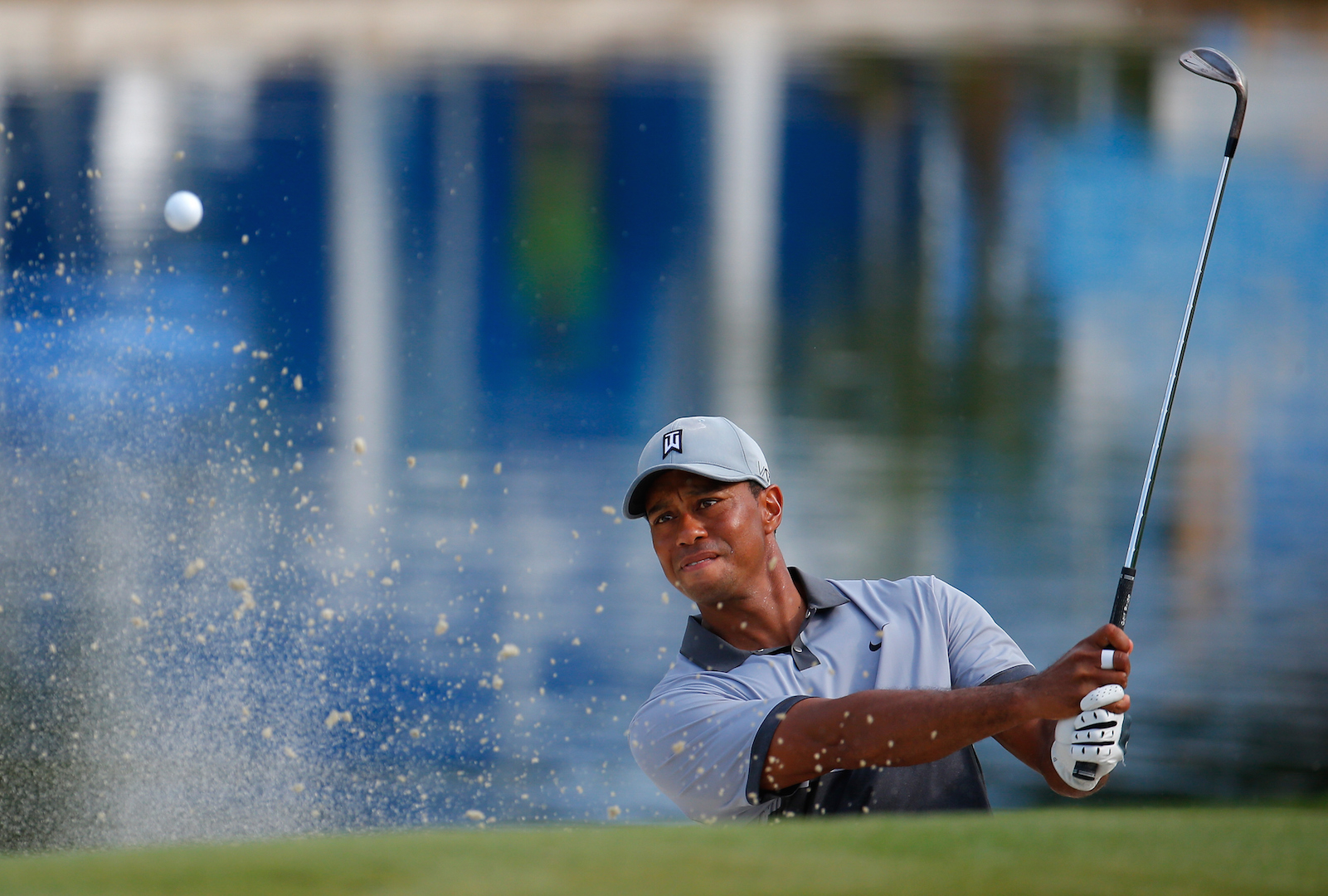 Phew! Moving day over and time to catch up with the day. And yes, Tiger is still very much the story. So how did he get on?
Tiger highlights from round three
He finished tied second with fellow American Scott Brown and Swede Jason Blixt on -13 under, two shots off the lead from 41 year old US veteran Jason Gore.
He had a great birdie start with a 3 on the par 4 first, and then got a second birdie on the par 5 5th. With no dropped shots, he came to the turn with a solid 2 under power and a share of the leaderboard.
On the back nine he dropped a single shot on the 18th, and made one further birdie to end his round with a 68. That looks great on paper, but with Jonas Blixt and Jason Gore both shooting 62's, he must feel that he left some birdies out there, especially as he lipped out on several occasions.
His putting within ten feet was particularly good, so he must go into the final day with confidence. Although there is still much to do to haul back the two shots that he needs to get at least level pegging with leader Jason Gore
His driving accuracy was better, and he hit 11 out of 14 fairways. So that's one tick in the box for tomorrow. And that's three rounds in a row that he has shot sub 70. We shall see!
What we do know is it's great to have Tiger back in the mix, and properly motivated as he needs to finish at least second to make the FedEx. It's not exactly as if he needs the money that competing in the FedEx brings, so his hunger to get in there does show that he wants to silence some doubters, and probably prove to himself that he can still compete with the best. He will be going out in the second final group with another fellow American Scott Brown.
The Wyndham certainly called it right by printing an additional 49,000 tickets for the week. They sold out for moving day, with over 34,000 attending. And there can only be one reason for that. Thanks Tiger.
Tiger's playing partner today, 26 year old rookie Tom Hoge, hung in there on what must have been a monumental day for him. He finished +2 and has dropped down to -9 under, to share tied 21st with the 6 other players, including Brooks Koepka, whose current form is looking very good, as he tied for 5th in the US PGA Championship.
And as for Jason Gore and Jonas Blixt, well they certainly knew the meaning of moving day, as both shot 62's. Yes, the conditions were ideal, but they certainly made the most of them. Gore birdied the first, bogeyed the second, and then did not drop a single shot and made a further 8 birdies.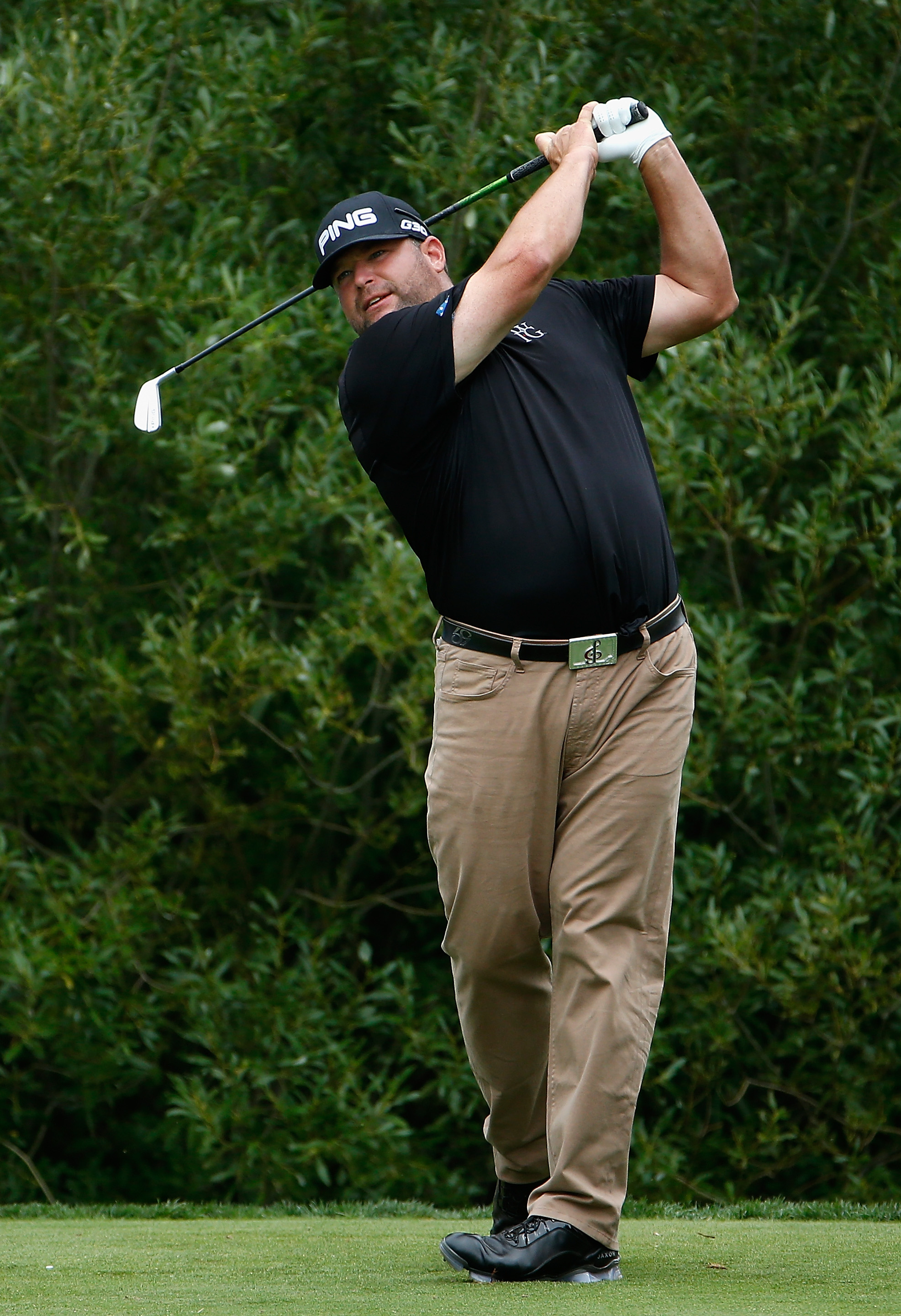 Gore has a solitary PGA Tour victory with the 84 Lumber Classic in 2005. But he is the all-time leader in career wins on what is now the Web.com tour, with seven victories. So we write off the veteran at our peril. He knows how to finish his dinner.
31 year old Swede Jonas Blixt's 62 included 4 birdies and no dropped shots on the front nine to card a 31, and he came in with a further 5 birdies and only a single dropped shot on the par 4 11th.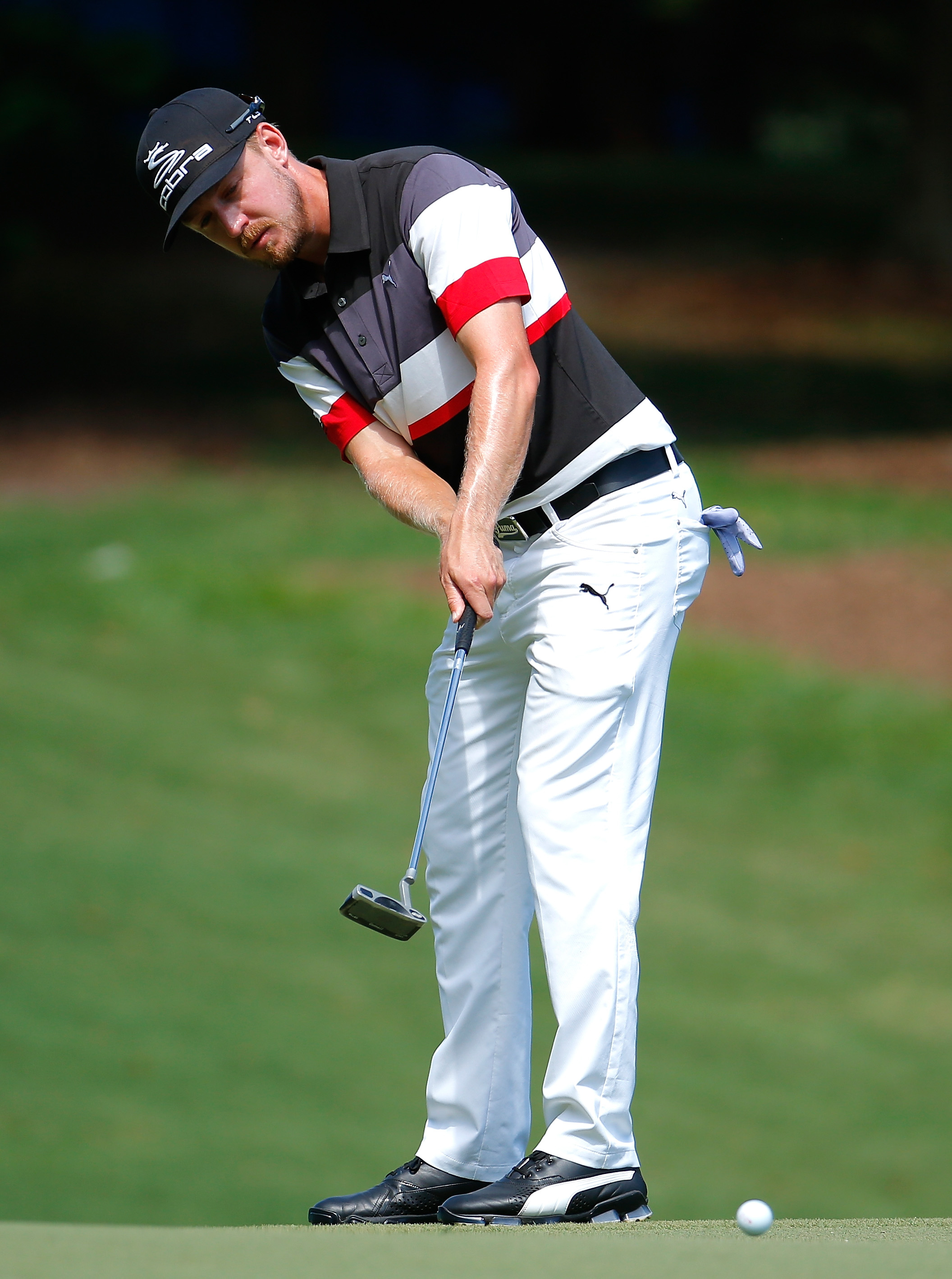 Blixt turned pro in 2008, and has had 5 top 25 finishes this year in the 24 events he has played, although he has missed the cut 13 times. He has won twice on tour, with the Frys.com Open in 2012 as his maiden win, and again in the Greenbrier Classic in 2013. It might be his time again.
In all honesty, the 2015 Wyndham Championship is still completely wide open as there are 19 players within 5 shots of the lead.
But then again, there is a Tiger is lurking…….
Related to this story