News
Mar 18th, 2016
World's best selling golf book to be launched in UK
The Golf Rules Quick Reference book
Words: John Dean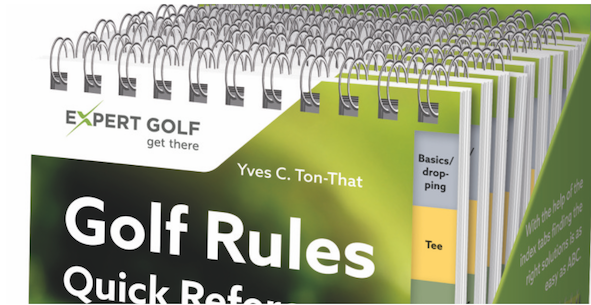 The best-selling golf book in the world has had a redesign for the 2016 season and will be launched in the U.K. golf market.
The Golf Rules Quick Reference book has sold more than 1.5 million copies worldwide. The book is designed to be all about simplicity, which is undoubtedly the key to its global success.
It is put to use every year by academies and Pro's as a companion to lessons, as well as a quick, on course reference for golfers. It will also include an update on the new rules for 2016, including our old favourite anchoring.
Ian Waddicar, Managing Director of Golftech U.K. who will distribute the book, commented, "We've got a great opportunity to distribute the Golf Rules Quick Reference fully to the U.K. market for the first time. Its impact across the world has been incredible due to its simplicity. And with golfers, teaching professionals and clubs all with a vested interest in quick understanding of the new and existing rules, we're sure that this fantastic resource will be a huge success."
The aim of the  'Golf Rules Quick Reference' book is also to speed up the pace of play by resolving any rules issue on the spot, as well as helping golfers shoot as low a score as possible through understanding where the rules go in their favour as well as avoiding unnecessary penalty shots.
We need a copy, as we have been struggling to get our head's around how Brendon de Jonge got a four penalty for having a damaged club in his bag which he did not use. 
For more on Brendan de Jonge's 4 shot penalty click here or on the image below.