News
Aug 29th, 2015
Who the hell is Carlos Ortiz?
Representing for all the GolfPunks
Words: The Brigadier Photography: Getty Images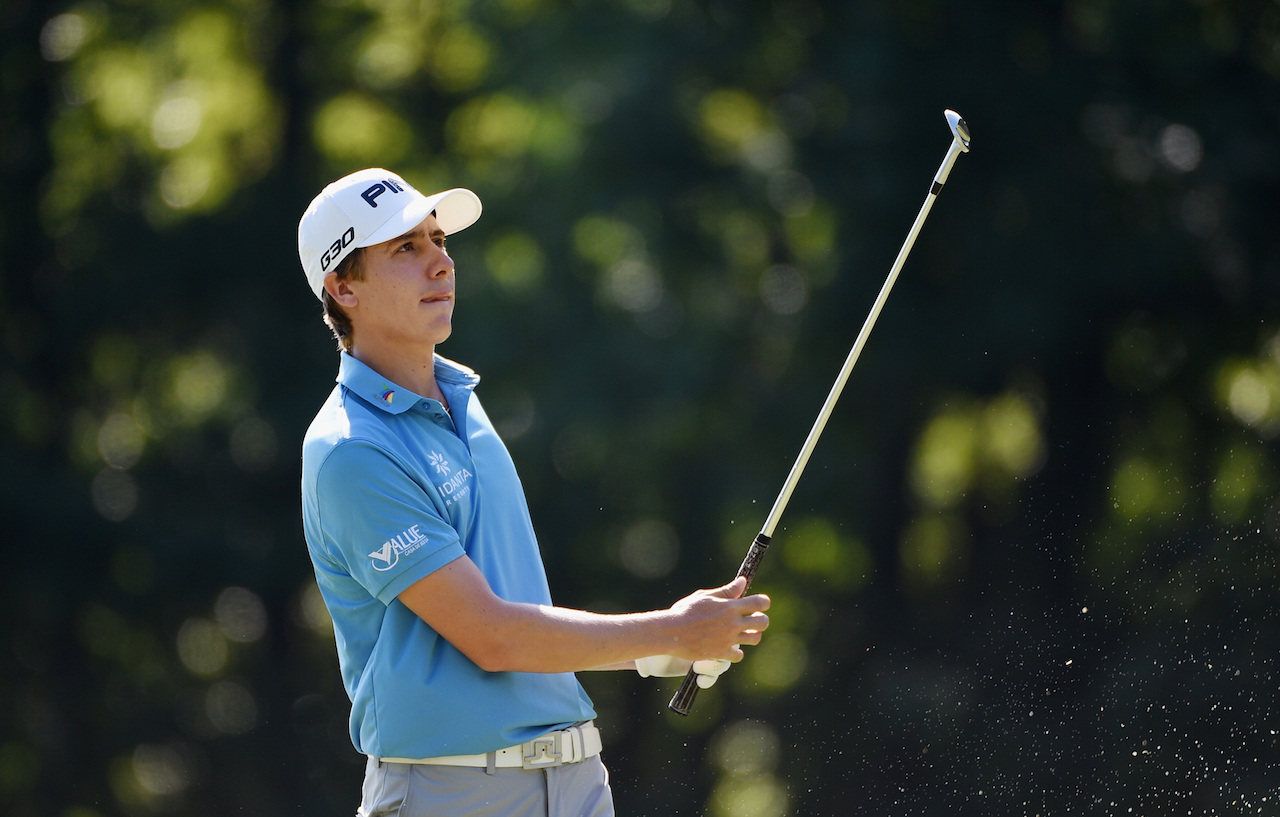 OK, we can fess up that Carlos Ortiz and his work aren't exactly familiar to us. But with his 62 at today's Barclays, we are now paying full attention.
So what have we found out? For a start 24-year-old Carlos is a Mexican from Guadalajara, who took the US college route with the University of North Texas (UTN). His college boasts some interesting alumnae, from Meat Loaf to Roy Orbison, and Grammy winning singer songwriter Norah Jones.
Ryan Palmer also played for UTN for a year, and look where he is now. He's only leading the Barclays, and that just a week after the tragic death of his father in a road accident. Ryan Palmer we salute you.
But back to Carlos: he turned Pro in 2013, and tied 15th at the Web.com qualifying school. He joined the PGA Tour in 2014, finishing tied 65 in his debut outing.
Three wins on the Web.com tour got him his full PGA Tour card for 2014 - 2015, and he was also voted Web.com Tour Player of the year. So he's clearly a rising star. But a 62! Come off it.
He squeezed into the FedEx, ranking 112th in FedEx points, but seems to have some big ideas. Carlos, we will be keeping a keen eye out. 62 on moving day! OMG.