News
Sep 19th, 2015
Who Moved The Dial?
BMW Championship Day 3
Words: The Brigadier Photography: Getty Images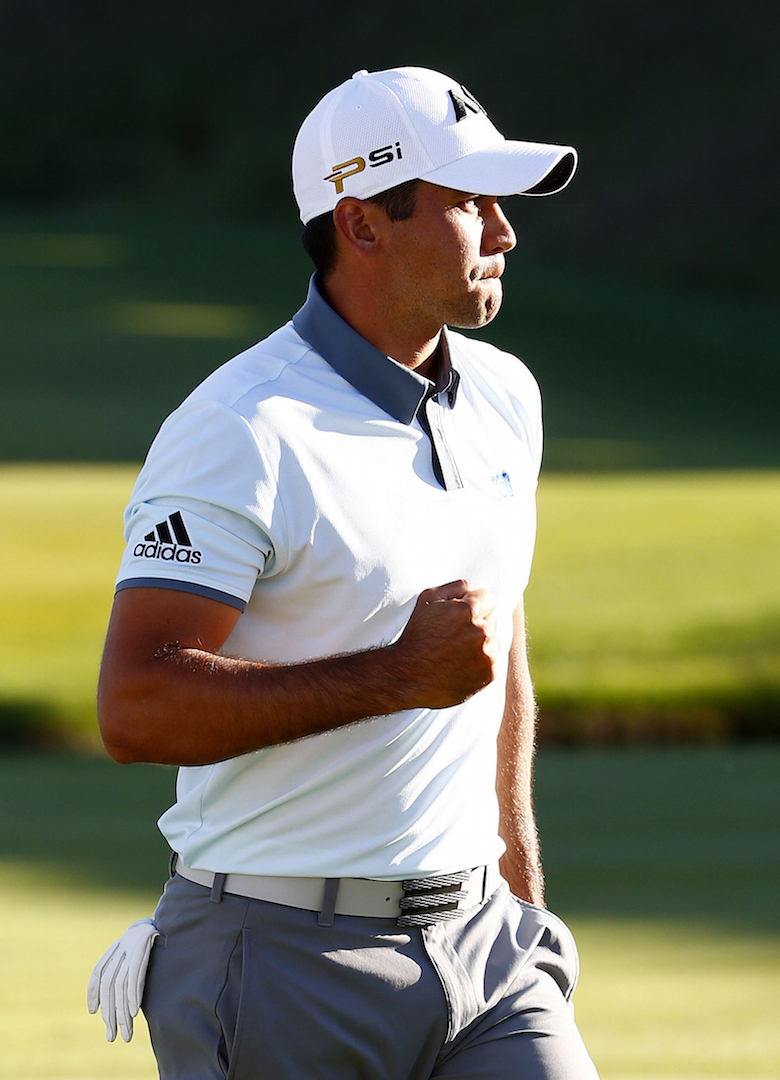 Jason's properly pumped.
The course played tougher today, with the wind coming from a different direction, and some harder pin placements. But the greens, helped by a firm breeze, were drying out after the torrential rain last night, and running true.
There was a plus three shot difference in shot average today over yesterday, which made for a slightly odd moving day. Maybe yesterday was actually moving day? They were playing lift, clean and place today, which must have had an impact.
So who did move it? And who looks likely to be on their holidays for the Tour Championship, which kicks off next Thursday at East Lakes Golf Course, in Atlanta Georgia?
Jason Day had a couple of concentration lapses, including one out-of-bounds drive. What impressed was his ability to immediately recover, and he has retained his six shot lead.
He's probably feeling a little lonely at the top with no one really challenging, and has had to dig proper deep and grind it out. In all fairness he didn't play well today, but a fine birdie on the eighteenth re-established his six shot lead.
He's pretty certainly done enough, barring a debacle. With a southerly wind blowing tomorrow, he's confident that he will be able to get his fifth win of the season, and yes, World Number One spot.
He will be joined by 36 year-old American Scott Piercy, who shot four under, despite dropping early shots on the fourth and fifth.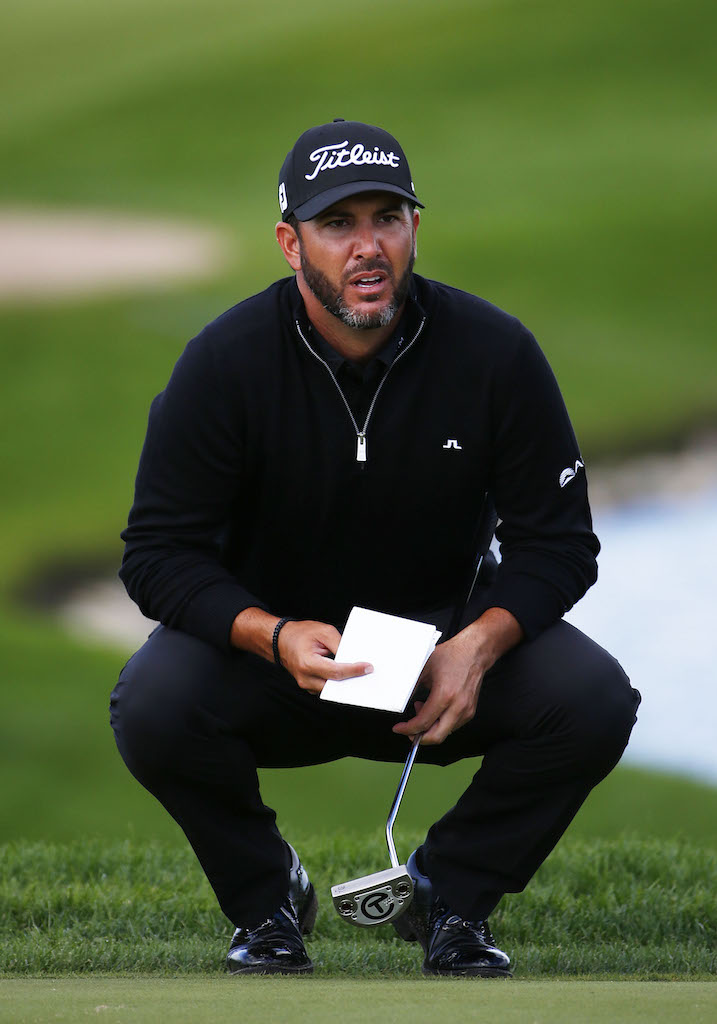 Ladies and gentlement, we give you Scott Piercy.
In the second group will be 22 year-old rookie Daniel Berger, who had a strong finish with birdies on 14, 15, and 16 to make up for a double bogey on the 10th and an earlier dropped shot on the second.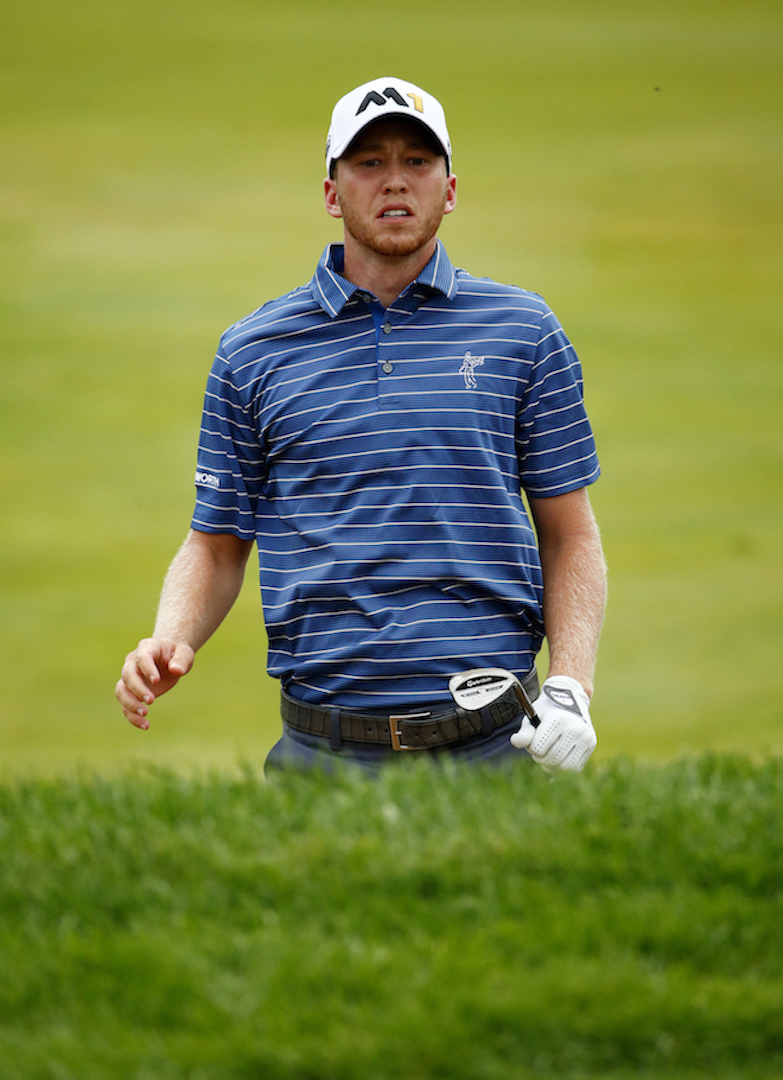 Daniel Berger. The rookie going out with Rory.
There's one player we all know how can really shoot low, and that's Rory. We get the feeling that his gander is properly back, and that he really wants to reassert himself. He's in the second final group as well.
He was actually disappointed with his 65 yesterday, as he felt he'd left shots out there. He'd created the opportunities, but couldn't finish his dinner.
Today was no different as he again struggled to make putts, even though he finished with two birdies to card a 67. Tee to green he's fine, and he's happy with his game plan, but he knows he needs to convert more chances with his putter.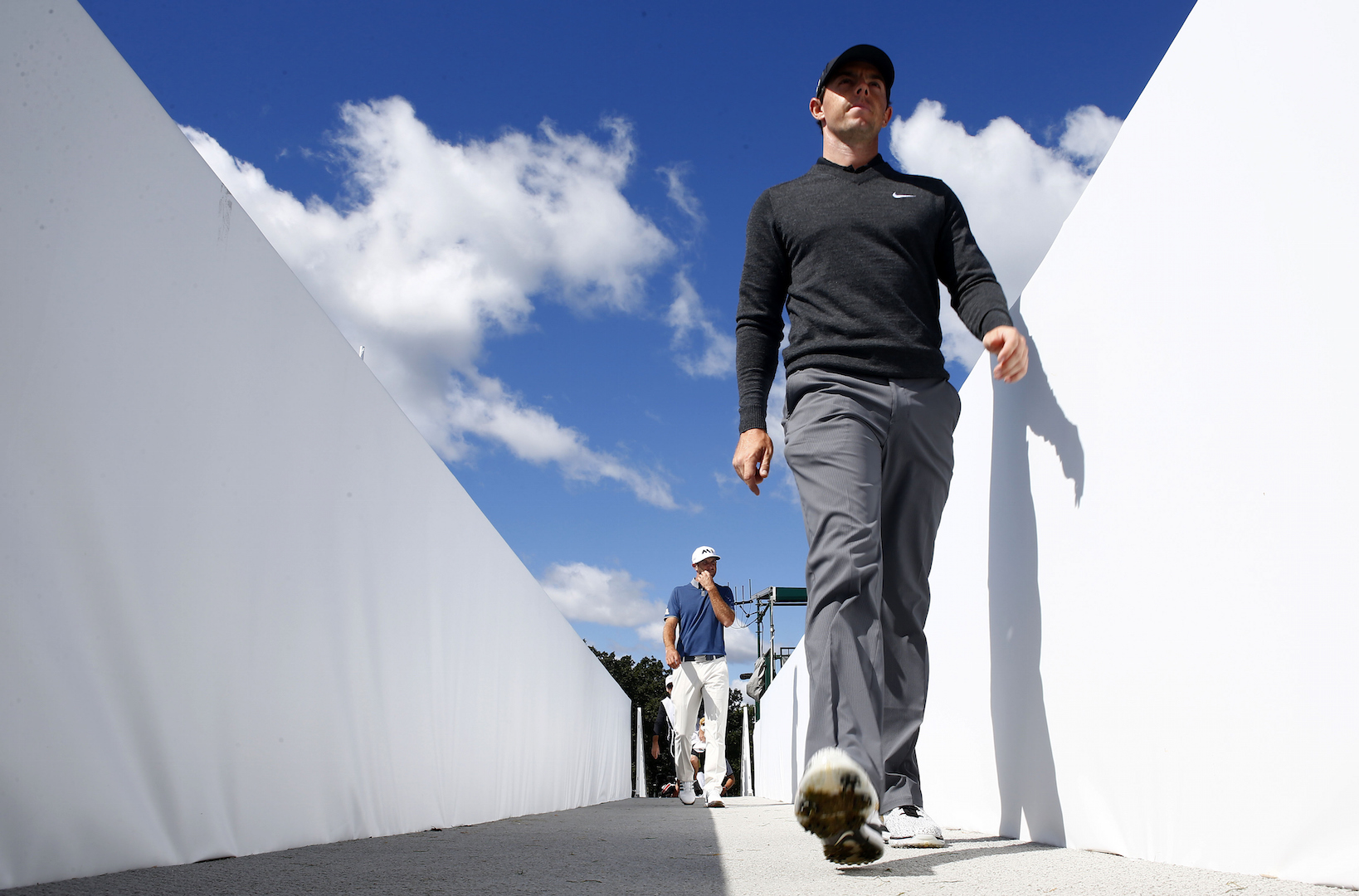 Rory. Will his gander be fully up for tomorrow?
A 6 shot overhaul might be too much to keep his gander right up there, unless something happens early on tomorrow.
Rickie Fowler did have a proper moving day, as he shot five under to sit tied fifth on -12. He said of Day: "Playing the way he is, there's not a lot we can do unless the tournament goes to 7,8,9,10 rounds." Eight of Rickie's nine rounds in the FedEx have been in the sixties, which just shows how just much his game has come on recently.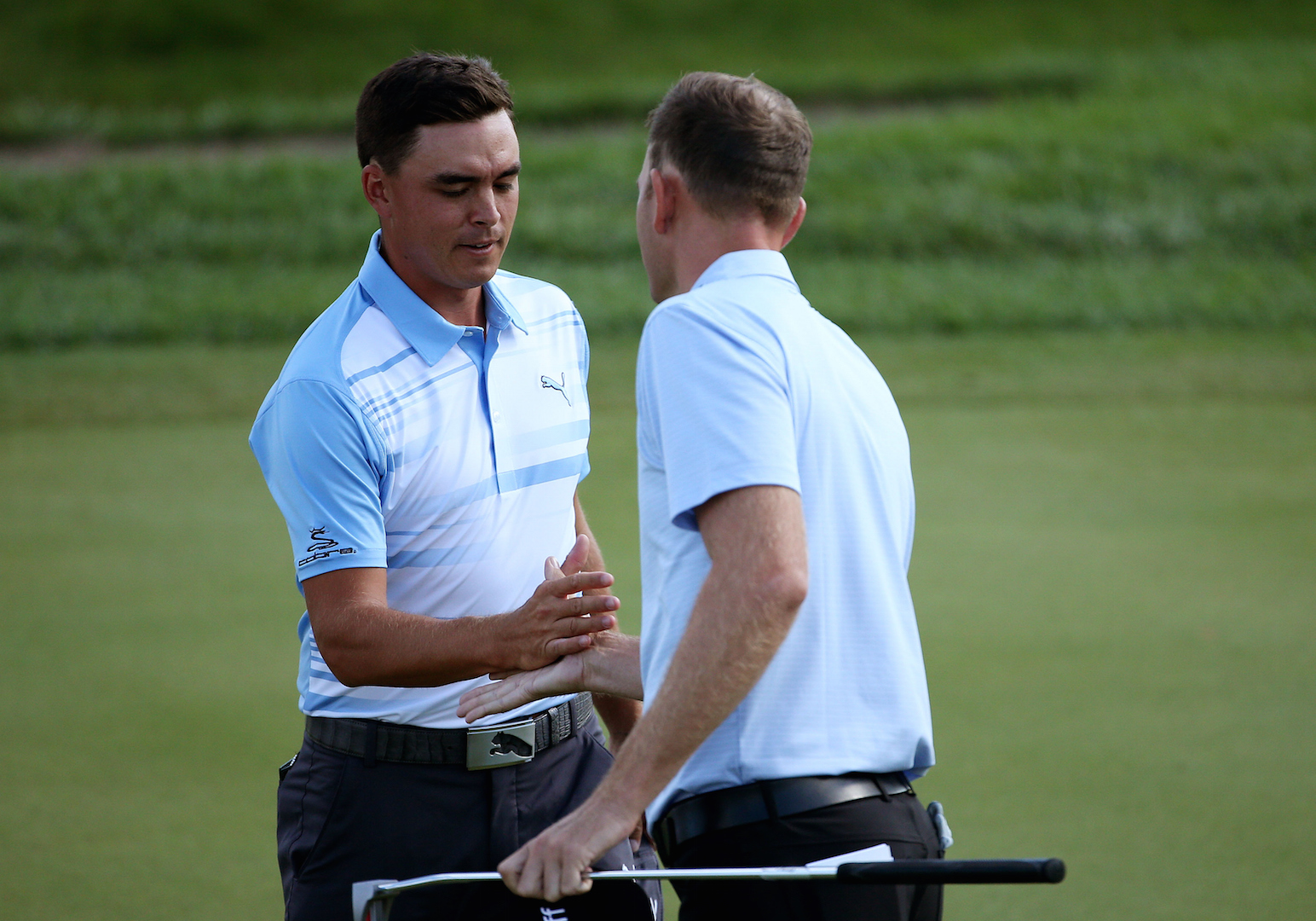 Hats off to Rickie. Rare sighting of his barnet.
Henrik Stenson had a quiet day with an even par 71, after going low yesterday with a wonderful 63. He's in great form, as he showed with his second placing at the Deutsche Bank, which he threw when he dumped his ball into the water at the 17th.
It will be very interesting to see how he will do at the Tour Players. Could he repeat his feat of 2013? We wouldn't bet against it.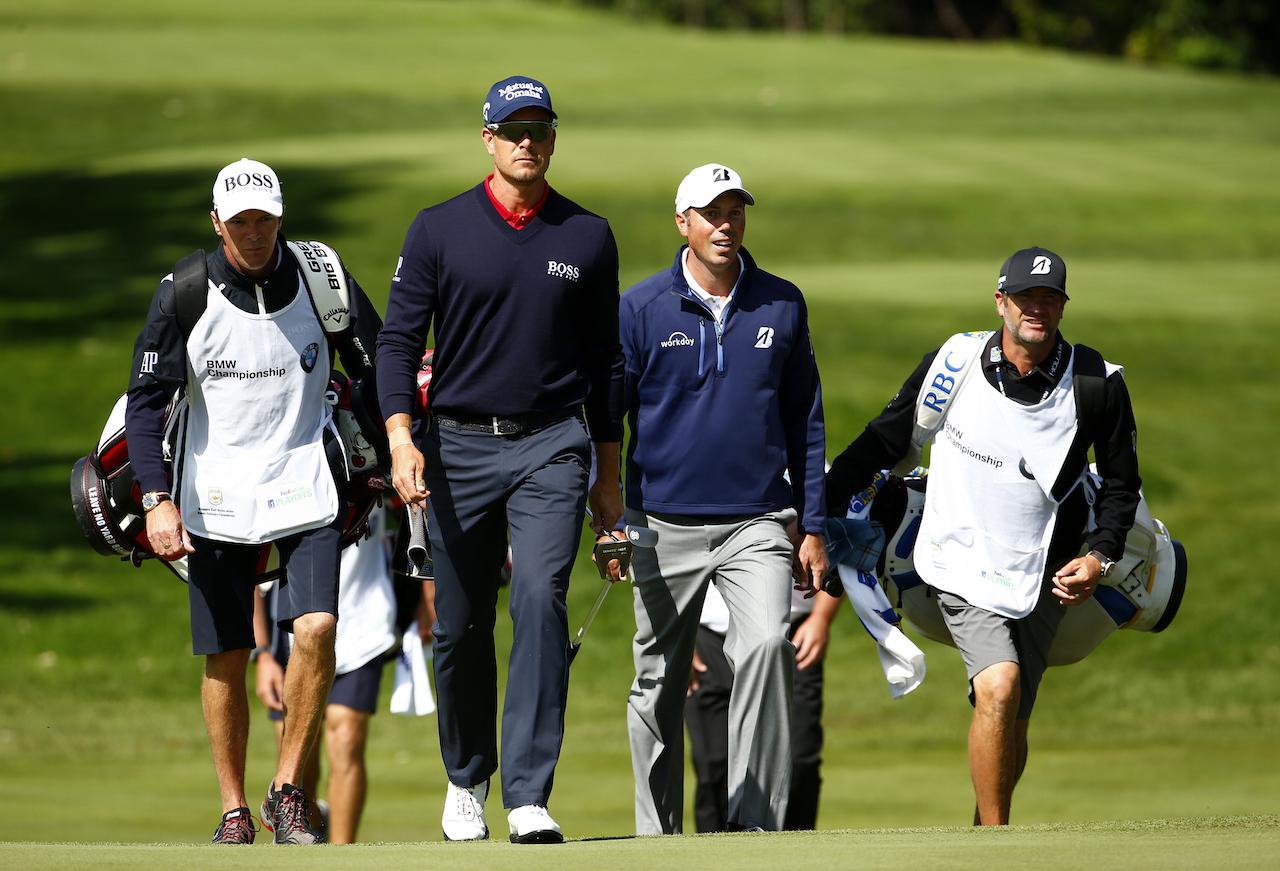 Henrik Stenson. Iceman.
England's Paul Casey pulled himself into the Top 30 yesterday, but could only manage an even par 71 today to remain at six under, tied 26th.
That leaves us with the question of who will not be making the trip to Atlanta. There are some big names, who are looking borderline, including Louis Oosthuizen and Bill Haas.
Two big guns that certainly won't be making it are Sergio Garcia, whose time off didn't pay off, and Phil Mickelson who will always be missed.
TAGS: News, 2015, BMW Championship, Jason Day, Rickie Fowler, Henrik Stenson, Rory McIlroy