News
Oct 4th, 2016
What's next for Thomas Pieters?
It's not necessarily PGA says Niki Colsearts
Words: John Dean Photography: Getty Images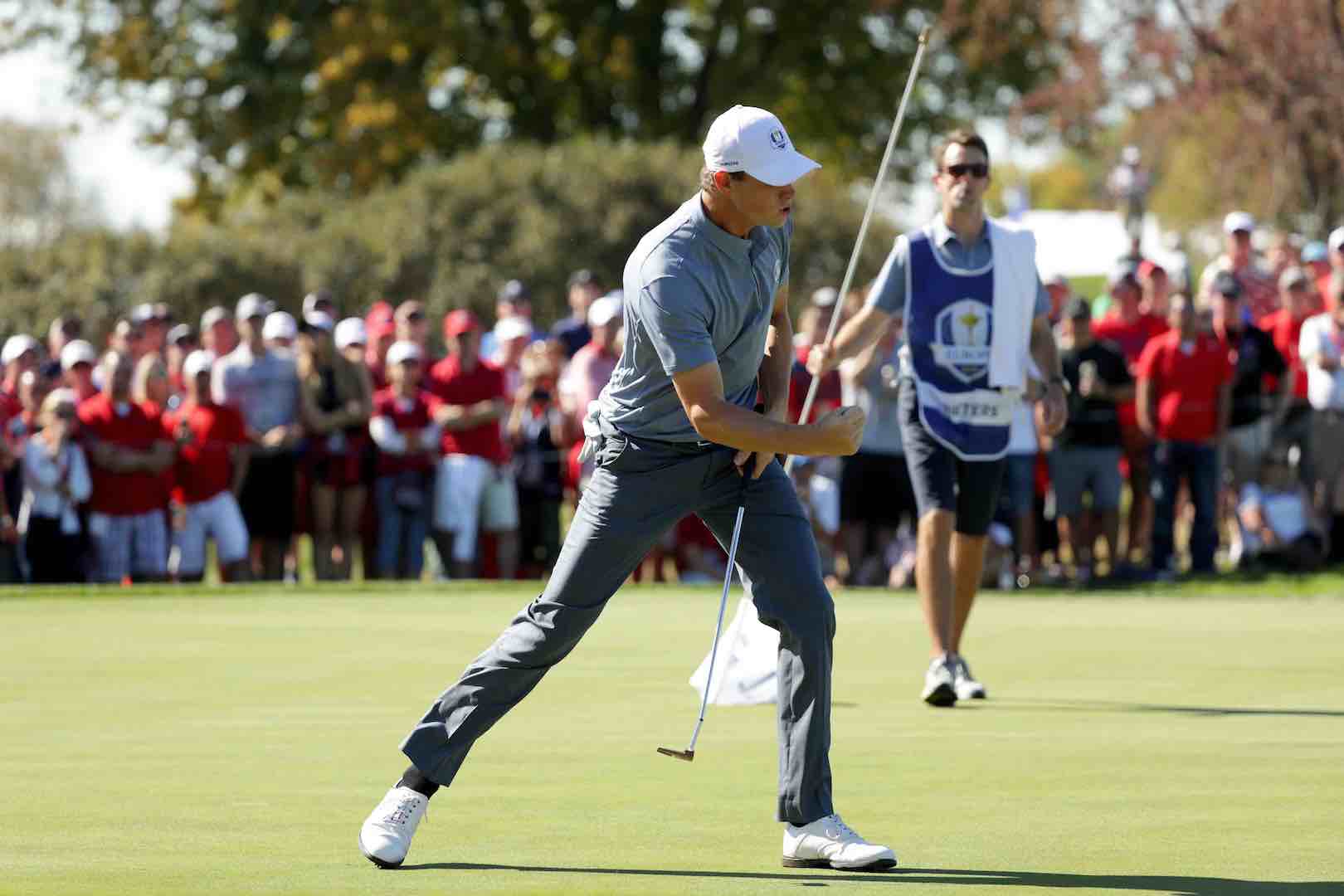 Thomas Pieters has long ties with the USA. He attended the University of Illinois, where he won the 2012 NCAA individual title, and was not in the bit phased by the fierce US crowds to take 4 out 5 possible points to become the best ever scoring rookie. But does that mean he will join the PGA?
"We have talked about it a little bit," said the 24-year-old's friend Nicolas Colsearts, fellow Belgian and the world No.124 in an interview with ESPN. "I don't think he would want to be surrounded by Americans 365 days a year."
"People think that because he went to the U.S. that he only wants to play the PGA Tour, but he has shown at the Ryder Cup, with his shushing of the crowd and the way he plays, that he doesn't like them that much."
"The years he was there were with [Illinois head coach Mike Small were very precious and played an important role in his career."
"But I don't see him moving there and playing any time soon. He is happy living in Antwerp, where he has a life."
Apparently Pieters did not adapt to life in Illinois, and become the only player Small has tutored to leave early without graduating. But would he join the PGA?
"You would have to be blind not to think about playing in the U.S.," said Colsaerts. "There is big money and events there, but if he goes out and plays he would need to move out of Europe."
"I wasn't surprised by how well Thomas did," he said. "I have knocked around with him quite a lot in the last couple of years."
"He absolutely hates to lose and I knew he would fit well with the atmosphere and the players around him. People have a view that he is pretty cool, but there is a bit of fire in him."
"He will look back on this and it will sting, but there was nothing more he could have done. It was difficult not to give him A +. It was a Ryder Cup performance that will be in the record books for some time."
"He is young, very driven and there is a big ambition to play in the big events," said Niki C.
"His market value will have gone up, but he just needs to stay patient and keep doing what he does. It is only a matter of time before he does something really big at a big event."
It would be great if we could keep Thomas on the European Tour for a whole while longer. There is a massive cultural difference between playing on the PGA versus the European Tour, and the PGA can be an isolating experience. Pieters will get good advice from Niki C, and hopefully we will get to see more of him in Europe.
But we think Niki C is right. There's got to be a major or more in him. It's just a shame we are all going to have to wait until next year to find out what is in store next for him.
What's more, despite his brilliant performance, he was one of the only European players who looked properly upset with the taste of defeat. Here is a man who certainly doesn't like to lose.
Related:
Why Thomas Pieters and Rory McIlroy are the new dynamic duo