News
Dec 5th, 2015
What's in Padraig's garage?
Only a cryotherapy unit!
Words: The Brigadier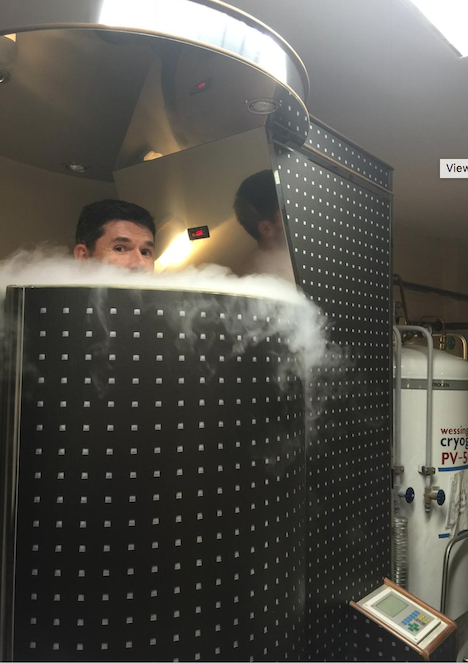 You have to take your hat off to Padriag Harrington. There's nothing he won't do to keep himself in the game.
He is currently recovering from surgery to repair a torn meniscus in his right knee, and is leaving no stone unturned to get himself ready for this return at the Hyundai Tournament of Champions in January.
To encourage muscle regeneration he is using a cyrotherapy unit, which he keeps in his garage. The chamber is roughly the size of a shower cubicle and will freeze the body to a temperature of -130C (-200F).
The three-time major champion injured his knee in similar circumstances to Rory McIlroy. "I was playing tennis with my children and not doing anything foolish like jumping the net."
We wish you a speedy recovery Padraig, and our congratulations for keeping pushing the boundaries.
For more on Padraig's home click here and read "All back to mine with Padraig Harrington."
TAGS: What's In Padraig Harrington's Garage, News, 2015, Padraig Harrington