News
May 29th, 2016
Wentworth goes back to its roots
The diggers are coming in
Words: John Dean Photography: Getty Images
Keith Pelley has confirmed that work will start next month on restoring the Wentworth West course to its original glory.
A Harry Colt design from 1926, the course had a major overhaul by Ernie Els in 2005-06, which cost then owner Richard Caring £6.5 million. The reactions to the changes, which included adding 30 bunkers and lengthening it by 310 yards, were not received well by the players.
We remember walking the course with Paul Casey, who grew up playing Wentworth, and he had no time at all the all the new bunkering in particular, which he felt destroyed the essence of the original course.
The putting surfaces have come in for particular criticism, as there are two types of grass involved which grow at different rates, making it hard to create a fair putting experience, something which at this level simply has to be a given.
There are some notable absences this week from the BMW PGA Championship, and mostly because they don't like the course.
Rory McIlroy, Sergio Garcia, Justin Rose, Henrik Stenson, Ian Poulter and Padraig Harrington are all absent – all big name draws that should have brought in the crowds. In fairness, Justin Rose has a back injury, but there's no getting away from the fact that it is not the field the organisers would have wanted.
"There are a number of players that aren't here because they don't want to play this golf course," Pelley told reporters.
"I'm confident ...that what (owners) Reignwood have planned will bring this back to the Harry Colt design and the Harry Colt magic that once made this the place where players want to play.
"The bulldozers are starting to come in, I think it's a week Tuesday, so this is something that is of the highest priority for them," said Pelley.
Pelley said the intention now was to create "a world-class golf course".
"Wentworth, as you know, is majestic and has an aura about it that is simply astounding," he added. "We have every intention to be at Wentworth for a long period of time."
"I'm confident our players want to play here, our players have said that to me. Everything that we do we do with a 'players first' philosophy."
Pelley also recognised that the prize fund of five million euros ($5.56 million), lower than the purse of $6.7 million available at a run of the mill U.S. Tour event being held in Texas this week, was another issue which had deterred players.
"On the U.S. Tour they are playing for $6.5 to $7.5 million every week and for our young players that is a great opportunity to make significant dollars," he said.
"So if we can combine the fact of playing on some great golf courses with increased prize funds, and give our golfers great experiences, I'm confident our players will want to play here."
Gary Player Design has been awarded the contract for the Edinburgh Course revamp, whilst Ernie Els Design will oversee the work on the West Course.
Related:
Click here or on the image below to read more on Wentworth's appointment of Gary Player Design to revamp the Edinburgh Course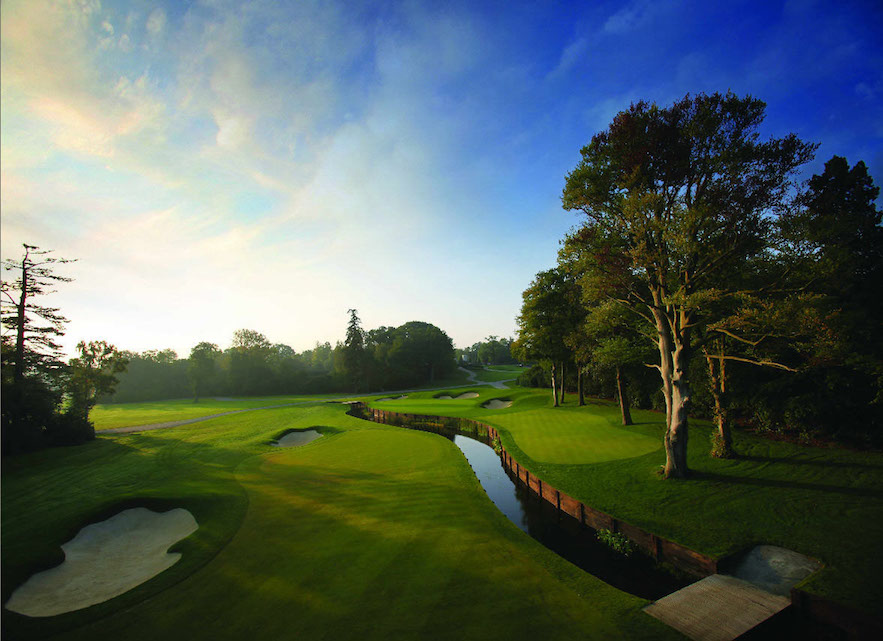 TAGS: Wentworth, Keith Pelley, News, 2016, BMW, PGA