News
Jan 10th, 2017
Web.com carnage in the Bahamas
With average score of 80.4!
Words: John Dean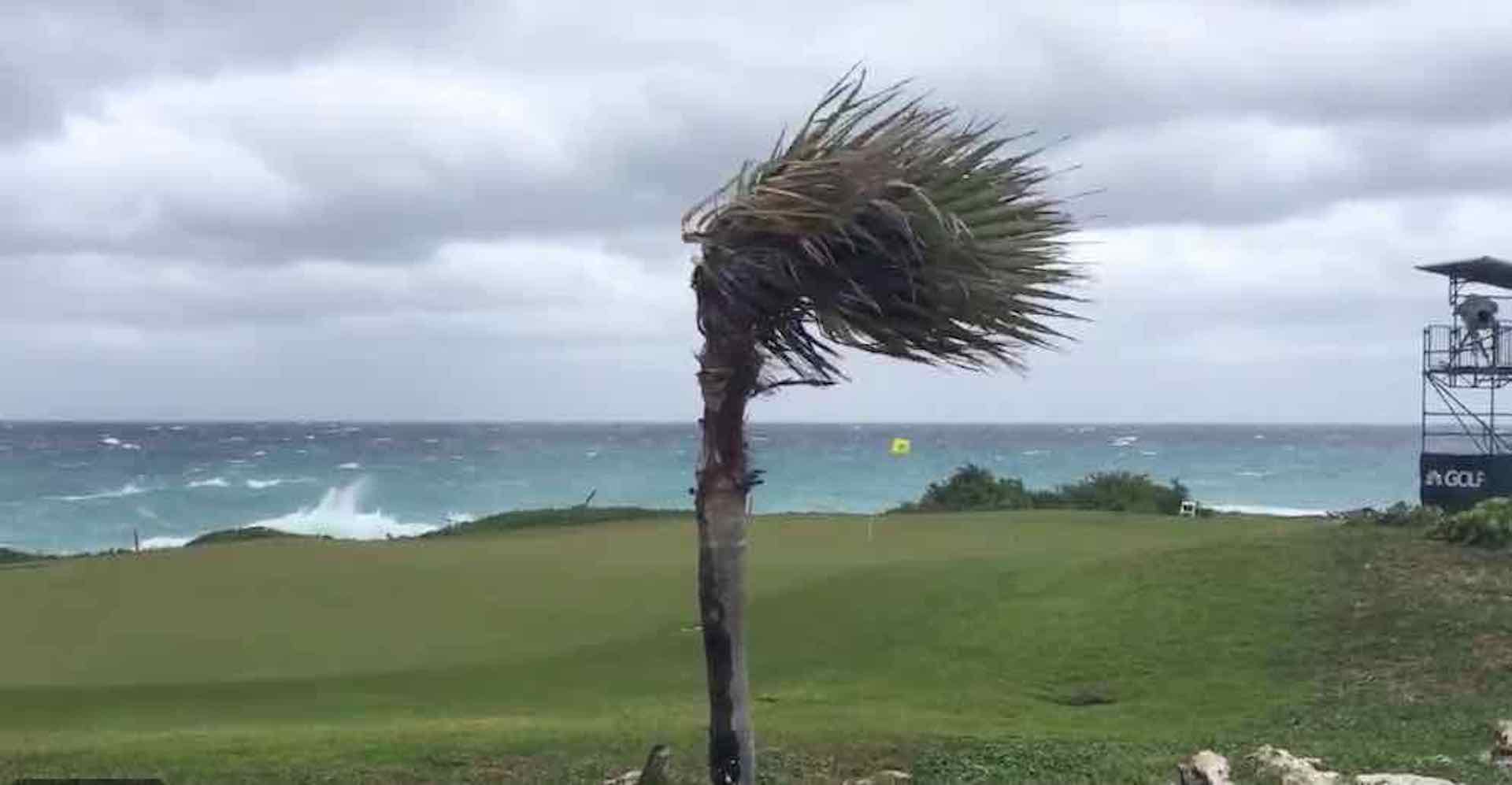 The first Web.com event of 2017 is the Bahamas Great Exuma Classic, but it has been absolutely battered by high winds and storms, leading to a first–round scoring average of 80.4!
The low round for the first 18 holes belonged to Stephan Jaeger with a 71, but he then went out and shot an 82 in Round 2 to fall right back to T43!
https://twitter.com/WebDotComTour/status/818445450357264385
"I'm kind of used to windy conditions, but this was absurdly windy," said Abraham Ancer who shot a 2-over 74. "It was crazy. I just kept calm, and I knew there were some tough holes out here and I just wanted to make sure I didn't make more than bogey. I'm pretty happy with my score. The golf course is playing extremely hard, and I just have to keep at it. Looks like the wind is going to stay up for the whole four rounds, so it's going to be a grind out here."
https://twitter.com/WebDotComTour/status/818521602719551490
Byron Smith had the worst round with a 95, which included three quadruple bogeys and two triple bogeys. But he did birdie the first!
The Web.com Tour is experimenting with starting tournaments on Sundays and ending them on Wednesdays early on in the season so as not to clash with PGA Tour events. But the weather was so bad on Sunday that that the first round was not completed until Monday.
Friend of GolfPunk James Driscoll carded a 78 and 74, so he seems to have coped al lright with the difficult conditions. He's back T43.
The leader is Nicholas Thompson who had a first round of 75, and then went low with a 67. He must have found a pocket of decent weather!
Related:
Here's Greg Norman's Emerald Reef course in fairer weather