News
May 30th, 2017
Want to reach your 10,000 steps a day?
Then get down to the golf course say MacMillan Cancer Support
Words: GolfPunk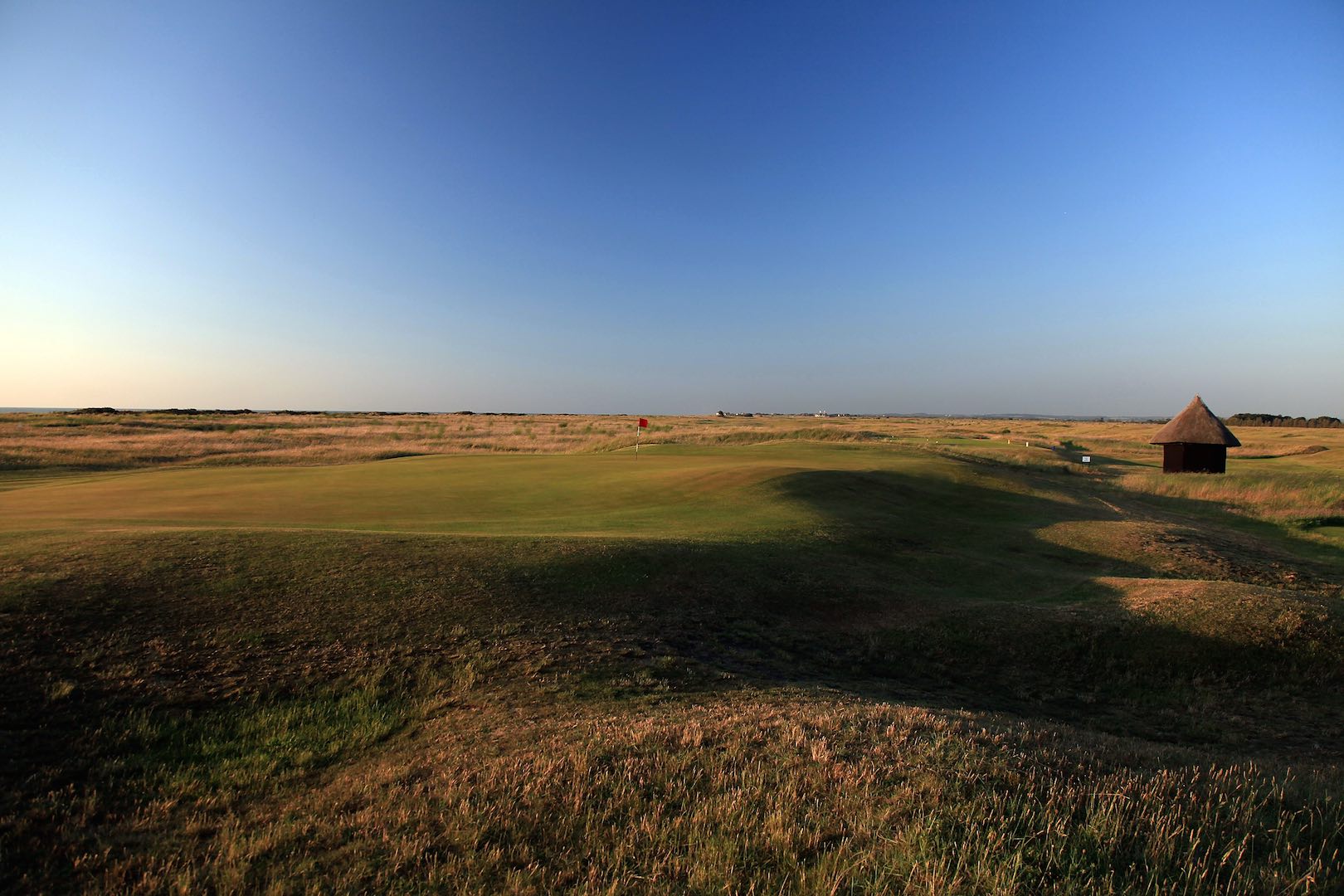 Golf could be the perfect way to reach – or even exceed – recommended activity levels, according to Macmillan Cancer Support. The charity points out that golfers are far more active than they are given credit for, averaging 13,234 steps every time they hit the golf course.
We know this only too well as we will be doing the MacMillan Longest Day Challenge this June at the fantastic Princes Golf Club in Kent.
A single round of golf sees players walking for four to eight miles, taking between 11,245 and 16,667 steps, and – when carrying golf clubs – burning 1,564 calories. A round of golf also amounts to 240 minutes of moderate intensity activity. The Department of Health recommends adults take at least 150 minutes of moderate intensity activity a week, so with a round a week the job is a good-un.
Macmillan Cancer Support is inviting people to take on their Longest Day Golf Challenge, which takes place in three weeks' time. The Challenge will push you to the absolute limit as you have to take on four rounds of golf during the longest day of the year, 21 June 2017.
With one round taking roughly four hours, challengers will be playing from sunrise (4.45am) through to sunset (21.21pm), using every minute of the 16 hours and 38 minutes of daylight available to them. Clubbing together a team of four, contestants will play 72 holes, take some 300 shots and cover a good 20 miles, as they fundraise to support people affected by cancer.
TV presenter and golfing fan, Tim Lovejoy, says:
"Tackling 72 holes in one day will really test your golfing prowess but with a bunch of mates by your side and the knowledge that it's all for a great cause, it will be a fantastic day.
"I know from personal experience the difference Macmillan can make to a family that is affected by cancer and I'd encourage any golf fan to sign up for the Longest Day Golf Challenge and help Macmillan to ensure no one faces cancer alone."
To take the pressure off the scoring, Macmillan Cancer Support have partnered with VPAR, the world's leading golf app. Players will have access to digital scorecards and live leaderboards allowing them to see where they stand against all Longest Day Golf Challengers across the UK, in real–time.
Last year's event saw over 3,000 teams tee off and raise over £1.5million for Macmillan Cancer Support. This could pay for nine Macmillan nurses for three years providing emotional, practical and financial support for people affected by cancer and their families.
So if you have not already signed up then there's still time to get involved by visiting www.macmillan.org.uk/longestdaygolf, e-mailing golf@macmillan.org.uk or calling 0330 102 7900.
Related:
The Longest Day Challenge: it's on and you are invited