News
Sep 13th, 2015
Walker Pups Storm To Win
16 ½ -9 ½ to GB&I
Words: The Brigadier Photography: Getty Images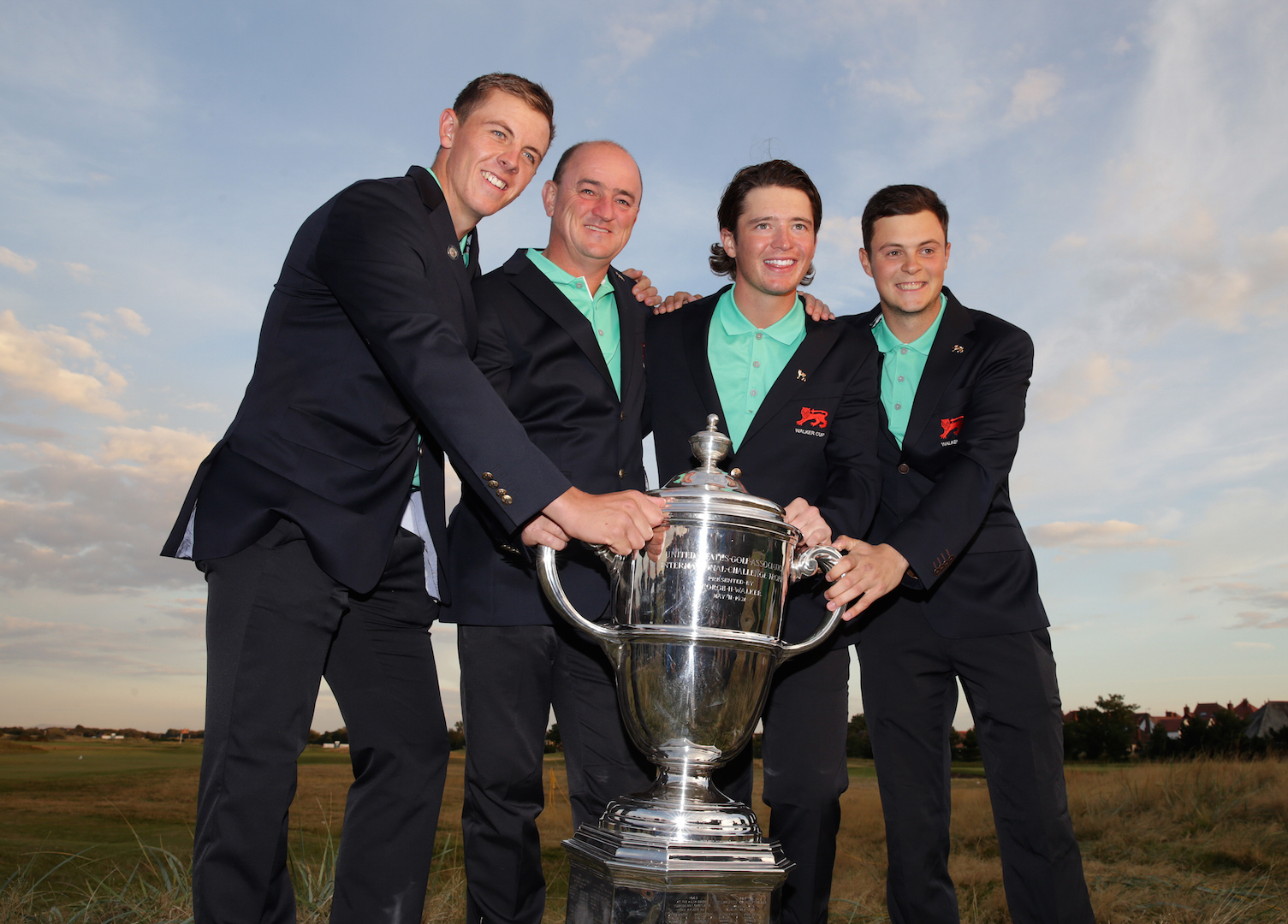 Part of GB & Ireland's Winning Unit: (l-to-r):
Grant Chesters, NIgel Edwards, Ewen Ferguson & Jack McDonald
GB& Ireland's young guns got off to another great start in the Sunday morning foursomes, when they won three of their four matches to book a 10-6 lead before the crucial 10 single matches. Only one of the foursomes matches went to the USA's, with the pairing of Beau Hossler and Denny McCarthy beating Paul Dunne and Gary Hurley.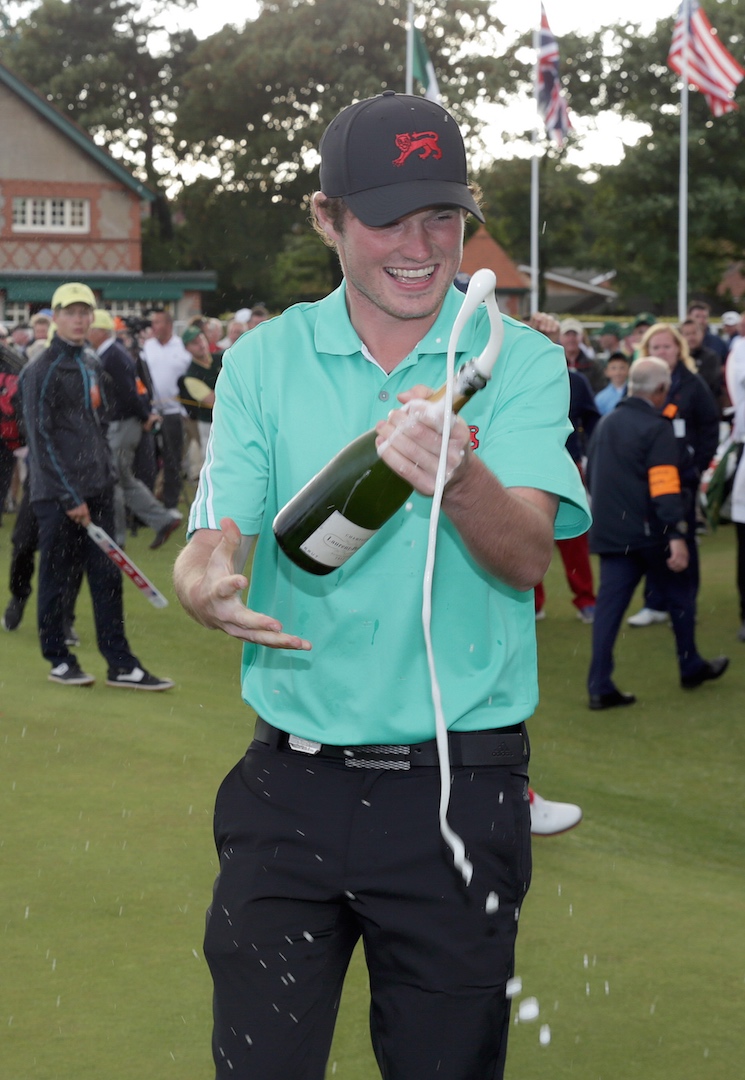 "Whoaah, what's this stuff?" GB & Ireland's Cormac Sharvin introduces himself to a new world...
The great morning performance really eased the pressure on the team, as they only needed three and half points for out and out victory. And they cruised to that, with the job done before six matches had even gone out. Cruised may be unfair to the American team, as NCAA and US Amateur champion Bryson DeChambeau shared a half with Ashley Chesters, and Hunter Stewart and Scott Harvey also got red on the board, against Paul Dunne and Grant Forrest respectively.
It was Ashley Chesters, a two-time winner of the European Amateur, who got the first point on the board against Jordan Niebrugge. Chesters beat Niebrugge 3&1 to give the Englishman three and a half points from a possible four.
The 22-year old Niebrugge finished tied sixth at the Open, and was the lowest ever scoring amateur at the Open. He's clearly no Muppet, to say the very least, but the Walker Cup has been tough on him. He lost all three of his matches. Chesters also made it to The Open, and tied 12th. It just shows you the quality of the amateur game at the moment.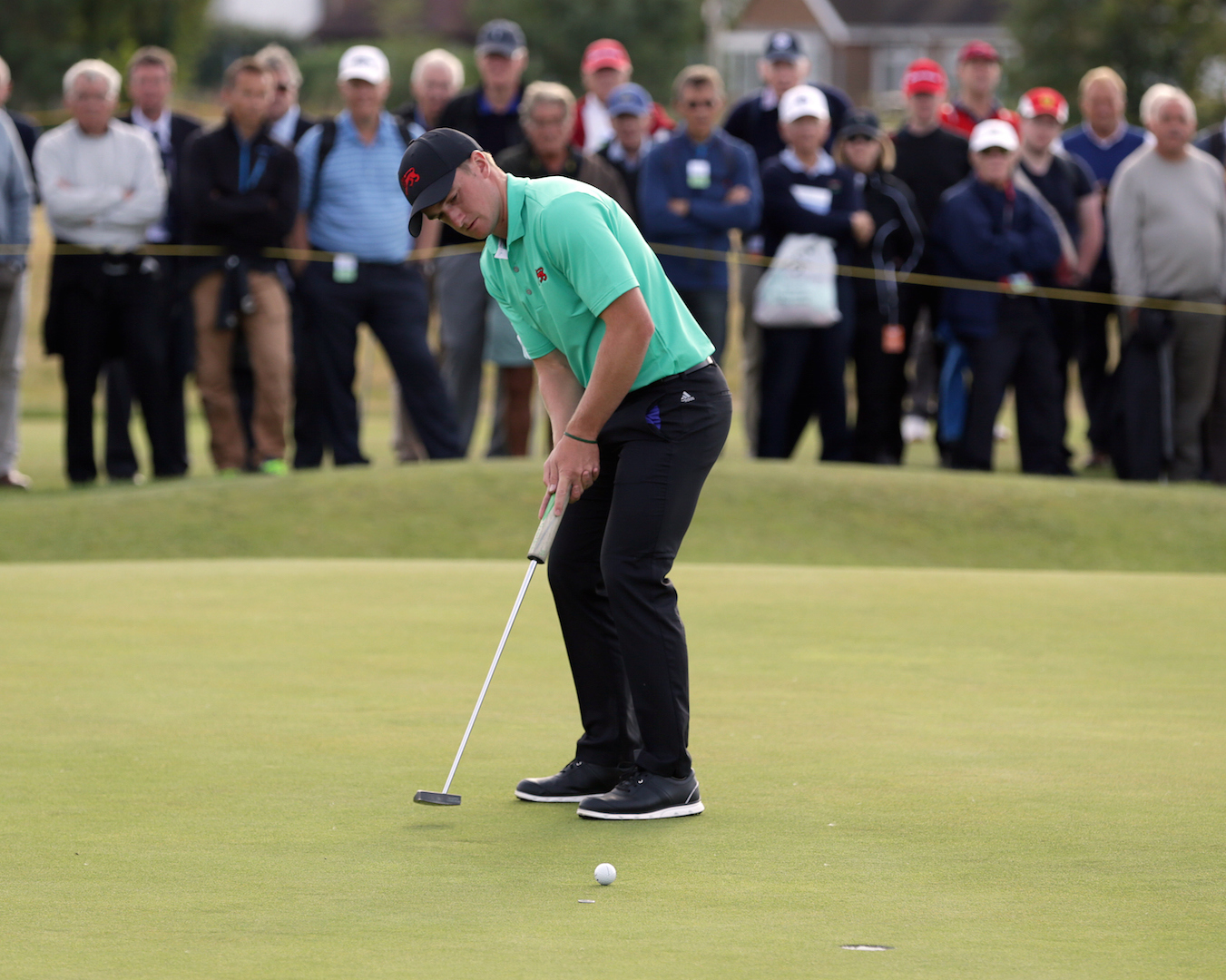 Huzaaaahhh!!: Open hero becomes Walker Cup hero: Paul Dunne makes sure of victory.
Ashley Chesters, Cormac Sharvin and Jimmy Mullen got the early points on the board, and a half from Paul Dunne did the trick.
This is only GB&I's ninth Walker Cup win, but home advantage has certainly played a part, as they have won five out of the last six on home soil. That's quite understandable; playing proper links golf will have been a new challenge for many of the American players, and a couple of days practice at Hillside will only have scratched the surface, so to speak. We love Matchplay here at GolfPunkhq.com. What's next? Well, it's Solheim Cup time. Bring it on.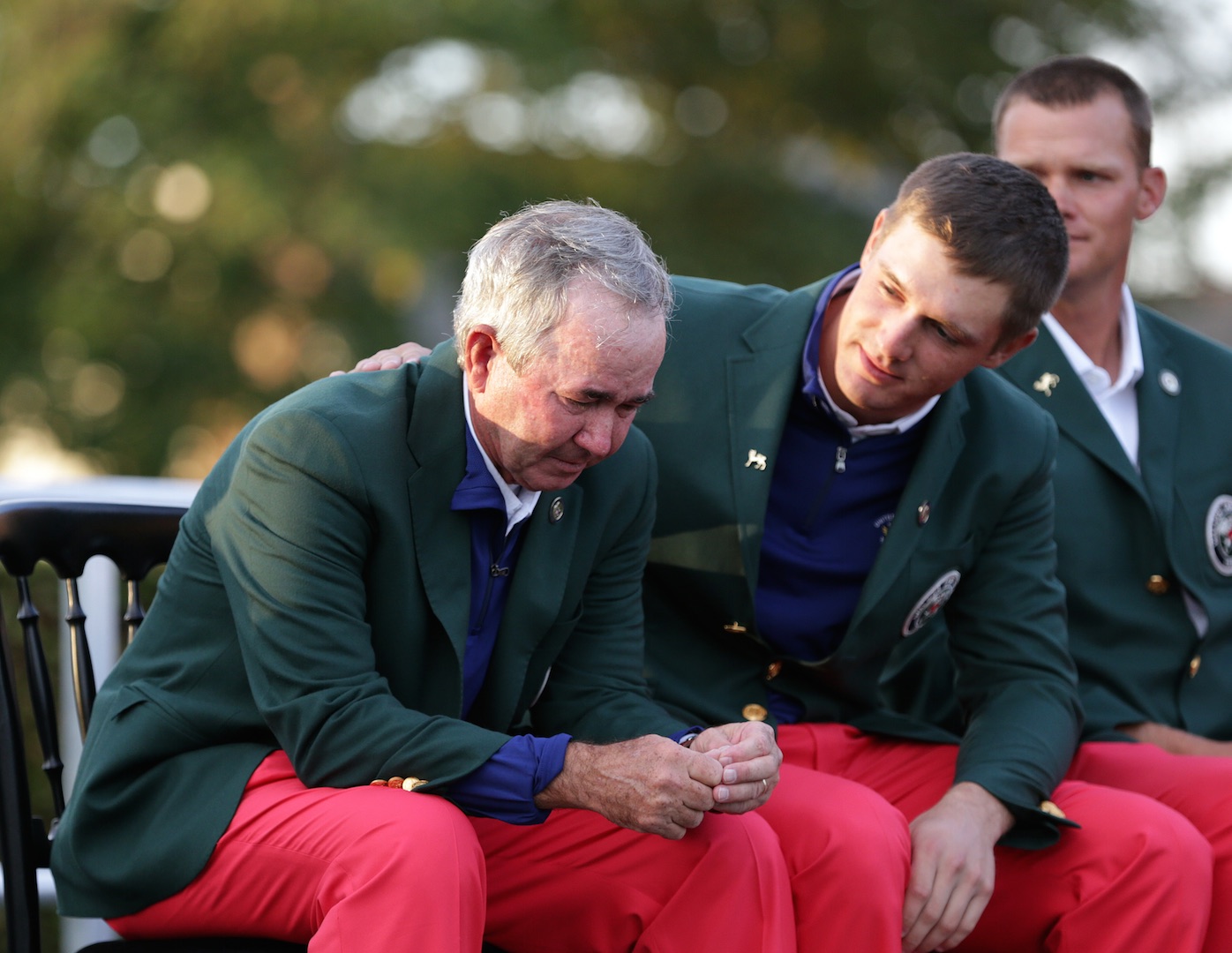 "Don't be too depressed boss. Just think, when I turn pro I'll be loaded in no time so...."
USA's Bryson De Chamberlain does his best to cheer up USA Captain John  Miller...
TAGS: News, 2015, Walker Cup, GB&I