News
Oct 11th, 2015
USA Wins Thrilling Presidents Cup
Bill Haas secures 15.5 to 14.5 victory in last singles match
Words: Tim Southwell Photography: Getty Images
Bill Haas beats Sang-moon Bae to win the Presidents Cup for USA. Sang-moon departs for 24 months military service. The two are not related.
The moment of truth: Sang-moon's duffed chip proves critical...
The United States beat the International team 15.5 to 14.5 to win the Presidents Cup for the sixth time in a row and ninth time in 11 contests.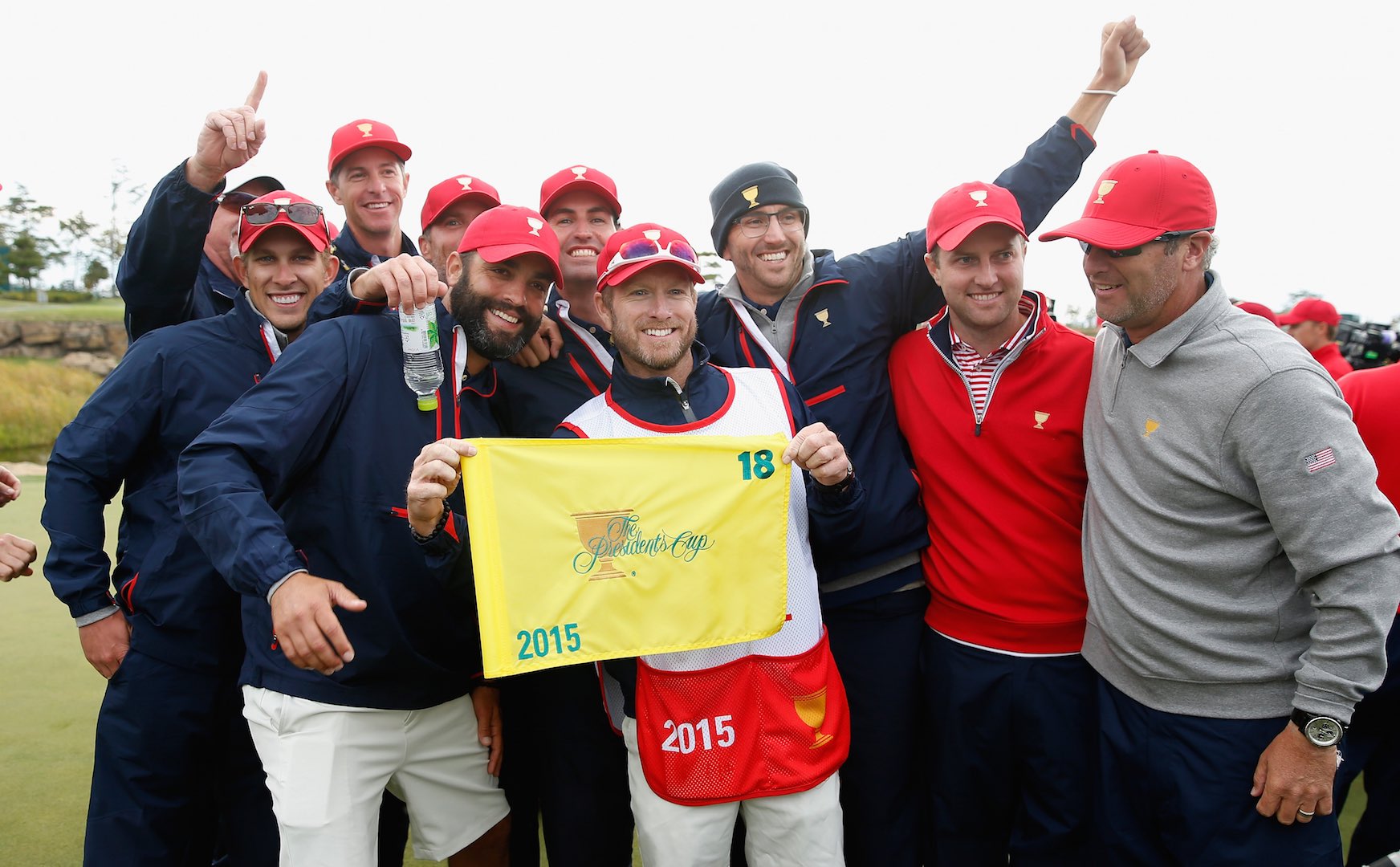 "It's all down to us!": The USA caddie laddies celebrate
America held a one-point lead going into the final day's 12 singles matches and maintained that advantage at the Jack Nicklaus Club in Incheon, South Korea.
Bill Haas, the son of captain Jay, scored the winning point by beating South Korean Bae Sang-moon, securing victory on the 18th hole of a tense finale to the competition. Jay Haas said he told his 33-year-old son: "Come on, win one for your mom, your mom deserves this."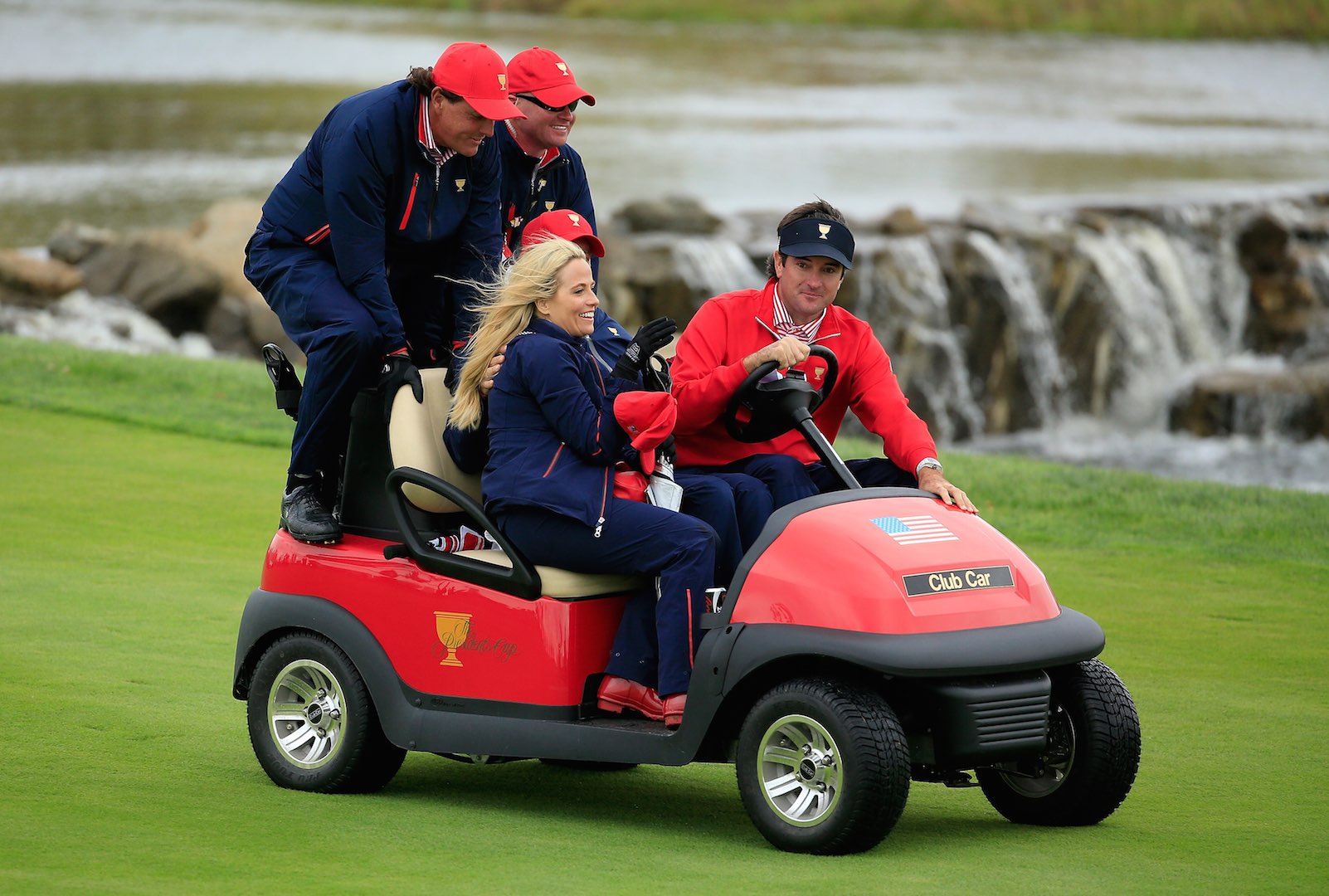 Let's roll. Bubba leads the USA team as they head for the Red Lobster
Captain Haas added: "We put him out 12th and had no idea this was going to happen. Couldn't even have dreamt this."
In South Korea No On Can Hear You Scream: The Weird Galleries At The Presidents Cup
Sang-moon needed to win the final hole to halve his match with Haas Jr, but conceded after following a poor chip into the 18th with a missed putt. San-moon will now begin two years national service.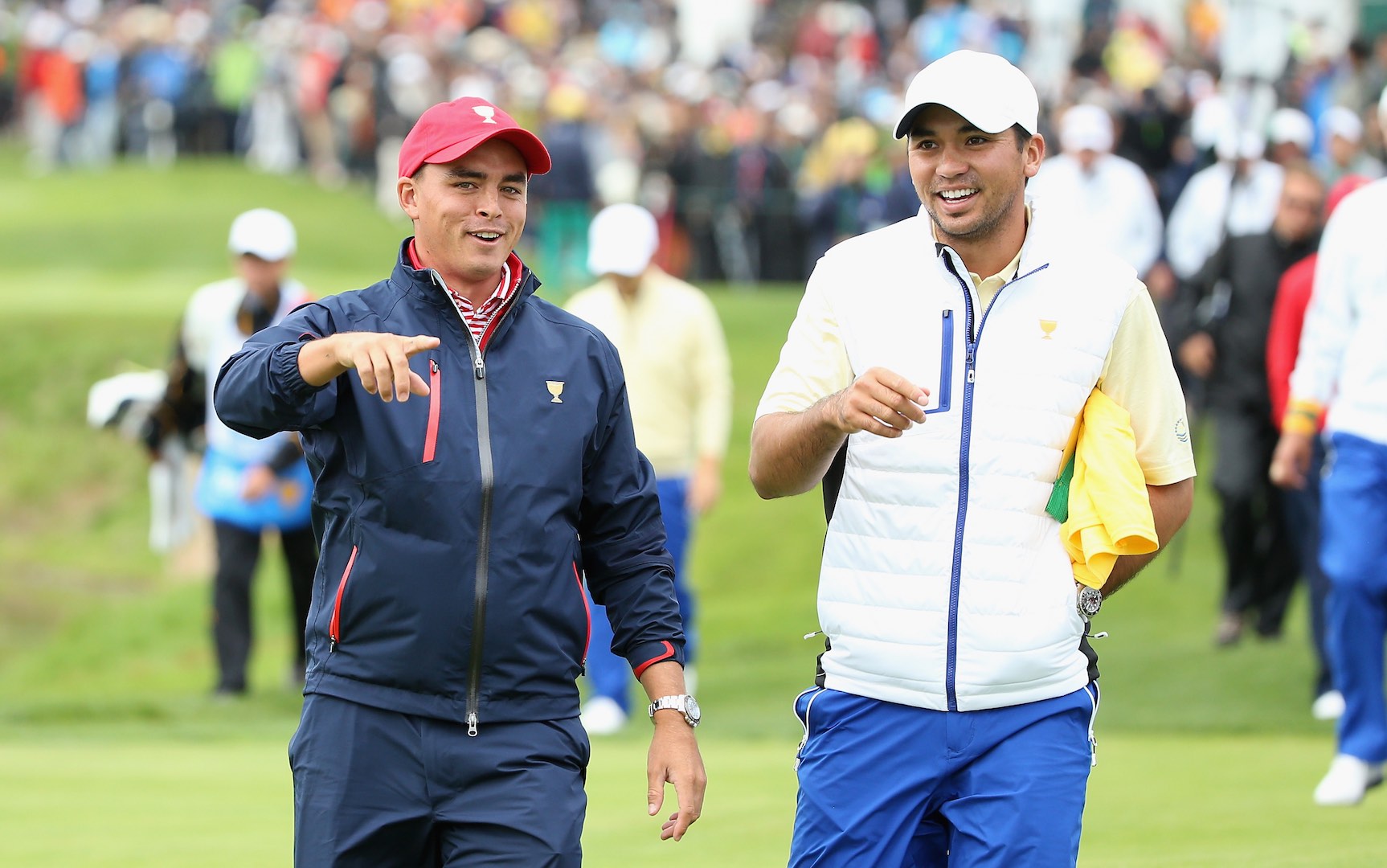 "Look, there's the cup... which you didn't win!"
Here's the full scorecard.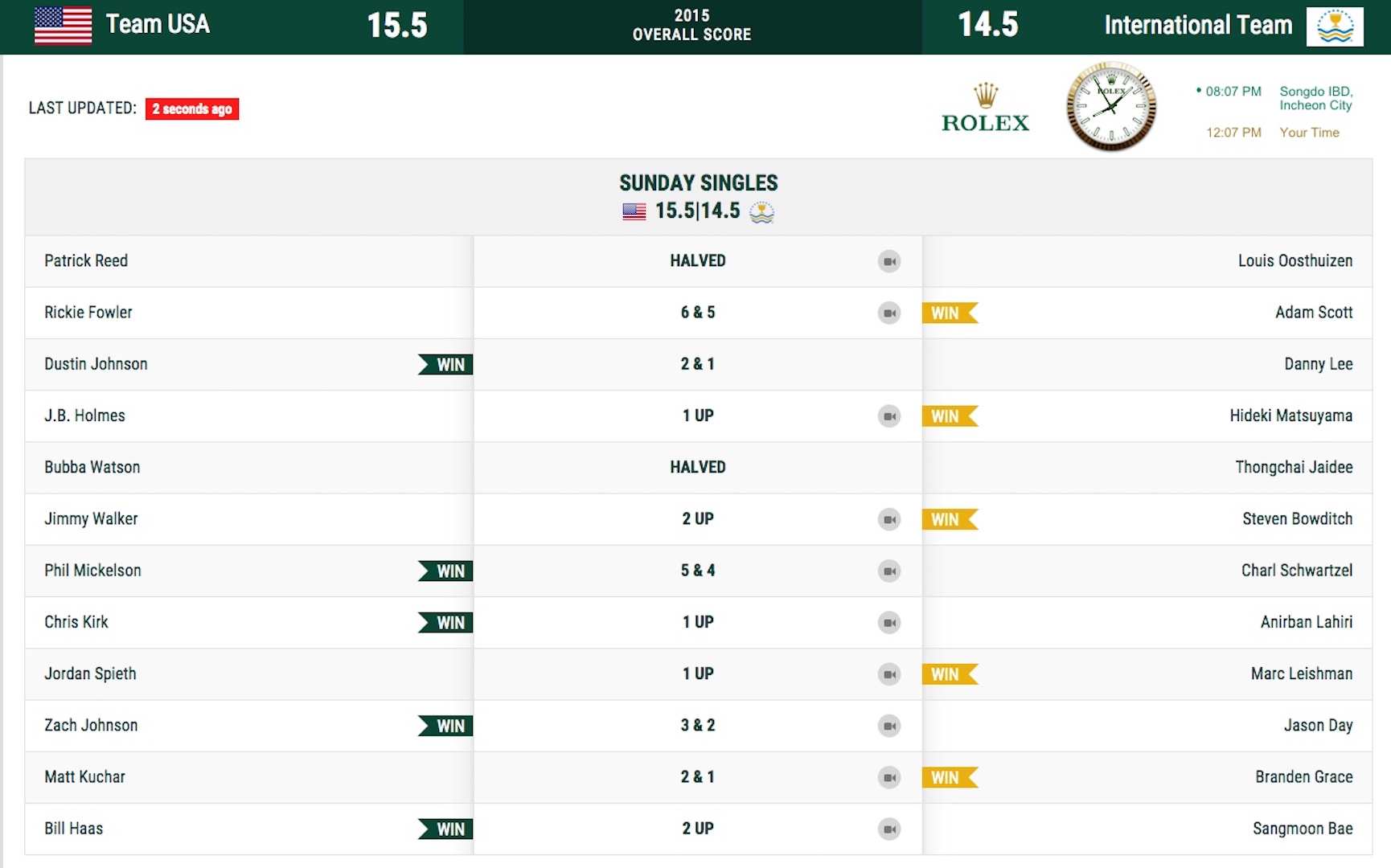 Paulina Gretzky. Just because...
TAGS: News, 2015, Bill Haas, Presidents Cup, Phil Mickelson, Rickie Fowler, Jordan Spieth