News
Jun 19th, 2015
US Open Day One recap
Kind of
Words: Tim Southwell Photography: Getty Images
While Tiger & Rickie were battling it out to see who could break 90, GP favourite Cody Gribble was launching an unlikely attack on the leaderboard and Dustin Johnson and Henrik Stenson were pish poshing all the ne'er sayers by posting 65s...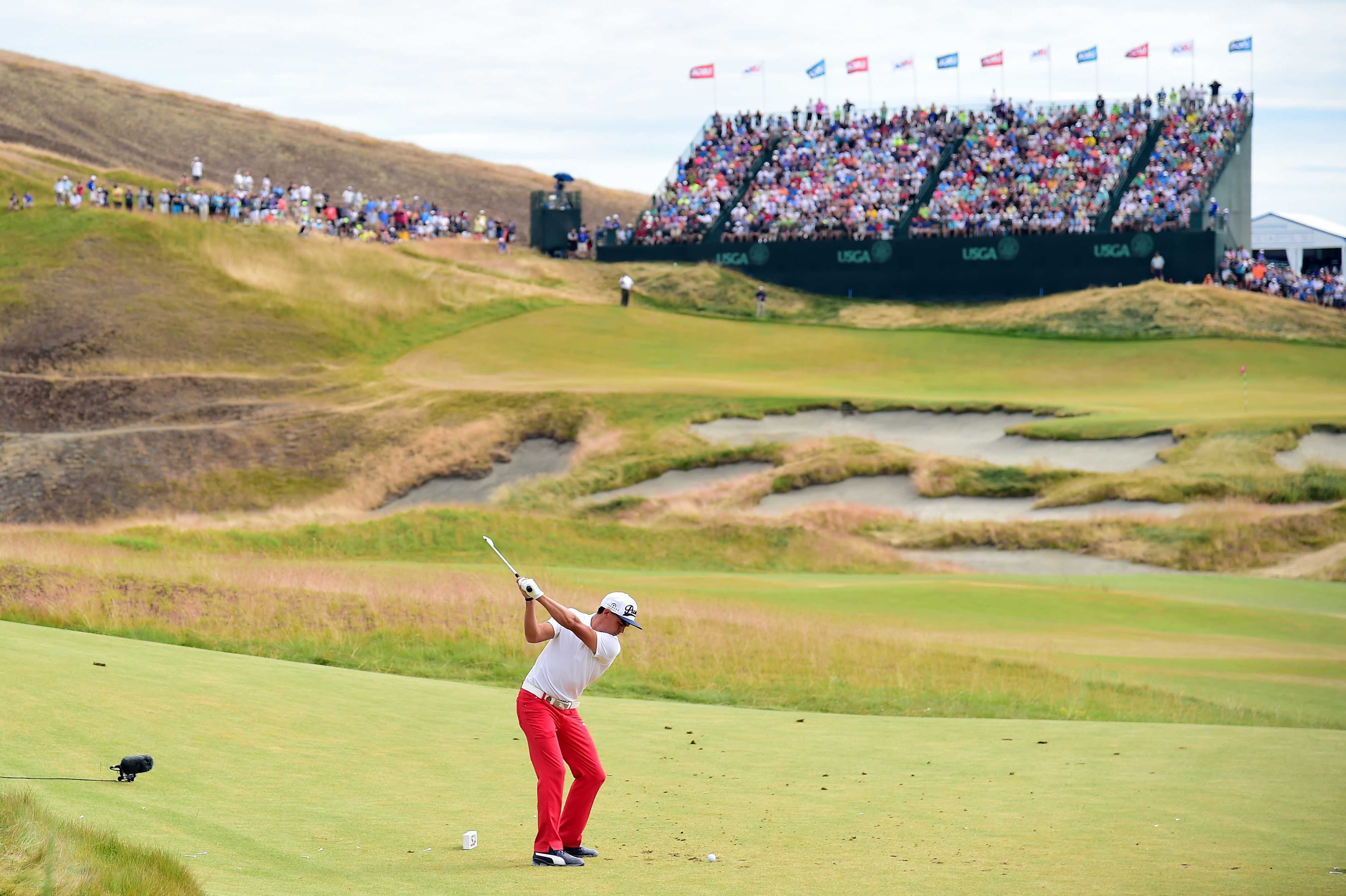 Rickie Fowler gets down to business. Sort of...
Go on, the Rors.
Bring the hammer down. 15 year old Cole Hammer smashes it on his way to a 77.
Who's stupid idea was this?
Now all I need is one of those new fangled golf club things...

I wonder what Butch is saying...
Take that, Chambers Bay...
"You really aren't taking this seriously are you?"
This is how you do it, lads.... DJ in full effect.
As we predicted on Talk Sport, Codey Gribble blazing that shit up all day long...
Even the walkways are nuts at Chambers Bay
Lovely stuff