News
Apr 5th, 2017
Trump victory
In Bladdergate trial
Words: John Dean Photography: Getty images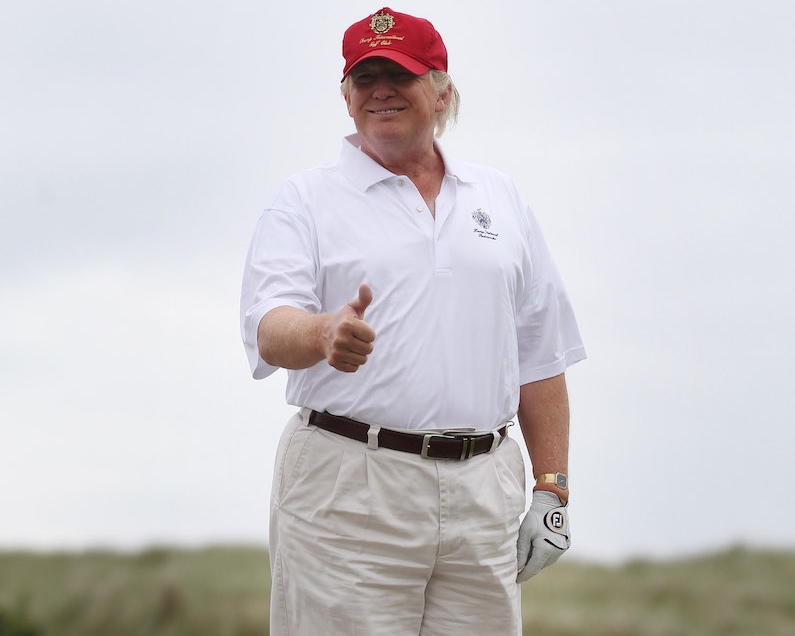 The woman who was filmed urinating at Trump International Aberdeen has lost her demand for damages.
Carol Rohan Beyts claimed that staff breached data protection laws by secretly recording her in April 2016.
Beyts was eeking £3,000 pounds in damages from Trump International Golf Links Scotland.
The company inisisted that staff members were collecting evidence of a criminal act.
An judge in Edinburgh agreed that Beyt shouldn't have been recorded, but found the action did not cause distress and therefore did not award damages.
The judge ruled she should "not have been photographed" but that she was not entitled to compensation as her distress was not caused by the company's failure to register under the Data Protection Act.
Sheriff Donald Corke said the criminal case brought against her, which was later dropped, was "frivolous" and warned: "Officious bystanders taking pictures of females urinating in the countryside put themselves at real risk of prosecution under public order or voyeurism".
Betys was reported to be "relieved" that the case was over.
Related:
Two British Golfers shot in Spain