News
Feb 9th, 2017
Trump upsets Japanese through golf
Playing with Japanese Prime Minister after inflamatory tweets
Words: Tim Southwell Photography: Getty Images
Take a deep breath and get ready for some more high quality golf Trumpery.
DT's impending golfing plans have got the Japanese all hot under the collar. Having tweeted several times deriding Japanese car imports into the USA, he's now arranged a round of golf with Japanese Prime Minister Shinzo Abe.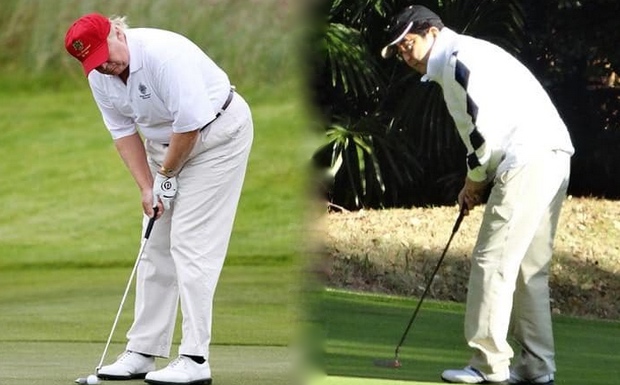 Abe's love of golf is now under fire as Japanese citizens want to know why their Prime Minister is 'hanging out' with POTUS after everything Trump has said in his many tweets on the subject of car imports from Japan..
Trump has regularly tweeted that regulations on Japan's vehicle market are "not fair" on US car makers and has claimed that monetary authorities in Tokyo are manipulating the yen to make exports more internationally competitive.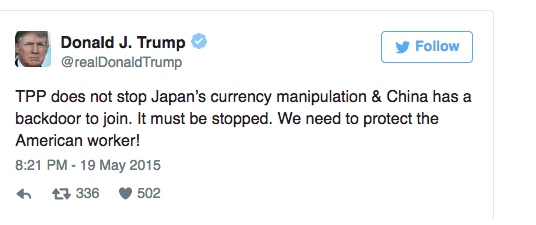 The pair are scheduled to discuss all this and then forget about the whole unsavoury business over a round of golf at Trump's Mar-a-Lago estate in Palm Beach, Florida.
"We're going to have a round of golf, which is a great thing," Mr Trump said in a radio interview on Sunday. "That's the one thing about golf; you get to know somebody better on a golf course than you will over lunch."
True that. Although there are exceptions to the rule. Like the time I stormed off the course and went straight to the pub where I demolished a bottle of Glenfiddich after four-putting the 16th to go out of the 20012 Haywards Heath Rosebowl 3&2.
Anywhere, where was I ? Oh, yes... Asked whether he would have a bet on the round Mr Trump replied: "I don't know. I think - I know he loves the game, and we're going to have a lot of fun. It won't matter. I'll just make sure he's my partner."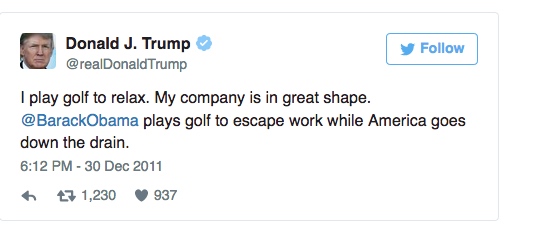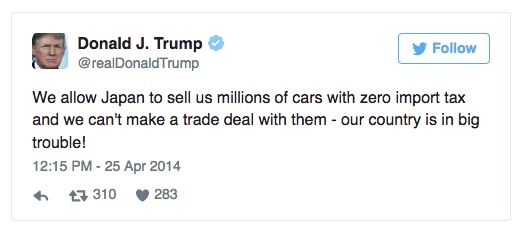 Leader of the opposition Democratic Party in Japan, Hiroshi Ogushi, said he was "a little worried" at how Abe's two-ball with Trump will be perceived by the rest of the world, the Mainichi newspaper reported.
Abe's golf habit has got him into trouble in the past. He got a pasting in August 2014 for opting to continue a golf holiday instead of returning to Tokyo to oversee rescue and recovery efforts after storms and landslides hit Hiroshima Prefecture. More than 70 people were killed in the disaster.
Mr Abe presented Mr Trump with a driver during their meeting in New York in November, just days after the US election. In 2013, he also did the same for Obama (a putter this time).
Analysts say golf has served as a bilateral lubricant in the past, with Nobusuke Kishi – Abe's grandad and prime minister in 1957 – playing a round with President Dwight D Eisenhower in Maryland.
Golf, the ultimate lubricant. We could certainly use some on the Longest day Challenge this year....
TAGS: Leaders Drives, News, Donald Trump, Obama, 2017