News
Jun 22nd, 2016
Trump to visit his GB&I Courses
Despite woes at home
Words: John Dean Photography: Getty Images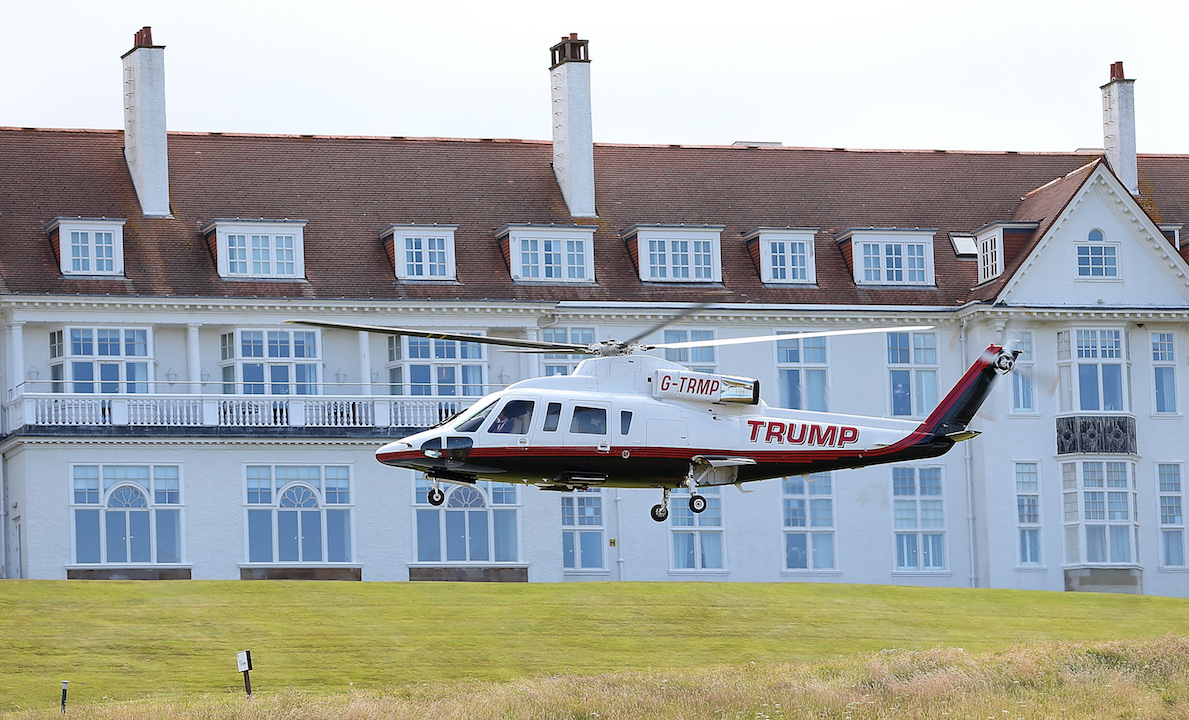 It's been a busy week for the Trump, but that's not going to stop him for coming to visit his golf properties in Scotland and Ireland – Mexican flag, slumping polls, or a shake up of his top team.
Trump is leaving tomorrow for a three-day trip, which will be focused on the reopening of Trump Turnberry, which he bought in 2014 and renovated at an estimated cost of £200 million.
He will also visit Trump Aberdeen, where a local dissenter hoisted a Mexican flag right by the property yesterday.
Trump is scheduled to hold a news conference on Friday when he will certainly comment on the referendum vote.
Things are not all rosy in Trump world, as it was revealed yesterday that he only had $1.3 million to fund his campaign, which Hilary Clinton has $42 million.
And many Republicans see Trump's trip to Scotland and Ireland as a complete waste of time.
"It has nothing to do with running for president," said Republican strategist Rick Tyler, who was a spokesman for former presidential candidate, U.S. Senator Ted Cruz of Texas. "It speaks to the non-seriousness of the campaign when you're taking time off the campaign trail to leave the country for a place where there are no voters."
Once he has inspected Trump Turnberry and Trump Aberdeen, the Donald will fly off to Ireland to visit the Greg Norman designed Doonbeg, the third jewel in his GB&I golfing crown.
Related:
Click here or on the image below to read about the Mexican flag that appeared next to Trump Aberdeen yesterday