News
Jul 4th, 2017
Trump spends over 20% of Presidency
At his golf clubs
Words: GolfPunk Photography: Getty Images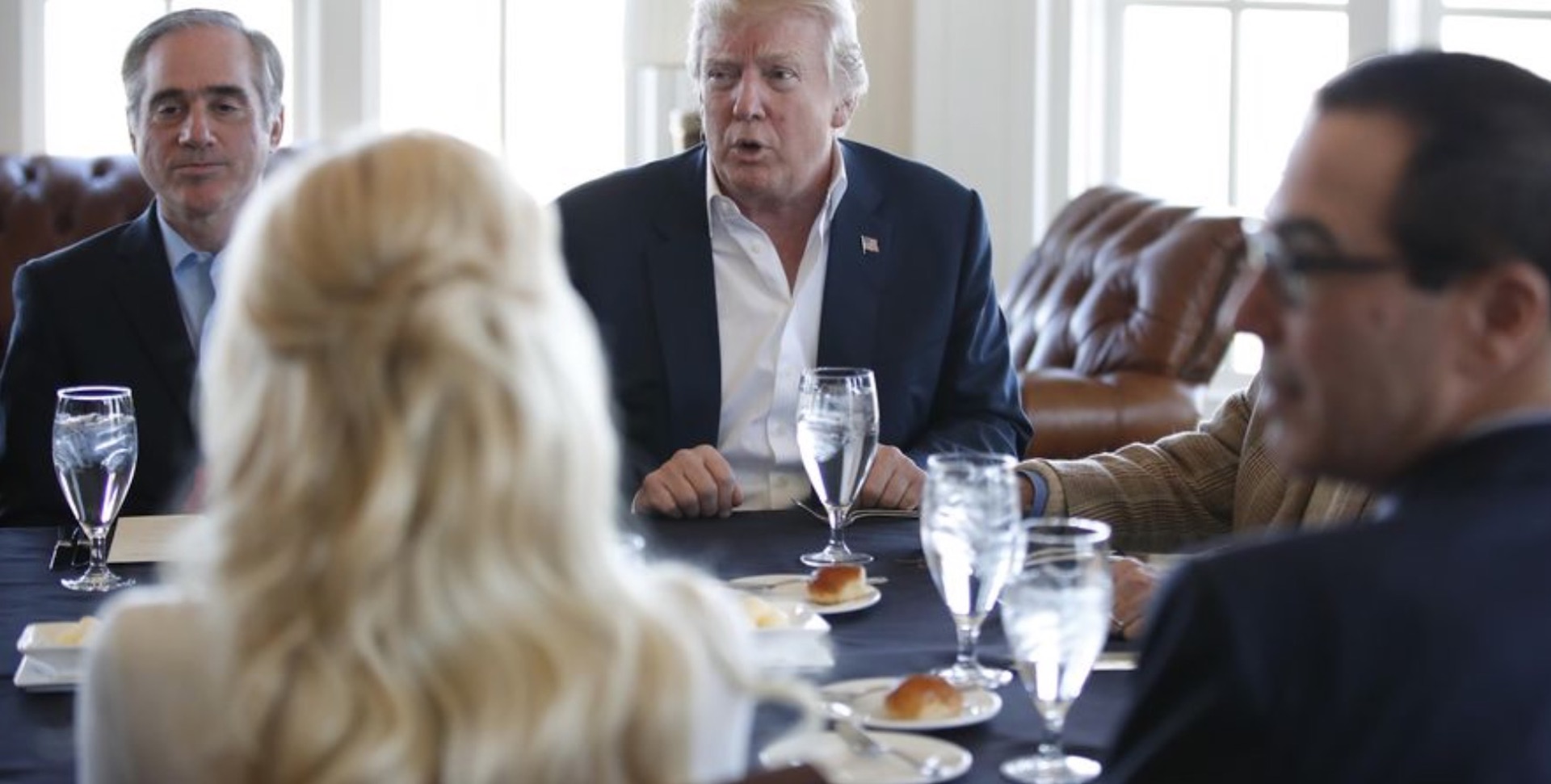 President Donald Trump has spent 35 of his 165 days in office at his golf clubs, which accounts for over 20% of his presidency.
Statistics published by the New York Times in April showed he had hit the course more times in his first few months in office than Presidents Barak Obama, George W. Bush and Bill Clinton.
And as of Tuesday, Trump had spent 21 percent of his presidency at the golf course.
President Trump spent part of his Fourth of July holiday at his golf club in Virginia, which made it his 36th day at a golf course as president.
It was also reportedly his 50th visit to a Trump–owned venue in his 165 days of Presidency.
In fairness, Trump has used his golf courses to meet visiting world leaders, including Japanese Prime Minister Shinzo Abe and China's President Xi Jinping.
But no one can forget his Tweets about President Obama which, if the man had a conscience, would surely haunt him.
He Tweeted 27 times about Obama's golfing, including this little gem.

Related:
R&A switches to $$$ for The Open prize fund