News
Jul 29th, 2018
Trump Aberdeen destroyed site of special scientific interest
New report reveals
Words: GolfPunk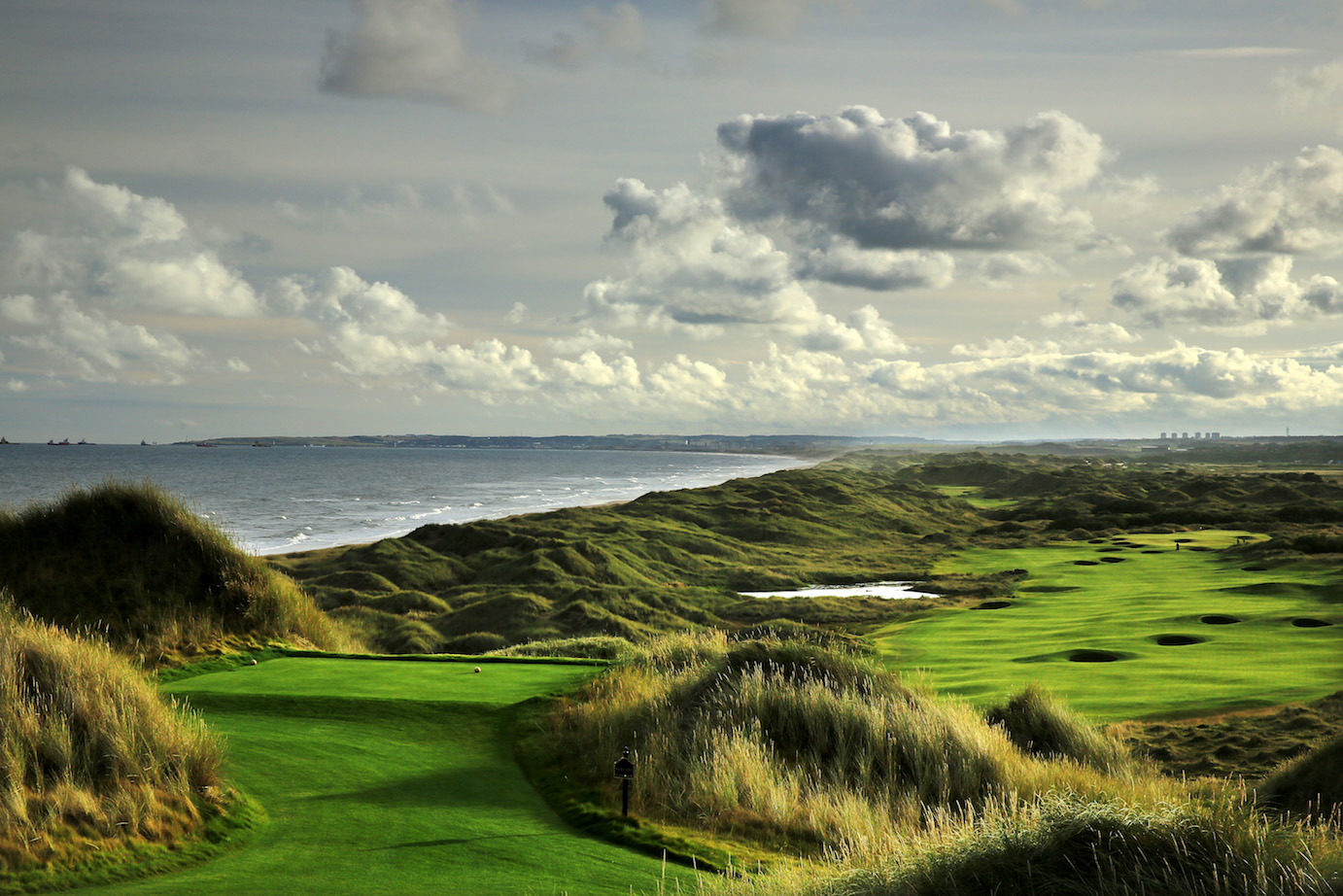 The dunes system at Trump's Aberdeen resort has been "partially destroyed" in the construction process, according yo documents released under the Freedom of Information Act.
Scottish Natural Heritage has now acknowledges that serious damage has been done to this site of special scientific interest (SSSI), since the course opened in 2012.
"Construction of the new golf course involved earthworks, planting of trees, greens and fairways, drainage, irrigation and grass planting," states one of the reports released by Scottish Natural Heritage inspectors. "This has affected the natural morphology of the dunes and interfered with natural processes. Most of its important geomorphological features have been lost or reduced to fragments. Nearby marine terraces have also been reduced to fragments."
"These documents show that considerable damage has been done to Foveran Links, and that it is very unlikely that it will retain its SSSI status," said Bob Ward, the policy director at the Grantham Research Institute on Climate Change and the Environment, who obtained the reports under FoI.
If the special scientific status were removed it could also impact upon the US president's plans to invest a further £150m in the resort, according to a report in the Guardian. Click here to read their full report.
Related:
Aberdeenshire – golf's undiscovered land of links