News
Sep 2nd, 2015
TPC Boston HILF
Holes We Would Like to Frequent
Words: The Brigadier Photography: Getty Images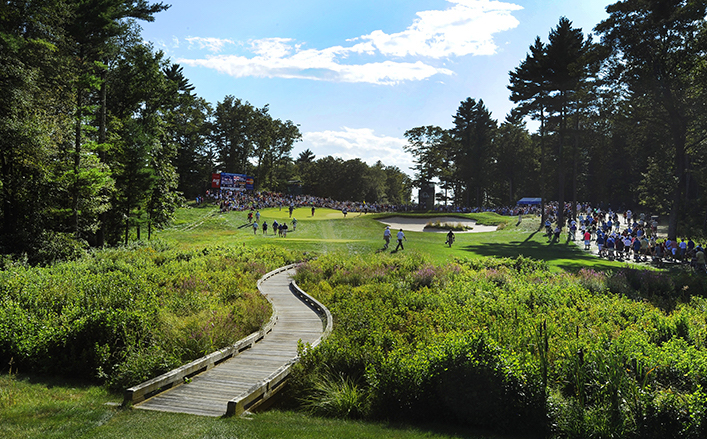 We've been studying the TPC Boston course, and have identified the 18th as the card wrecking Hell Hole. It will be interesting to see if we are proved right over the course of the competition.
We also wanted to see if there was a softer side to the course. There wasn't. But we do like the look of the par 3 11th.
It's a cracking looking par 3, and at 231 yards a stretch for us humble amateurs. Although there's an opportunity here as well, as we could get a three wood out, and have a crack.
For a start, it's all up-hill, so you are going to have to properly connect to stand a chance. There's a large greenside waiting for you below the putting surface, but the green is a decent 36 pacer.
Make sure you don't go right, as there are deep fescue mounds that will heavily erode your opportunity to make par.
We say hit it to the centre of the green, and if you miss, then miss left.
Here's Luke Donald on his way up to the green on one of the courses trademark wooden walkways.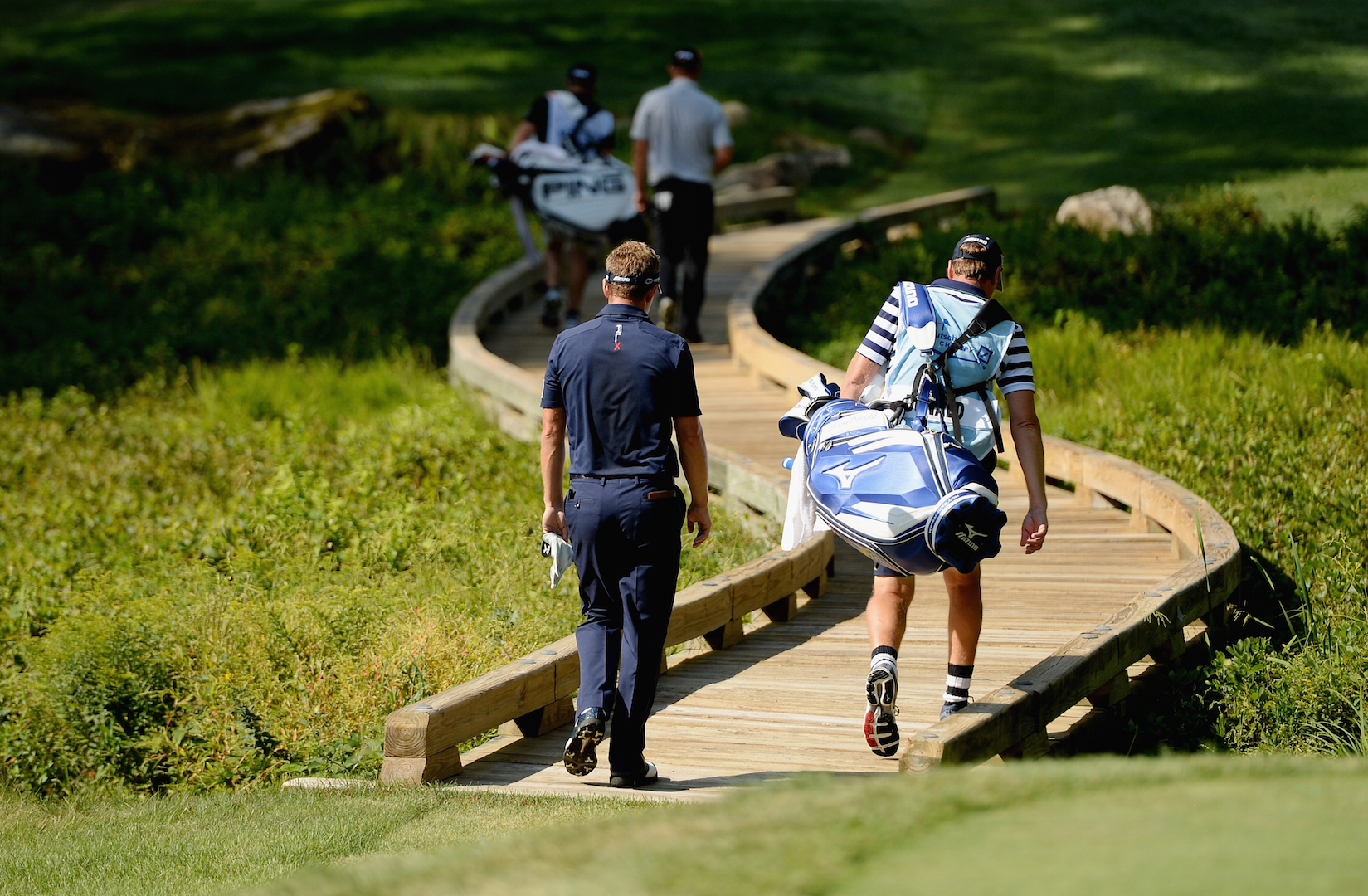 TAGS: TPC Boston Course, TPC Holes We'd Like To Frequent, News, 2015, TPC Boston, HILF