News
Sep 27th, 2015
Tour Championship Day 3
The Wrap
Words: The Brigadier Photography: Getty Images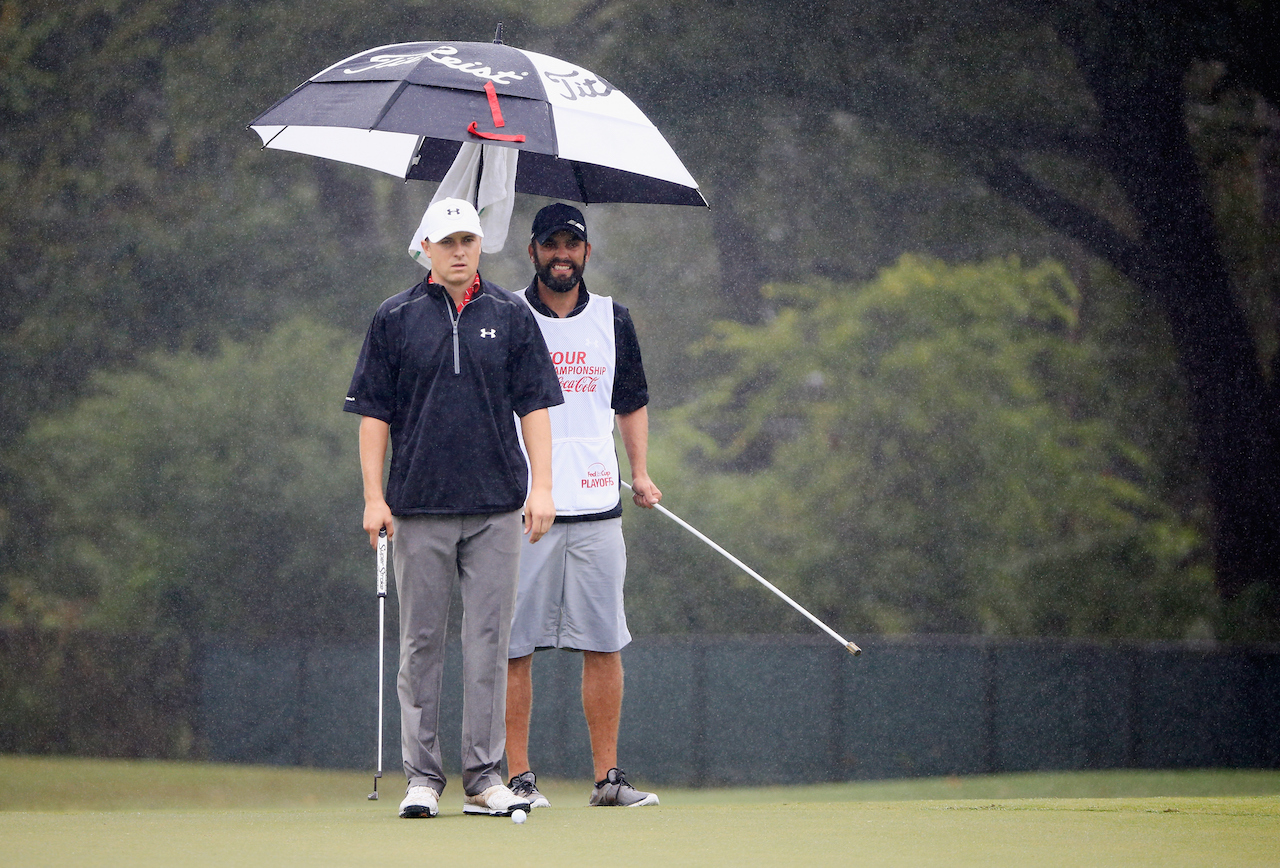 Raining. But not raining birdies.
More rain. It rained all night, and most of the day to put a dampener on moving day scoring.
The day went to Jordan Spieth, who had to make four serious par saves to keep in contention. He then nailed a twenty-footer on the 18th for a birdie to overtake Henrik Stenson for the outright lead.
"No matter what, it's a dream-come-true season," said Spieth, who was at 8-under 202. "So I don't need tomorrow to justify it. I'm not going to sit here and say $10 million doesn't mean anything to me, because it does. It's a fantastic bonus that I don't even know where it came from ... but all of a sudden they just want to give us more money. So it's fine with me.
"I'll work hard for the win tomorrow because I want to win this golf tournament," he said. "It would be special to get your name on that trophy."
He's looking like he's properly got his game head screwed on now, and without doubt he's going to be the guy to beat tomorrow.
"It's just like a major championship. That's what it feels to me like out there," Spieth said. "And we're in another position to do some fun stuff." With that shift in attitude it's time for everyone else to be afraid.
Stenson had a pretty pedestrian day by his standards and shot a 72. "We're still at the races," Stenson said. "I would have liked to have gone a few better, but we're still up there and yeah, it's all going to be decided tomorrow."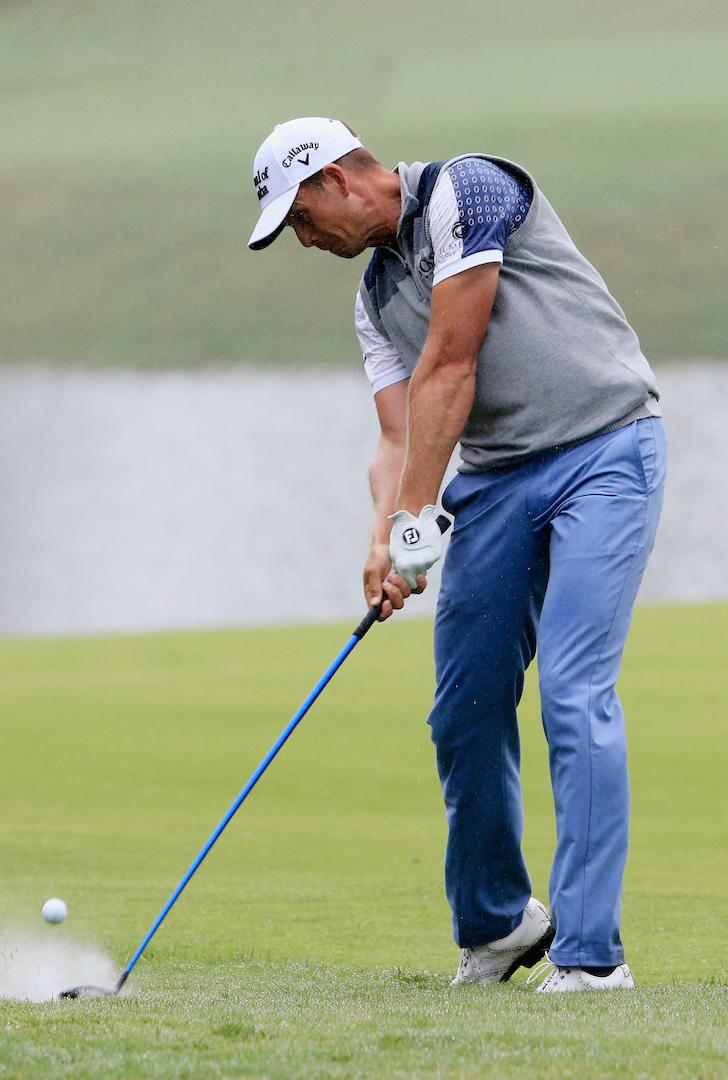 Still raining.
Rickie Fowler's great form continues in what has been a real break through year for him. He shot 31 on the back nine for a 67, which was the lowest score of the third round.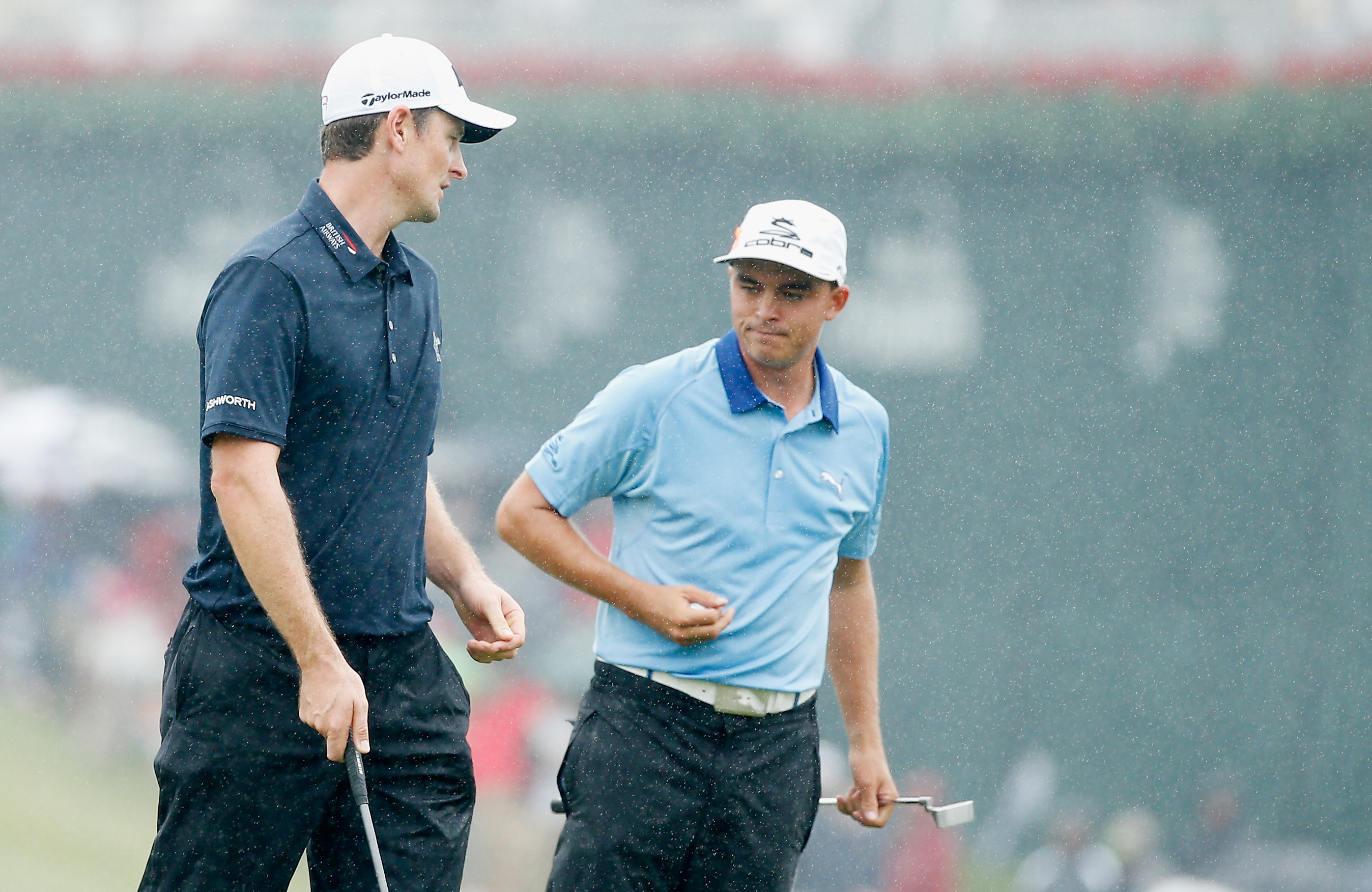 And yet more bloody rain!
Paul Casey shot a one over par 71 and is tied third with Rickie, with Rory one further back.
Nothing was decided today, but we cannot help feeling that Jordan is back in the mood.