News
Sep 25th, 2015
Tour Championship Day 2
Here's the wrap
Words: The Brigadier Photography: Getty Images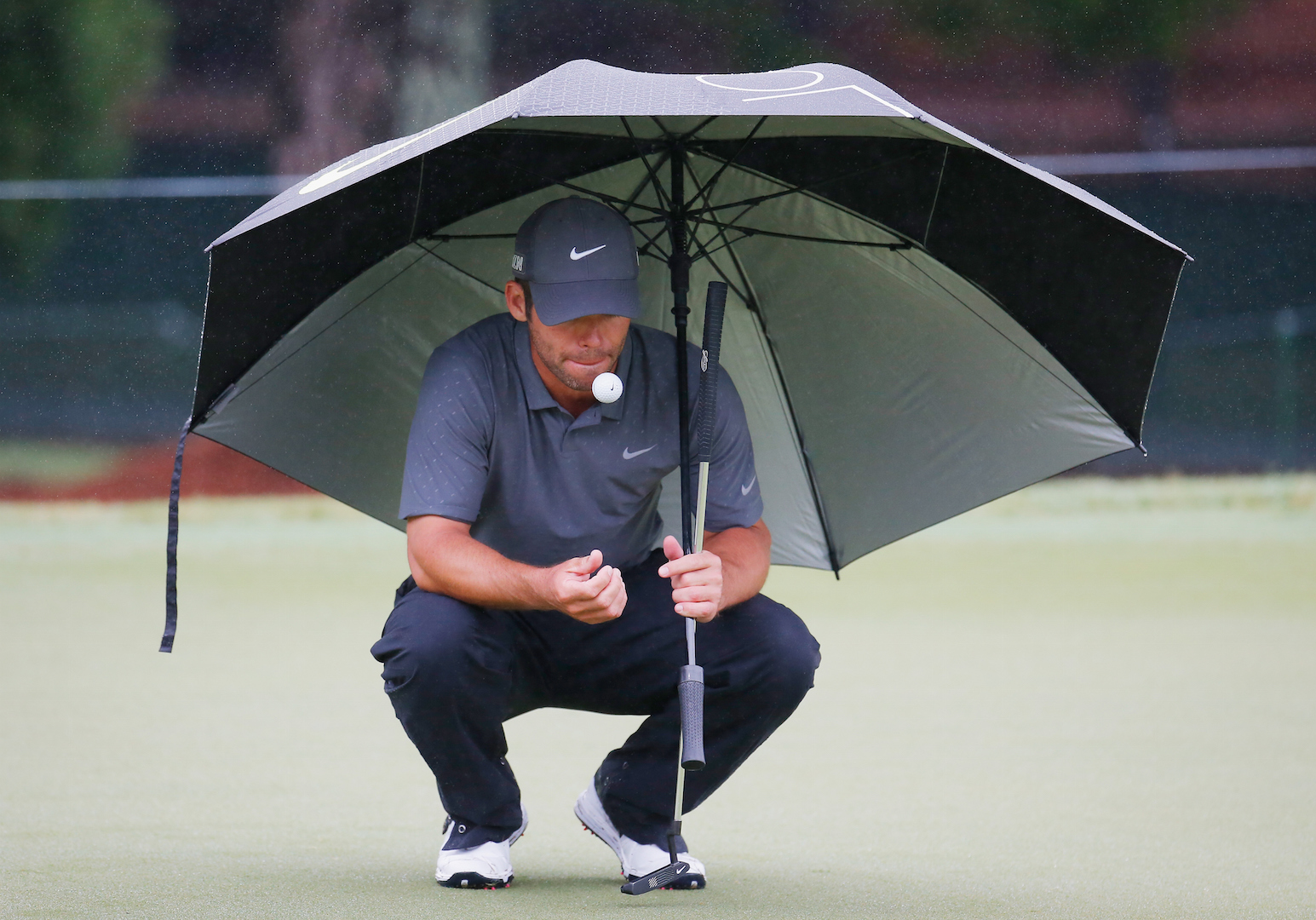 If only.......
No one has been going low today. The rain has made the rough that much more penal, and focused everyone's attention on hitting fairways. There's zero reward in being off-line, and that's kept it conservative out there today. It's frankly been a very quiet day indeed. Zzzzzzz.
With Louis Oosthuizen out injured along with Jim Furyk, there are now only twenty-eight players out there, and one of them, Henrik Stenson, seems to be cruising it. Twenty-seven players need to have a good weekend if we are going to have an exciting finish, rather than a procession.
Stenson kept his driver dry all day, and just contented himself to working it hard with his three wood – and to very good effect. He finished with a two under 68 to take a three shot lead.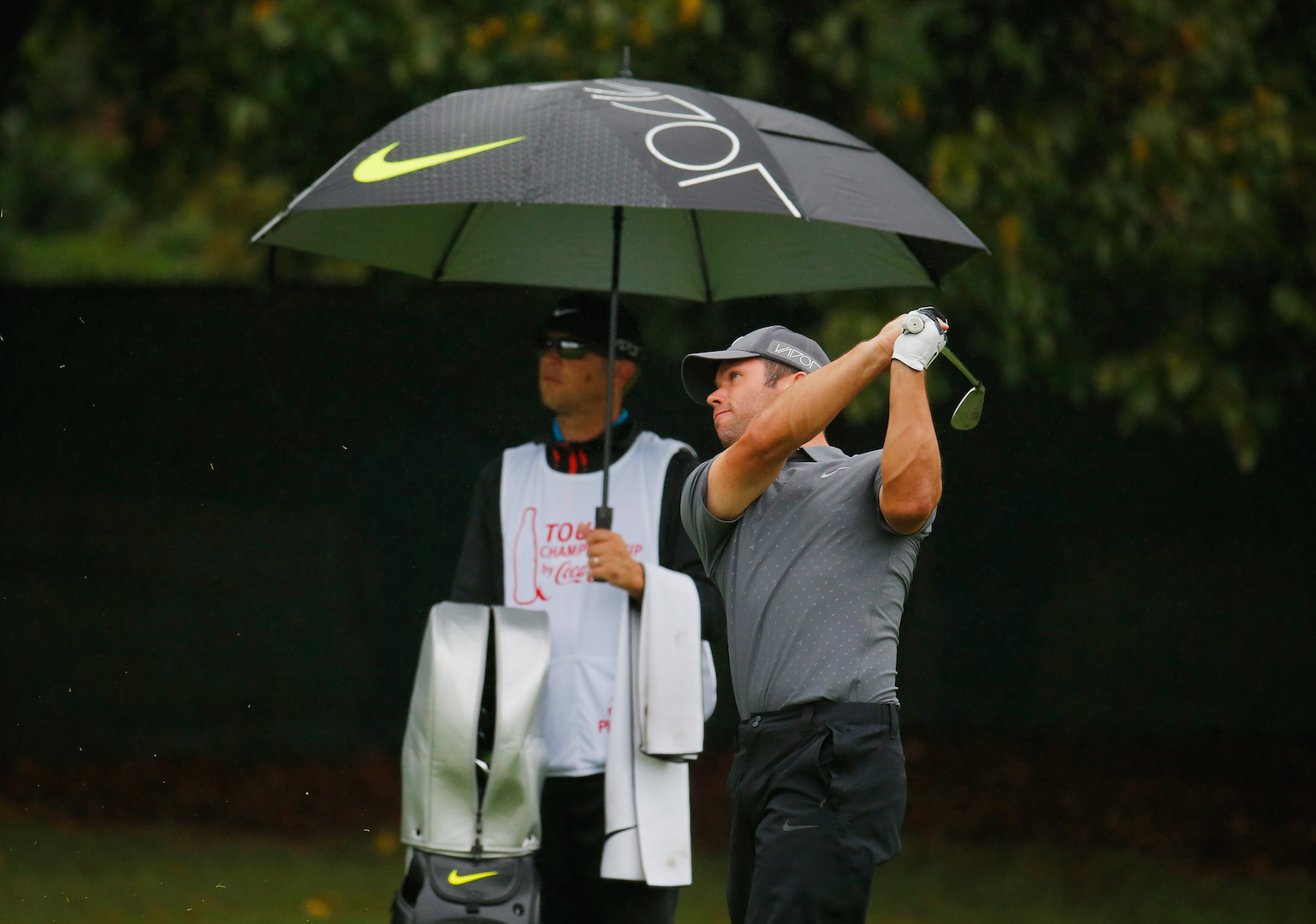 More bloody rain.
The heavy air and rain made it a day for survival rather than progression. Jordan Spieth clearly understood this, and played a great three under 67 to add to yesterday's 68. His was the round of the day for sure.
He was really composed throughout the day, and didn't beat up on himself. He's got his head back together, and if anyone is going to chase down Henrik, we think it will be him.
Paul Casey was going backwards today with a shakey opening nine. He dropped three shots in five holes, but made a strong recovery to card an even par 70. He's still the biggest mover of the week, and we are rooting for him.
McIlroy is still not tournament fit, but he is getting there. We know he's got a low one in him. Will it come tomorrow? We will see. A bogey on the eighteenth suggested that he's not quite happy with himself out there yet. The eighteenth is also a long par three, which is a bit weird for a finishing hole.
Justin Rose shot a two under 68, and has been changing his putting stroke. He feels like he's now putting more like when he was a kid. He's been focused on visualization. He knows he hasn't yet had his run yet, but feels like it's going to come. We are hoping so.
There's a lot of dead time now in the TV coverage, as there are only twenty-eight players to watch. So we get tips from Ian Poulter, which is all fair enough, but it does point to the fact that even though we are in rarified company, it can make for a bit of pedestrian viewing.
The commentators have also been harping on about Wet, Wet, Wet and Marti Pellow. That's today's equivalent of being Peter Alliss. WWW formed in 1982, or was that 1928? These references are therefore only thirty-three years out of date. Come on granddads!
WWW's best-known song was a cover of the Troggs hit 'Love is all around you', but even that was back in 1994 – a mere twenty-one years ago.
We're not asking for Taylor Swift, even though Ryan Adams has just released a cover version of her 1989 album. It's a modern country-music take on an album of 2014, about a time twenty-five years ago. Time to stop digressing, and get back to the golf.
And finally what of Jason Day? He putted well, but was not happy with his ball striking. He's tied ninth, and nine shots back off the leader.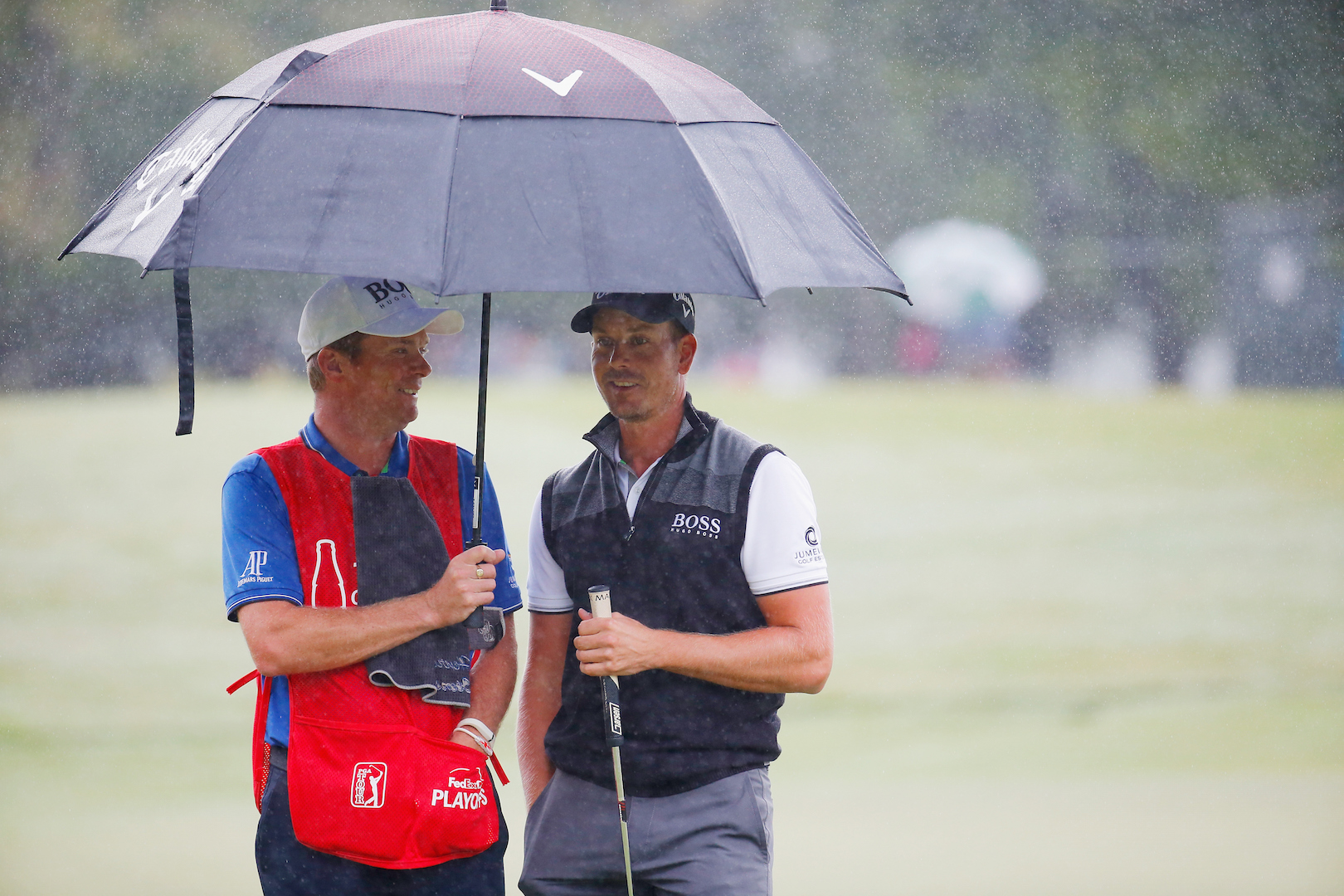 Has it stopped yet?