News
Aug 6th, 2017
Top 5 John Daly Moments
Happy Birthday Long John
Words: Daniel Owen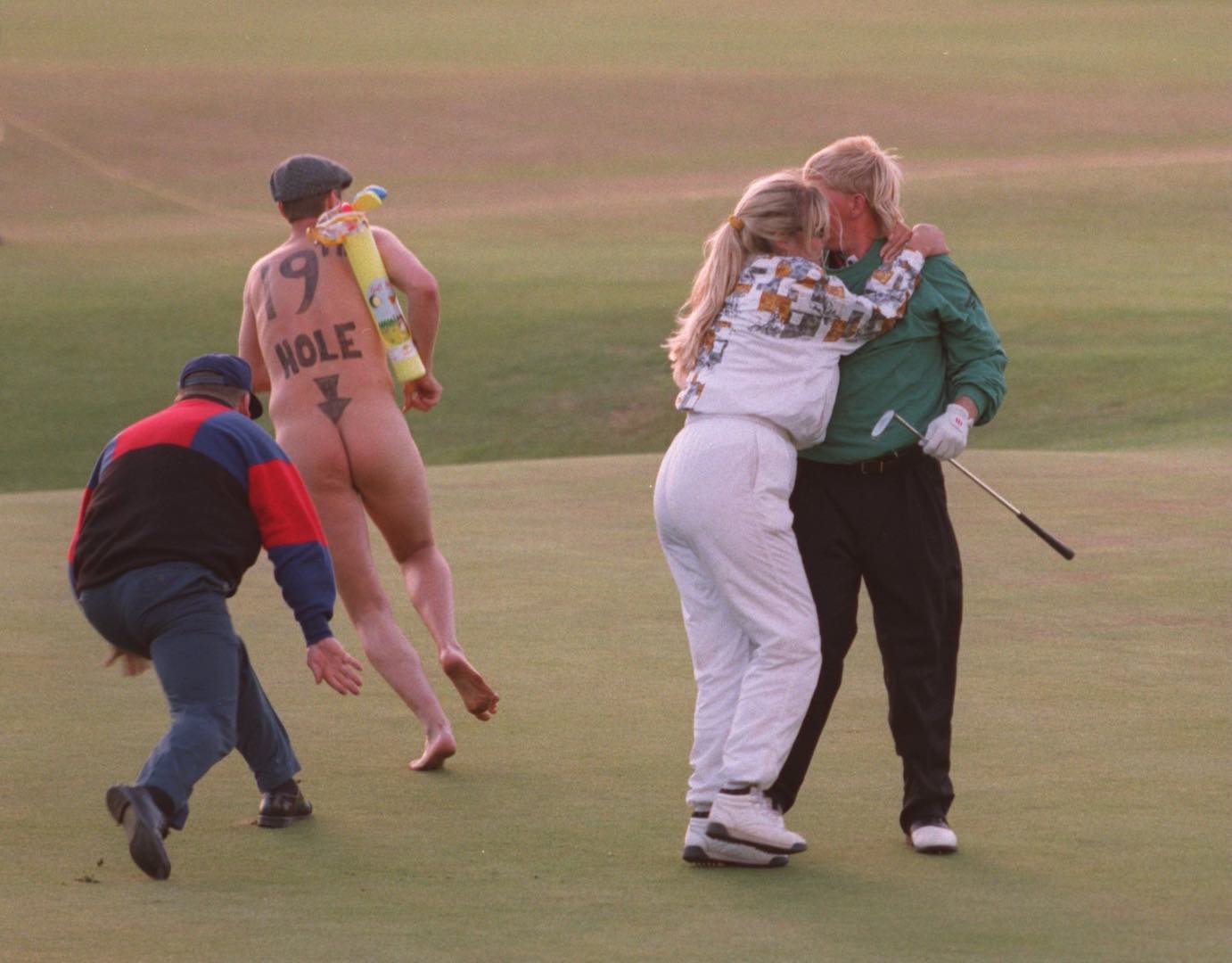 John Daly was my golfing hero growing up. The 1995 Open was the first time I remember watching a major. He was this big scruffy fella, who seemed like a normal bloke, who happened to hit it a million miles off the tee, a backswing that never ended, and could feather in his wedges with hands softer than fairy liquid. 
This was exactly how I wanted to play golf. It was a lot more exciting than trying to copy Nick Faldo or Bernhard Langer. Pride of place in my golfing wardrobe was a navy blue Reebok cap, 'Grip It' emblazoned down one side, 'Rip It' down the other, and his signature stitched into the back of the cap. It wasn't golf as we knew it, and it set me on the path to being a GolfPunk long before I'd ever heard the term. Who else had a streaker turn up when they were winning the Open?
So the fact he turns 50 today is a big deal. We know he can't wait to get started on the Champions Tour, playing with his contemporaries. A John Daly, with the bit between his teeth and a level playing field will be dangerous at that level.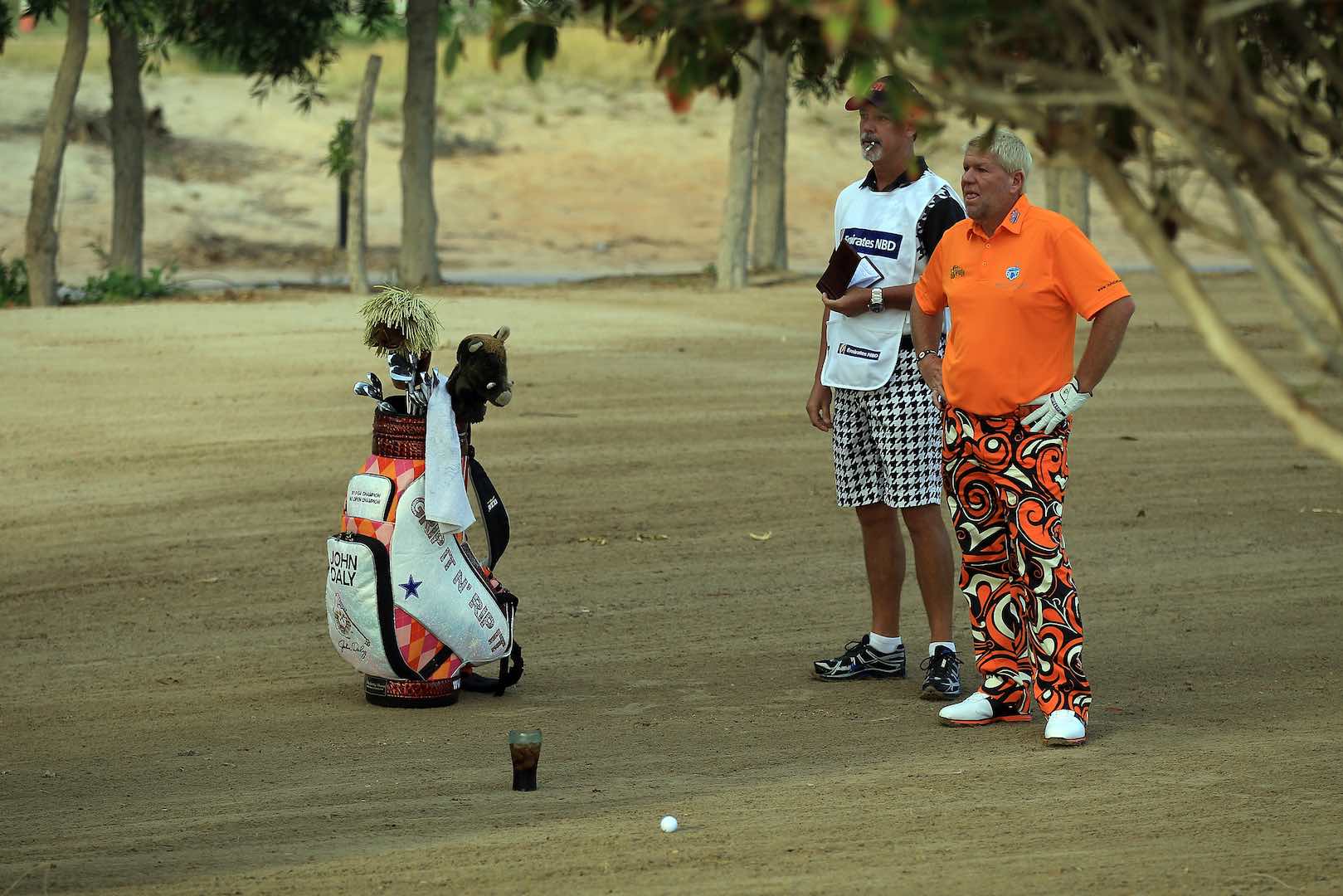 We're partly amazed that he's made it this far, what with all the problems he's endured on and off the course. Multiple wives, lawsuits, alcohol addictions; John Daly has lived. We're just happy he's still alive.
His 50th birthday is also starting to make me feel old. I'm 34. I've been involved with GolfPunk on and off for 12 years now. In that time I've interviewed my golfing hero. And after getting over the glazed over fanboy expression I had on my face, JD was funny, intelligent, and a lot more eloquent than you would ever expect. 
Enough of my personal love letter, here are five of the best John Daly videos we could find, showing off every side of this unlikeliest of double major winners.
That time he did an interview topless...
https://www.youtube.com/watch?v=q6HXfA__e14
That time he had a total meltdown in Australia, losing all of his golf balls...
https://www.youtube.com/watch?v=ND-GzeliBLo
That time he used a beer can for a tee peg...
https://www.youtube.com/watch?v=dDqbfXj_Wp0
Oh and a golf fans mouth...
https://www.youtube.com/watch?v=Pb-zMs7kQpk
And David Feherty's
https://www.youtube.com/watch?v=bTV7s6e6dBA
That time he sang Dylan in Thailand...
https://www.youtube.com/watch?v=BLmmi59IUEY
When he outdrove Tiger Woods by 15 yards in a playoff...
https://www.youtube.com/watch?v=qf_Ja1MdJf0
Oh and why we're at it he did win the PGA Championship
https://www.youtube.com/watch?v=_n6OyLCaAR0
And the Open!
https://www.youtube.com/watch?v=7Zoa9XqsWBY
TAGS: John Daly, The Open, The Open Championship, News, 2017