News
Jan 27th, 2016
Tim Henman on the Olympics
And why golfers should embrace it
Words: John Dean Photography: Getty Images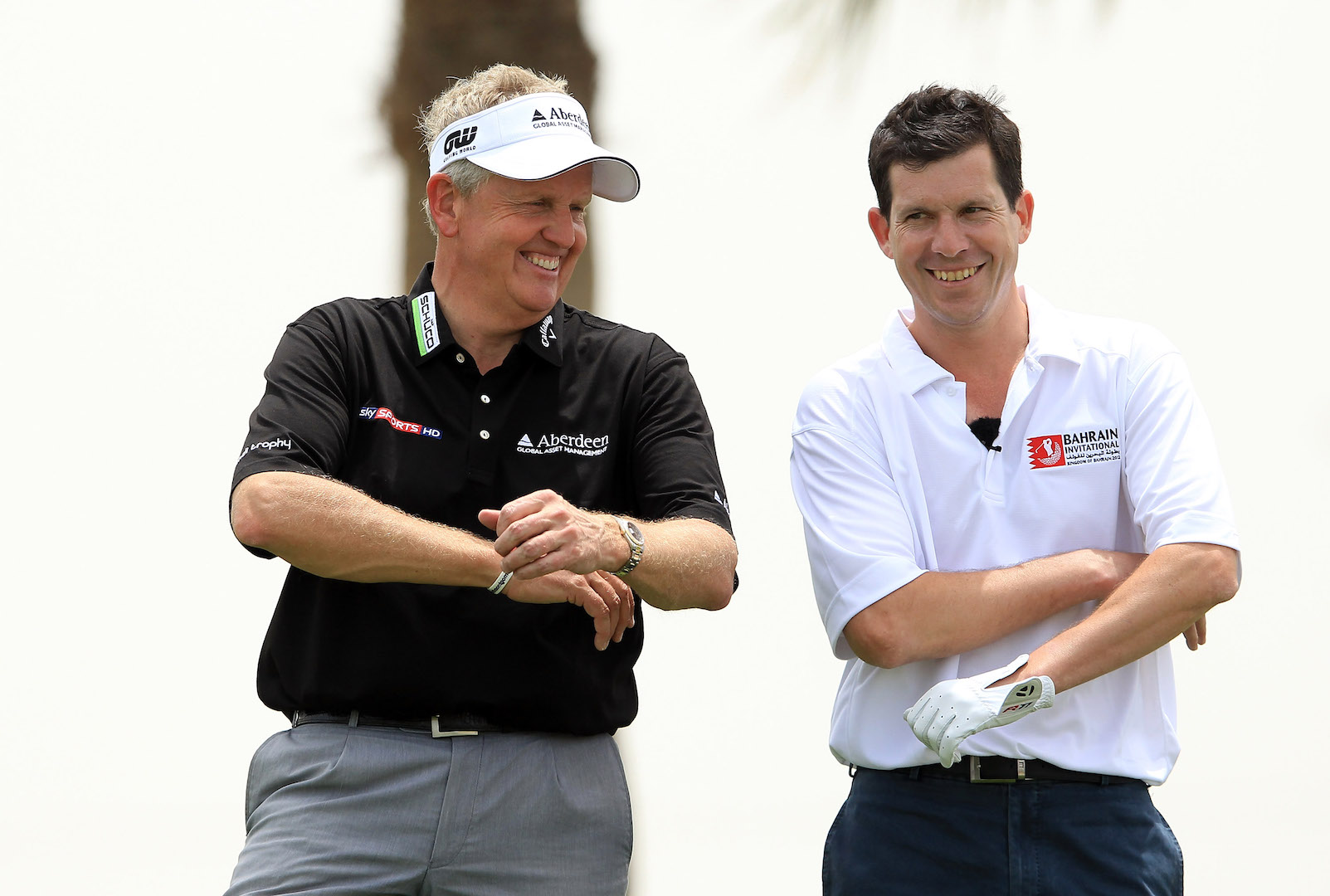 Tim Henman was at the Abu Dhabi HSBC Championship last week, and mingled with the golfers to listen to their frankly rather diverse views about golf being in this year's Olympics.
20 years ago he made his first Olympic debut in Atlanta, Georgia. He won a silver medal in the doubles (Well done Tim!). And he has now come to appreciate how amazing the whole experience was, and thinks that the golfers should really get behind it as well.
"I can understand where they are coming from because golf and tennis are all about history and tradition. But you've got to be open to innovation and, believe me, there's no downside to being part of the Olympics. It's a massive opportunity, not only for the sport but the players themselves.
"I took part in three opening ceremonies and it was the best atmosphere I ever experienced. I stayed in the tented village, where your GB shirt is your identity. I didn't know many of the participants but that clothing is your invitation to strike up a conversation, and I met so many fascinating people."
Henman rightly has reservations about the format, which is a bog-standard 72-hole events for men and women. "You look at Roger Federer and Martina Hingis playing together in the mixed doubles this year and that will be amazing to watch," he said. "There must be scope for golf to do something similar in the future."
Henman is a serious golfer with a handicap of plus one at his home course Sunningdale. And he thinks that the reason that golf produces so many players more than tennis is that the coaching in golf is so much better.
"The standard of coaching is miles better in golf. You go to a PGA professional for lessons, and they will have proper qualifications. They will know how to play and teach.
In tennis the standard of coaching in Britain is very poor. Add that to the structure in tennis, which is not good enough to attract the best athletes, and that's why there's such a difference."
We think he is spot on there, and that we should rightly celebrate the fact that we have one of the best coaching infrastructures in the world. Tennis could learn a few tricks out of the golf playbook.
For more on golf at the Olympic click here.