News
Dec 17th, 2015
Tiger's Letter to Jack
Our hearts are warmed!
Words: The Brigadier Photography: Getty Images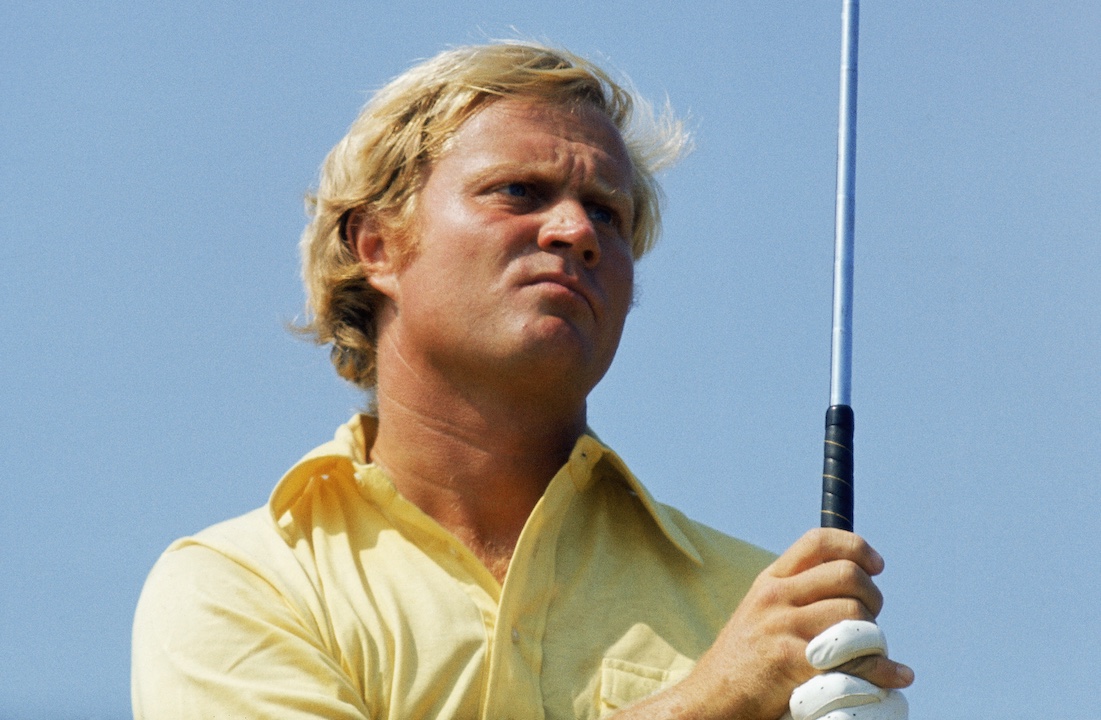 When Sports Illustrated announced last month that Nicklaus would be awarded with the Muhammad Ali Legacy Award, which recognizes the ideals of sportsmanship, leadership and philanthropy, Tiger Woods passed along his congratulations.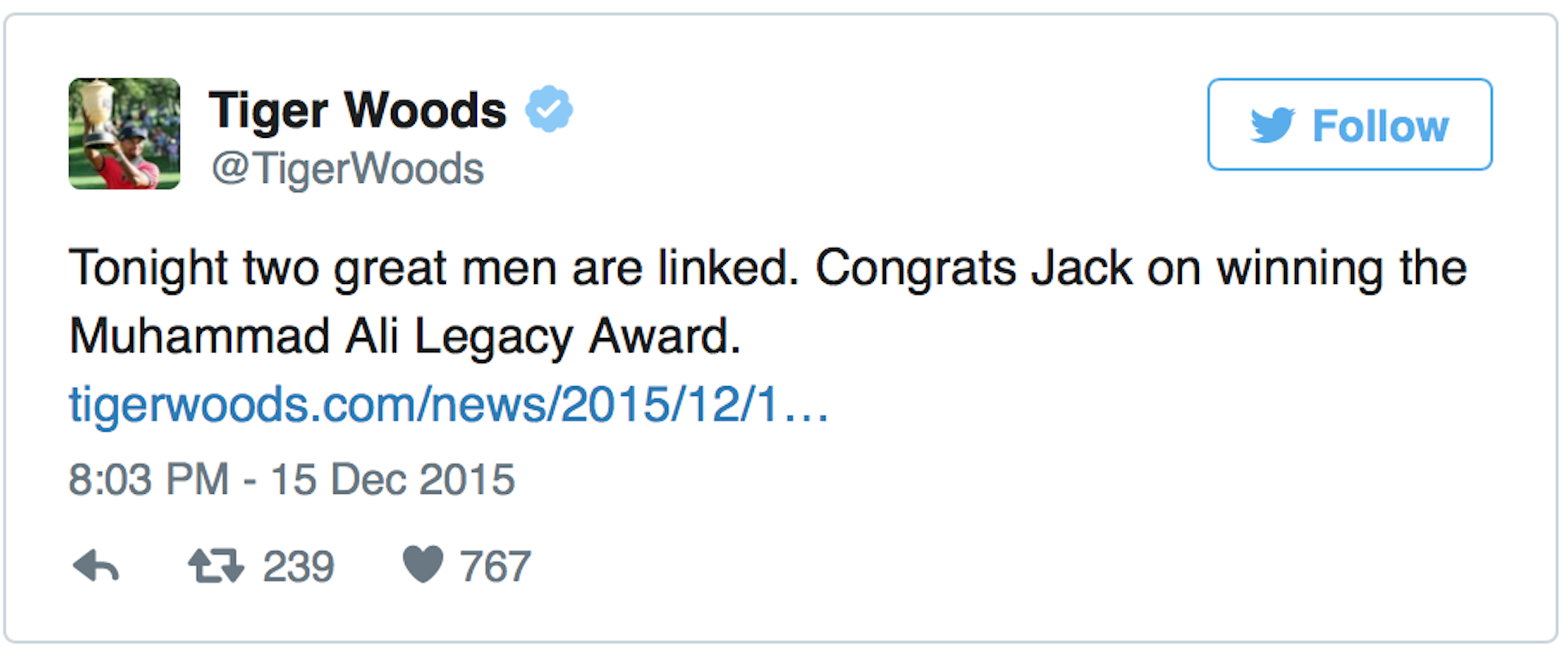 "I'd like to congratulate Jack on receiving [Sports Illustrated's] Muhammad Ali Legacy Award. Every honor Jack receives is well-deserved, and this one, that recognizes the ideals of sportsmanship, leadership and philanthropy as tools for changing the world, is pretty special," Woods wrote on his website.
"Jack's tournament records are incredible, not just his 18 majors (plus two U.S. amateurs) and 73 PGA TOUR wins, but his 19 second-place finishes in the majors, which I think may be his most incredible stat. The way he would rise to every occasion with the shot it demanded under the circumstances are unparalleled. His skill, mind and determination allowed him to accomplish amazing things. My first real recollection of a major championship was his win at the 1986 Masters.
"Jack and Barbara are wonderful philanthropists supporting children's health. Among the many fantastic things they do is the Nicklaus Children's Health Care Foundation, which supports pediatric health-care services in Florida and nationally.
"I'm extremely happy for Jack, and I've always admired his accomplishments, but it's a lot more than that. He's an outstanding person, and I'm honored that I can call him a friend."
Well said Tiger! 
TAGS: News, 2015, Tiger Woods, Jack Nicklaus