News
Sep 7th, 2016
Tiger Woods Goes back to School
Daughter Sam shows him off
Words: Daniel Owen
We had mufti day at school, where we got to wear our own clothes for a price. We had activity days too, where we played golf, rather than all the cool things like rock climbing, go karts or trips toThorpe Park. But we didn't have career day, and we definitely never had to bring our parents in to tell the other kids about what they do for a living.
https://twitter.com/PrincipalLCE/status/773170512629497856
But career day is a thing in America. So Sam Woods got her daddy Tiger to come in and tell the other kids what he gets up to every day. He obviously talked about the 14 majors. The 79 tour wins. But did he tell them about the operations? The chipping yips? His search for new golf clubs? The list goes on and on.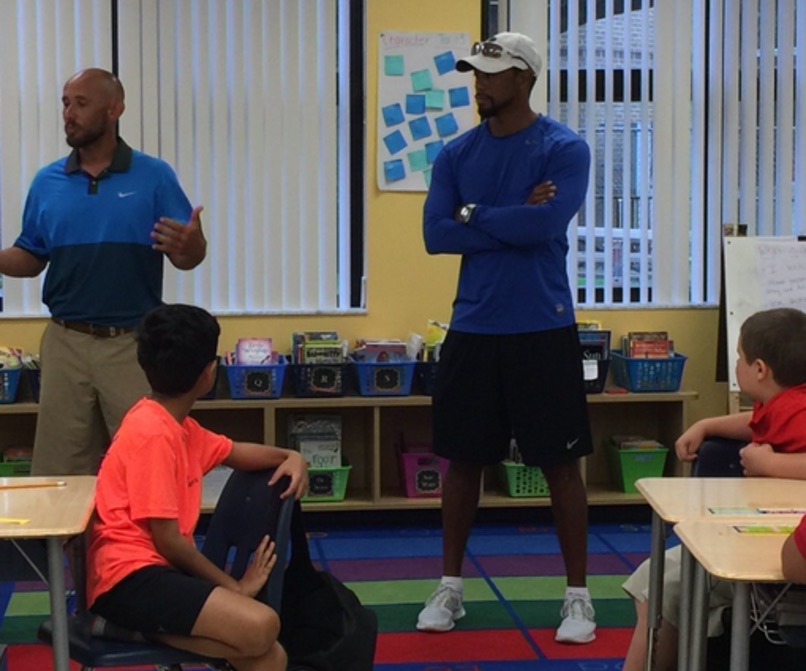 What exactly does Tiger Woods do every day? Work out? Hit golf shots? Play his Playstation? Well a bunch of eight and nine year olds now know what the rest of us never will.