News
Sep 25th, 2018
This is not a drill - Tiger Woods is back
Words: GolfPunk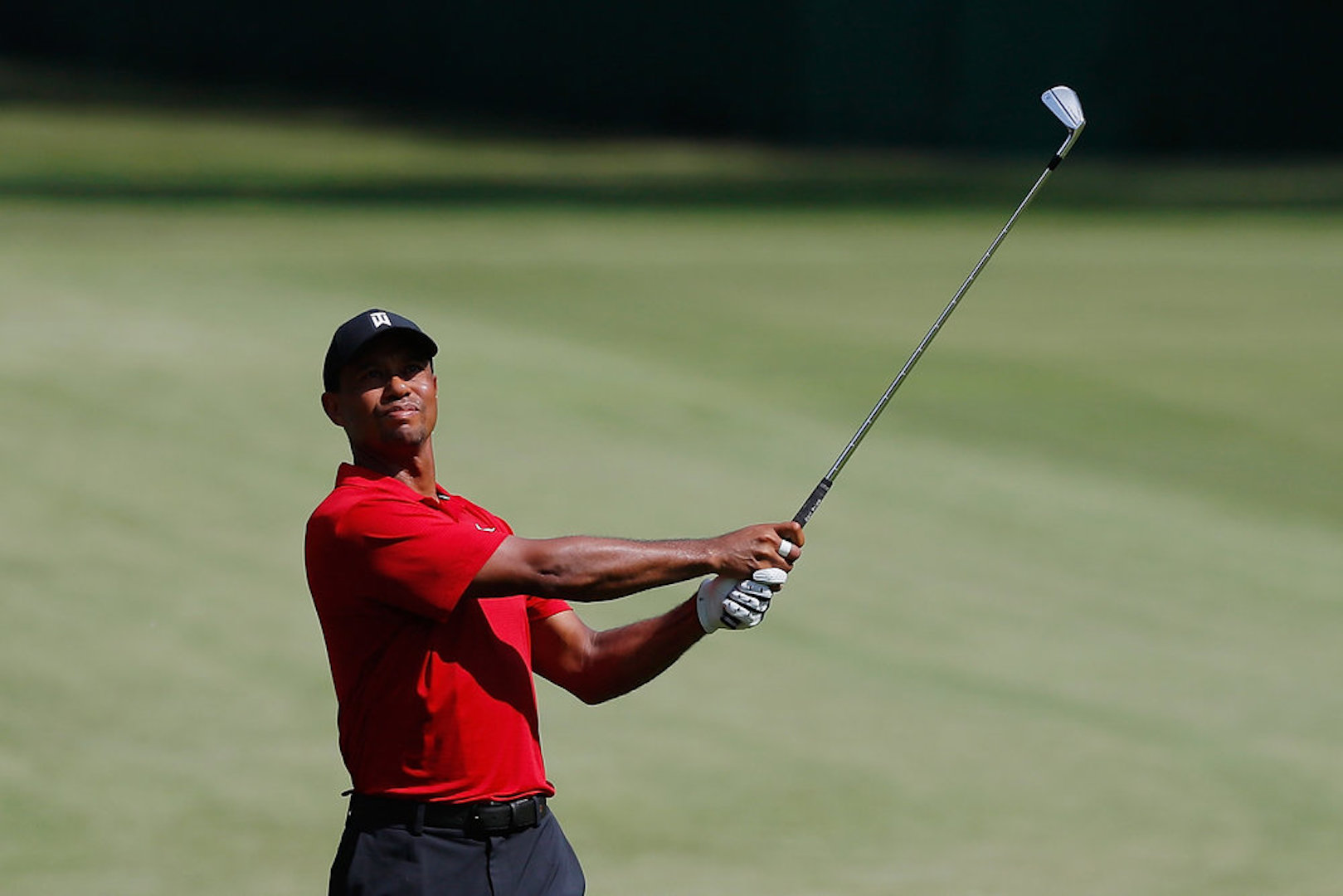 It's hard to think of another golfer who has toyed with the emotions of fans around the world more than Tiger Woods. It's very rarely straightforward with Woods and, especially since 2009, his career has had a lot more downs than ups. The dark days have been in abundance and, for a period between 2014 and the start of 2018, no light was able to get through the storm clouds as they gathered over his personal life and career without any sign of abating.
With a tap-in par on 18 at East Lake, Woods was finally able to claim his 80th win on the PGA Tour and with that, the storm was finally over. In truth, the forecast had been predicting the clouds would break and it seemed a win was on the cards after the 14-time major champion had shown glimpses of his old self throughout 2018. A second-place finish at the PGA Championship in August seemed cruel on Woods but there was no doubt he was getting closer to joining the winner's circle again.
Congratulations to our boss on winning the Tour Championship today, marking it his 80th PGA Tour victory and a comeback for the ages. - TGR #TW80 pic.twitter.com/A0ZR8WceRc

— Tiger Woods (@TigerWoods) September 23, 2018
Woods' recovery has been what everyone had hoped for but what most thought never to be possible. It was only 18 months ago that he needed help getting out of bed and it was during this time that his goals had changed from becoming the most successful golfer in the history of the game to just being able to play with his kids. Woods would confide in Nick Faldo over this turbulent time and even went as far as to say 'I'm done'.
It was in November 2017 that top PGA Tour commentator Brandel Chamblee completely wrote off a Woods comeback and, in fairness, millions had done so too.
A groundbreaking spinal fusion surgery in April 2017 would be the answer for Woods and, ever since then, he has been building up to the day where he would win once more. Still, there are no certainties in golf and with a packed field full of extraordinary golfers fighting it out on a weekly basis, Woods had to fight harder than ever for his day in the sun again. 
At one point in Woods' early career, you would never have begun to ever imagine he would have to fight as hard as he has had to. Looking back on Woods throughout his twenties, there wasn't anything he couldn't do and it was others who were tasked with mission impossible when trying to beat him. In other words and put quite plainly, Woods was the quintessential and first ever no-brainer when trying to call who would win, if Woods was in the field for that week, he would win - end of. 
Perhaps nothing best describes Woods' fall from grace as much as the change in bookmakers' strategies. For a long period of time, the trend was to bet on Tiger Woods – as simple as that. Since 2009 however, top players have stepped up and now dominate the leaderboards in majors. His major drought started when he lost his confidence and not his fitness - without that mental edge, he looked a shadow of his former self, which is another reminder of how golf is the biggest mental game of them all, the winners are invariably those on an upward trend full of confidence which Woods wasn't up until now. Indeed, it seemed that Tiger's dominance at majors was long gone but there's very evidently life in the Big Cat yet, with his fitness and mind as sharp as they have ever been. Betting strategies may need to change again…
After describing himself as 'walking miracle', you get a sense that Woods' philosophical outlook and sense of gratitude is playing a major part in his revival. 
Walking to the green and up the last on the 18th at the Tour Championship, Woods admitted he was trying not to cry. It's almost as if the win for Woods meant just as much to all of the fans as they stampeded behind him on the walk up to the 18th green, where they all jostled to get a sight of the messiah just before he completed one of his greatest miracles.
Even with his win at East Lake not even 24 hours old yet, the rumblings about now being able to beat Jack Nicklaus' major record have started. Woods will get a chance to begin closing in on the Golden Bear's record again in April next year at Augusta. The Masters takes place annually in the first week of April and there will be a frenzy of interest in the build-up as Woods looks to win his fifth Green Jacket and 15th major.
It's safe to finally say that Tiger Woods is back and ready to begin threatening all the records that once looked easily attainable.
Woods has been robbed of about five years of his career through injury and misdemeanours off the course. In December, he will turn 43 and that is normally the age where the victories begin to dry up; after 45, most professional golfers have one eye on joining the Champions Tour. Something says, though, that Woods will not follow that mould and instead will be highly competitive until at least 50 years old.
The spinal fusion he underwent has given him a new lease of life and now the PGA Tour has a fit-again Tiger that looks well up for the prowl again. The next ten years will undoubtedly be Woods' swansong but they are also set to be his most defining in golf. The race to the pinnacle of golfing greatness is back for Woods after so many false starts and dawns.
Related:
Tiger watches a tyrade of naysayers writing him off