News
Mar 6th, 2016
The WGC-Cadillac at The Blue Monster
Adam Scott gets over the line.
Words: John Dean Photography: Getty Images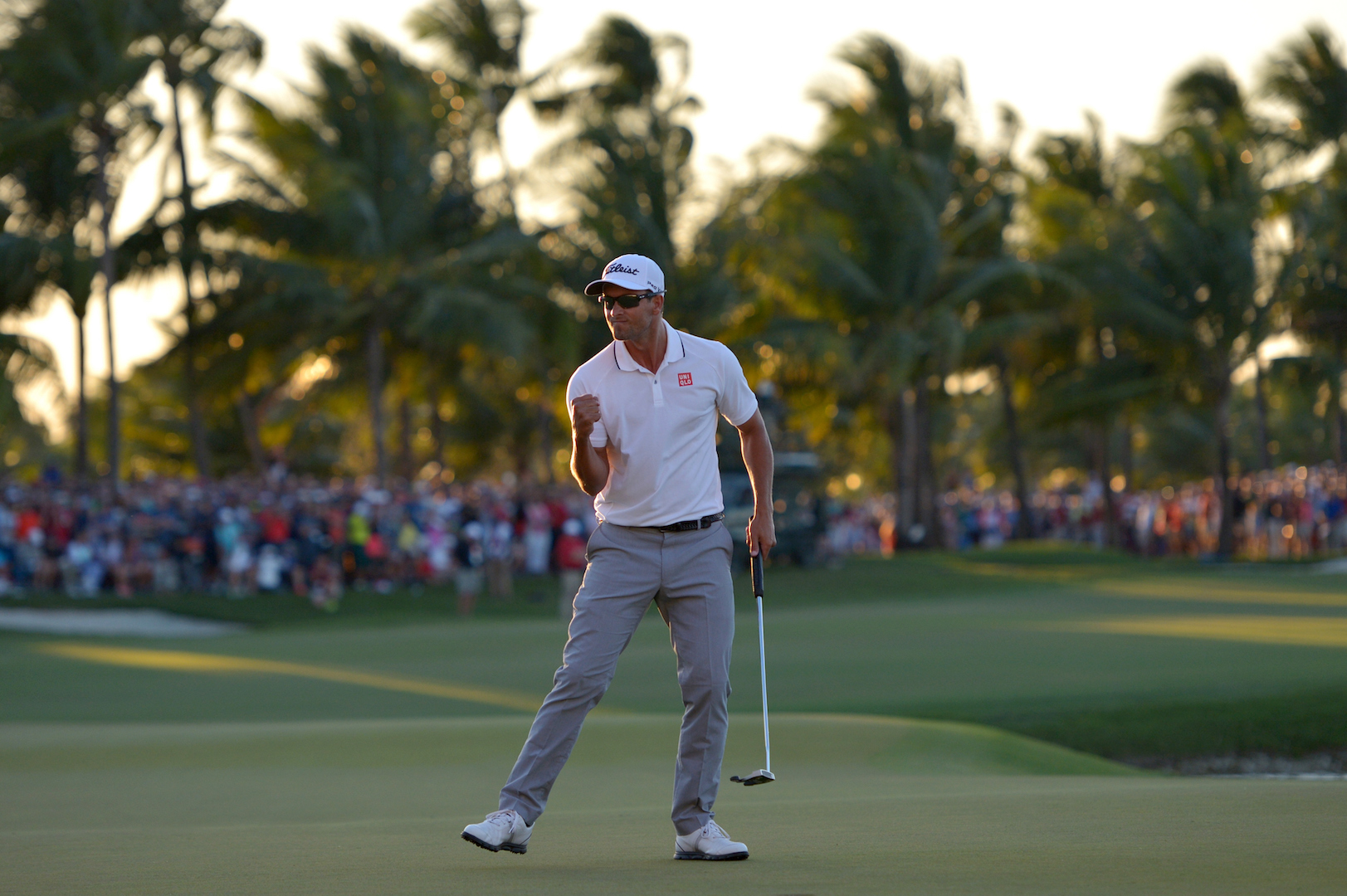 Adam Scott and the Zimmer frame putter? It's yesterday's news. We have all moved on. This was a back-to-back win for Scott, who started with a very bad back nine, which would have destroyed a lesser player.
He had a double bogey on the Par 4 third, and another on Par 4 fifth, when he hit a flyer and found the water, coming up 35 yards short of where he thought he was going to be.
But boy did he turn it around! He was 37 out, but cracked on with a 32 for the back nine, which included four birdies.
He hit a dreadful shank on the 16th from the bunker, which was a horror, but he regrouped quickly to make par, despite the embarrassement of doing it in front of Phil Mickelson of all people.
He got lucky again on the 18th when he almost found the water, but by some miracle kept dry. He chipped to eight feet, and made the putt. Job done. Win number 13 under his belt.
Adam Scott is totally hot at the moment. He probably wants The Masters to be held next week, but he has got to be feeling really confident about his chances.
So what of Rory? Well, it just wasn't his day. We were very confident that he was going to do it, going into the final round with a four shot lead. But he just could not get it going, shooting a 74, which included three bogeys and a solitary birdie. He couldn't keep the ball on the fairway, and he paid dearly for this.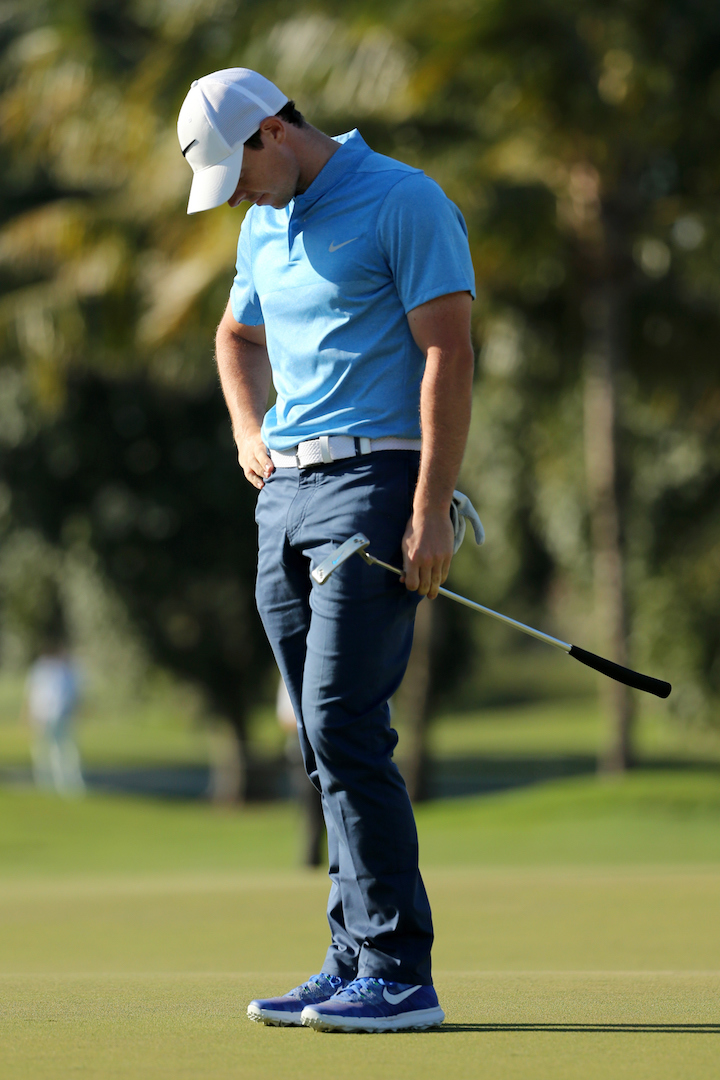 The shocker of the day though was Dustin Johnson's round. He shot a plus seven, which included no less than four double bogeys! It was a horror show for the defending champion.
But even worse than that was Australia's Steven Bowditch, who was massacred by the course, shooting a plus 12 84, which included three double bogeys, five bogeys and a solitary birdie on the par five 12th.
This was a fantastic afternoon of golf: totally absorbing, with so many twists and turns. And we've not even found time yet to mention Bubba, who eagled the 8th, and just fell one shot short of Adam Scott.
Danny Willett also properly challenged until he found the water on the 18th. But there's so much more to come from Danny, and we are going to enjoy following his season for sure. There's a chance he won't make The Masters, as his wife is due to give birth.
Finally, we must mention Paul Casey in dispatches. He shot a four under 68 to finish seventh. We know he is going to come good sometime soon. He has the class and the experience.
Here's Bubba's fantastic eagle putt on the 8th in case you missed it.