News
Jul 7th, 2016
The Official 145th Open poster
A design classic we think
Words: James Greenwood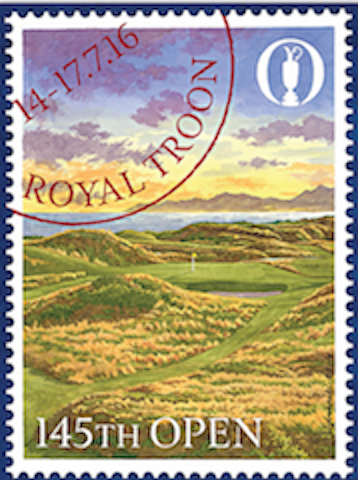 Designed by American artist Lee Wybranski, who has also painted the posters for the last nine US Opens, the poster features the world-famous 'Postage Stamp' eighth hole on a postage stamp, showing what Wybranski calls a 'visual pun'.
"Royal Troon is one of the world's best-known courses and the 'Postage Stamp' hole is its most famous," Wybranski said. "So I didn't simply want to do the obvious straight-forward depiction but to have some fun and be a little more clever while still creating an artistic rendering of this iconic scene."
Wybranski will be out on the course every day of the Open painting as the scene.
"I love the idea of documenting the Open live, as it's going on," he added. "Whenever I paint in public, people stop and ask about it. I love talking to them about what they see, getting their reactions to my renderings, showing them how my art reflects what they see. The R&A's social-media engine will let people know what I'm doing and where they can find me."
Related:
Click here or on the image below to read all about the prize fund for this year's Open - there's a drink for everyone making the cut