News
Sep 3rd, 2016
The Best & Worst Of Phil Mickelson
From ridiculous to sublime...
Words: Daniel Owen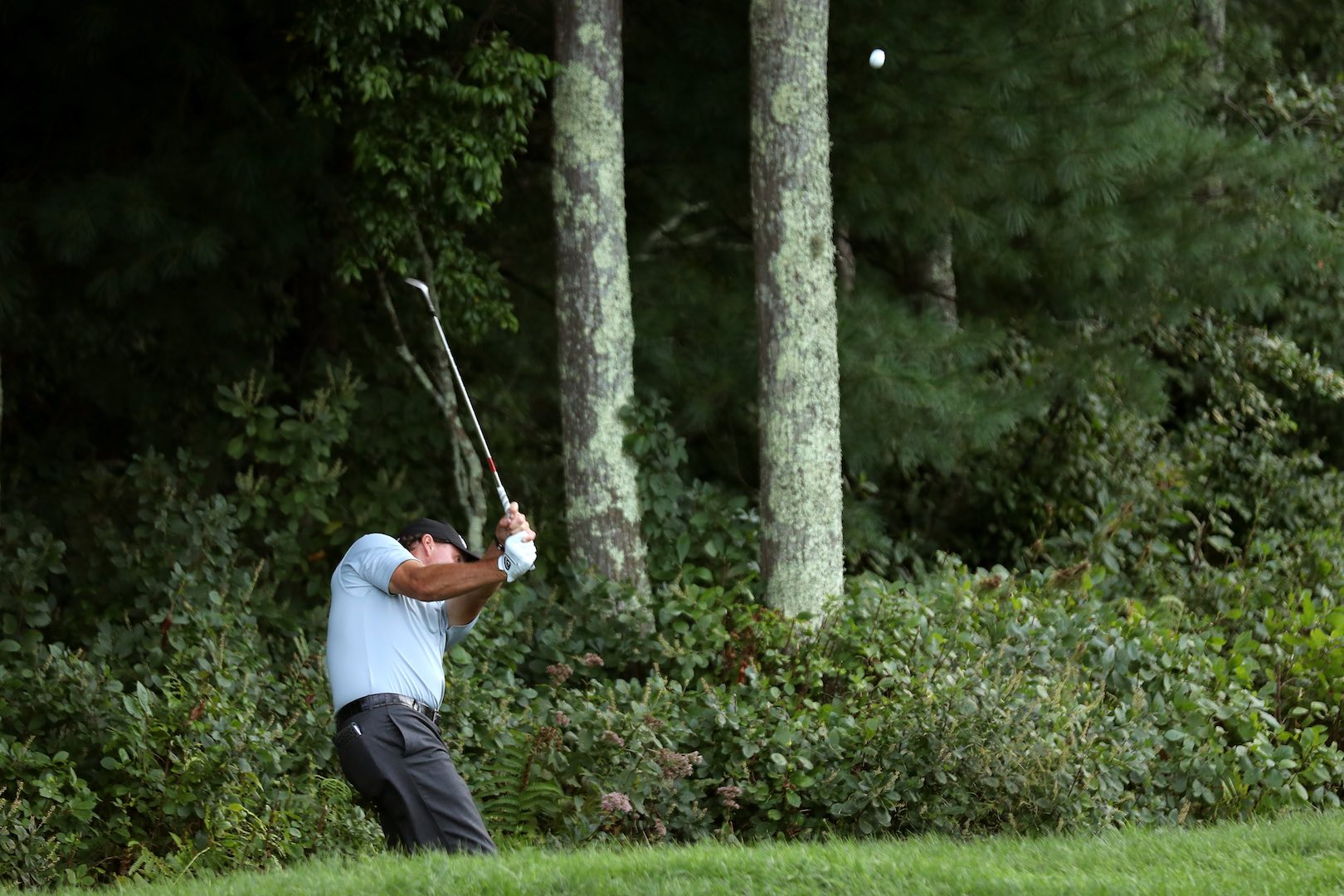 Phil Mickelson can do things with a lob wedge unimaginable even to the best players in the game. Unfortunately he hits tee shots that are equally unimaginable to the rest of the game's top players. Just imagine the career Phil Mickelson could have had if he could drive the ball properly. Scary.
On the one hand you have this terrible decision Phil made in the first round of the Deutsche Bank Championship. Finding his ball in the reeds, Mickelson attempted to hack it out. Then he attempted it again. He took a quadruple bogey 8.
https://twitter.com/PGATOUR/status/771788439972777984?ref_src=twsrc%5Etfw
But then watch this. Phil Mickelson with a wedge in his hand is like watching Da Vinci paint the Mona Lisa, Jimi Hendrix playing guitar, or Messi with the ball at his feet. It's pure genius.
https://www.instagram.com/p/BJ3yLpIAvQT/?taken-by=pgatour
Look at the height he gets! and this was just a couple of days after beating his Ryder Cup team mates right-handed!
https://twitter.com/AndreTippett/status/771697361664020480?ref_src=twsrc%5Etfw
Phil Mickelson destroys US Ryder Cup morale again...