News
Aug 2nd, 2015
Thai Triumph
Aphibarnrat beats Karlsson to win Match Play Title
Words: Sandy Carlisle Photography: Getty Images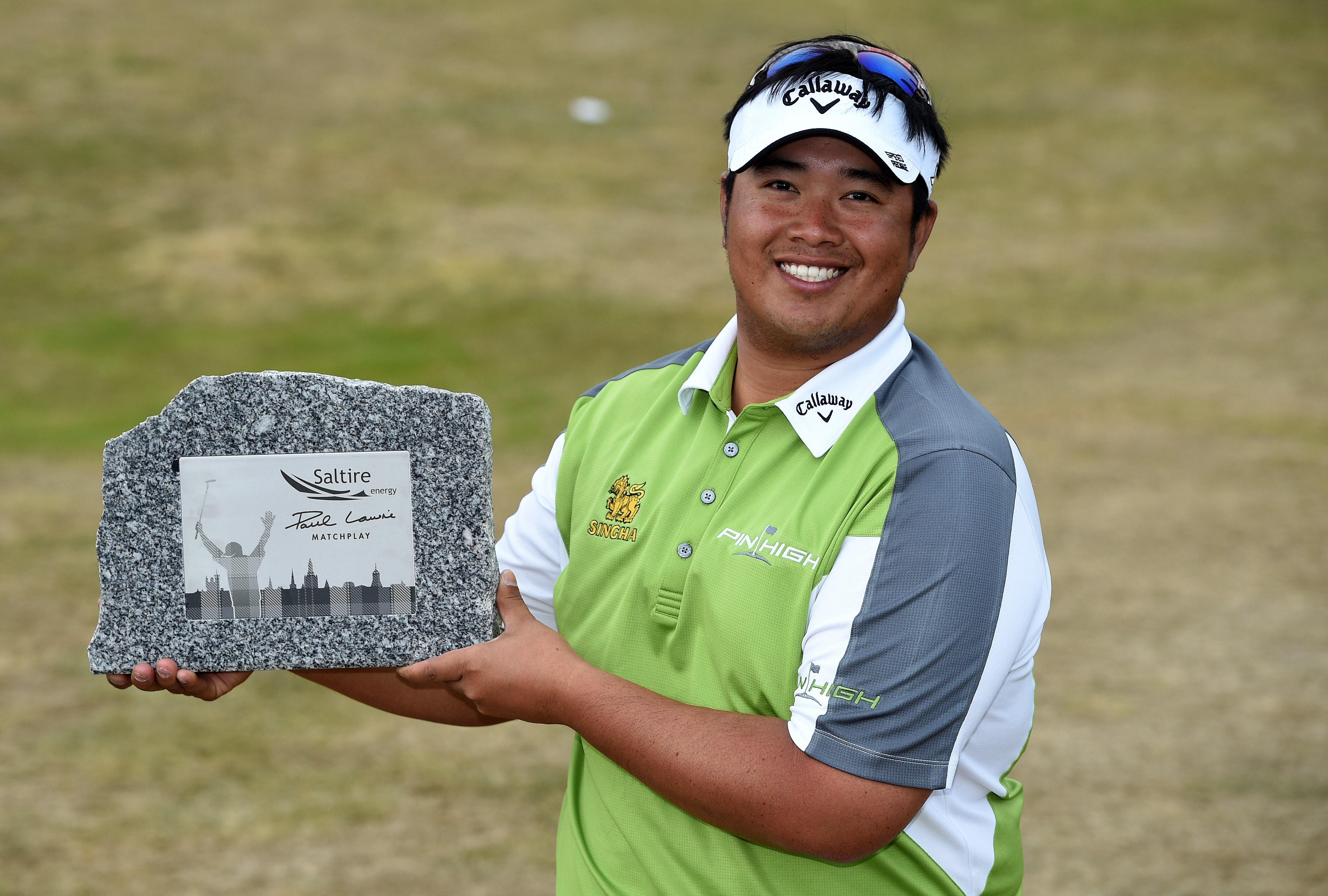 "The John Daly of Asia", the hugely impressive Kiradech Aphibarnrat from Thailand held his nerve against Swede Robert Karlsson this afternoon to win the inaugural Saltire Energy Paul Lawrie Match Play at Murcar Links Golf Club, Aberdeen.
"I was so proud to be described as the John Daly of Asia," said Aphibarnrat afterwards. "I was happy with that. He was one of my idols so I studied him."
"I remember a long time ago some guy kept telling me that if I had a long backswing like that I would not grow up to be a professional. Today I can show them it is not just the backswing - it is how you hole putts to make low scores."
He definitely has the long Daly backswing, and every shot he hits certainly stays hit… but perhaps most impressive was his putting. Man can he roll that nugget.
The Thai powered his way round the course, smashing drives and and pulling off approach shots out of deep rough that mere mortals wouldn't even think of taking on. He wore down Karlsson and when he was 3-up with 4 to play the game looked over.
But then on the 15th he hit it into the stream in front of the green. He could have dropped out and attempted to hole his approach shot for a par, but he either mis-counted his shots, or just plain decided he didn't deserve to win the hole, and inexplicably gave the hole to Karlsson and simply marched to the next tee.
Karlsson won the next hole, and then the next, and suddenly they were all square going down the last. Match play at its finest.
Karlsson hoiked his drive left onto an adjacent green, and Aphibarnrat hit another long drive into deep rough down the right. Karlsson dropped off the green and hit a fine approach to 10 feet. Advantage Sweden.
But just when you though Aphibarnrat was down and out, he hit his approach with such crisp contact out of the deep rough, that the ball headed for the pin with laser like accuracy, landed on the front of the green and rolled up to 4 feet. Unbelievable.
Karlsson missed his putt and Aphibarnrat seized his opportunity and holed out, beating his chest in an emotional celebration that showed just how much it meant. This is Aphibarnrat's first win in Europe, but if he can play like this he's sure to win many more times on these shores.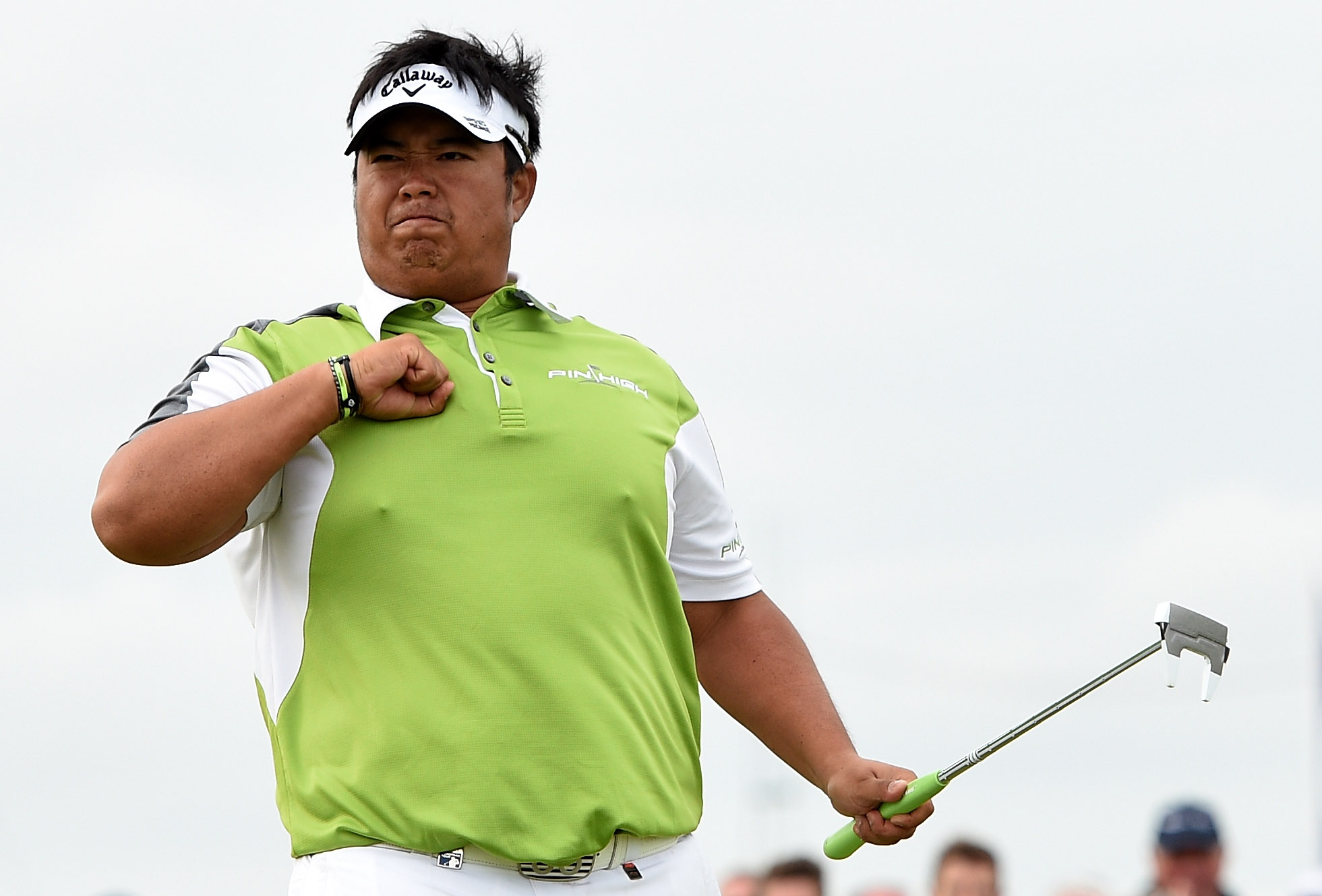 In the 3rd/4th place play-off Englshman Howell defeated Warren by one hole.
Warren and Howell didn't leave the tournament disappointed though, as along with their 3rd & 4th place cheques they both won valuable world ranking points that will probably mean Warren will now play at the Bridgestone Invitational next week, and Howell will travel to the US PGA at Whistling Straights in two weeks time. Thanks to Paul Lawrie and a fine event put on in Aberdeen. I'm looking forward to next year already.
Final Day Results
Semi-finals
Robert Karlsson (Sweden) bt David Howell (England) Second extra hole
Kiradech Aphibarnrat (Thailand) bt Marc Warren (Scotland) 3&2
Final
Kiradech Aphibarnrat bt Robert Karlsson 1 up
3rd/4th place play-off
David Howell bt Marc Warren 1 up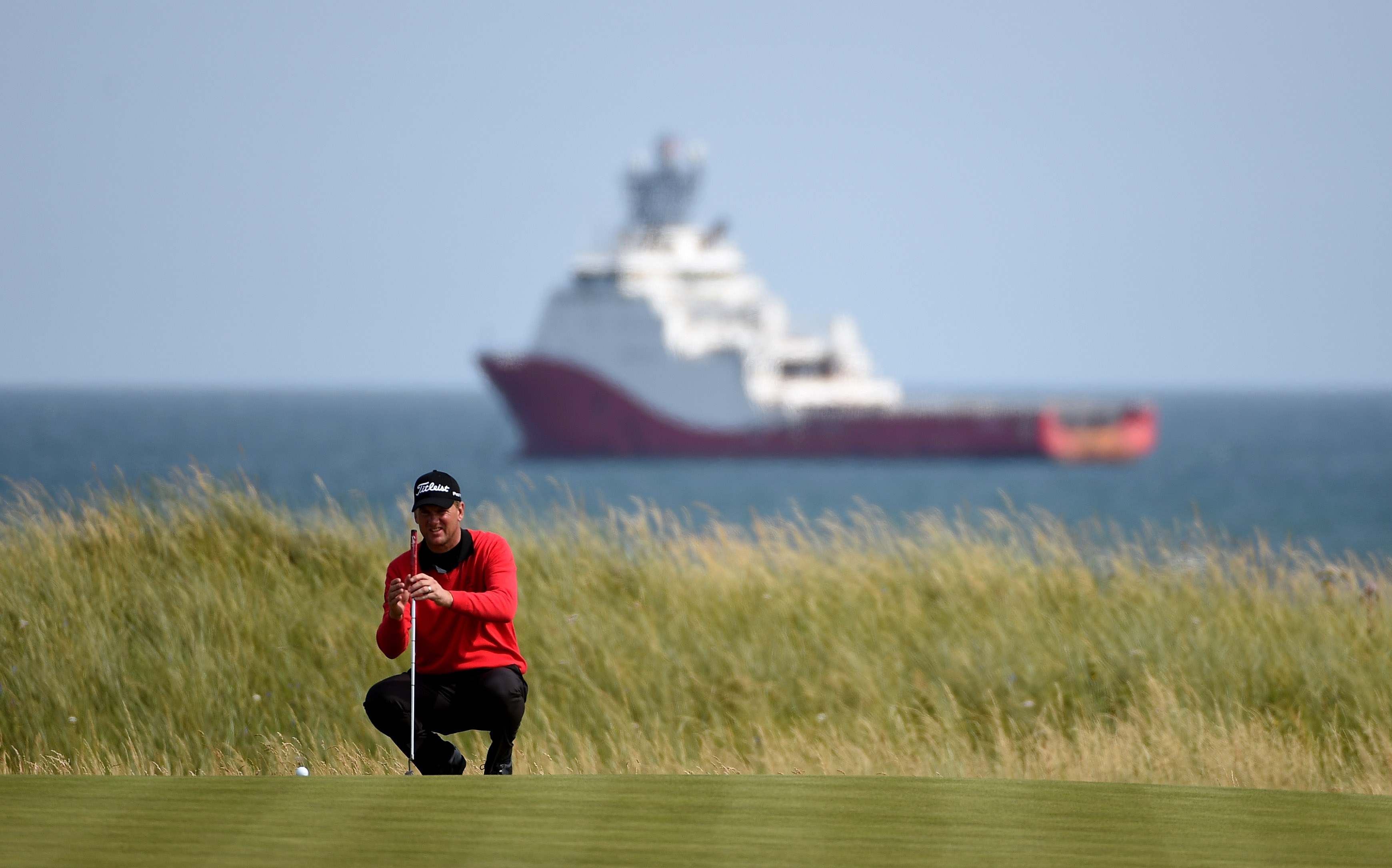 TAGS: Kiradech Aphibarnrat, Saltire Energy Paul Lawrie Match Play, Murcar Links Golf Club, European Tour, 4Sports Entertainment, News, 2015