News
Feb 18th, 2017
Storms cause havoc at Riviera
Genesiusis Open in trouble...
Words: Tim Southwell Photography: Getty Images
Jhonattan Vegas (yes that is how you spell his first name...) joined Sam Sanders at the top of the leaderboard after getting to -7 after 14 holes. But that was as far as it went. For everyone.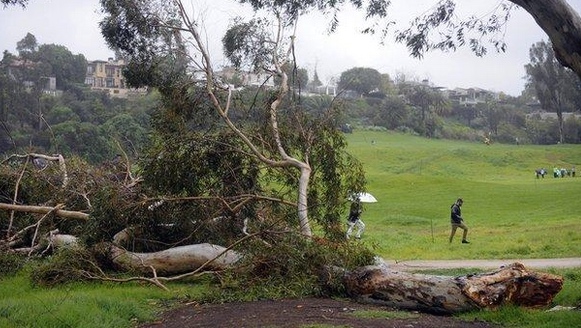 In fact, only 24 players finished their second rounds at the Genesis Open as heavy storms took their toll at Riviera. It all came to a hea when a massive eucalyptus tree came down on the third hole. It was also raining hard so officials took the decision to call it off at 12:18pm.
"I knew I was going to hit a lot of bad shots," said JV (Are you abbreviating his name just because it's difficult to spell?! – Ed) .... "so I had to find a way to get a lot of up-and-downs. Staying patient was the key."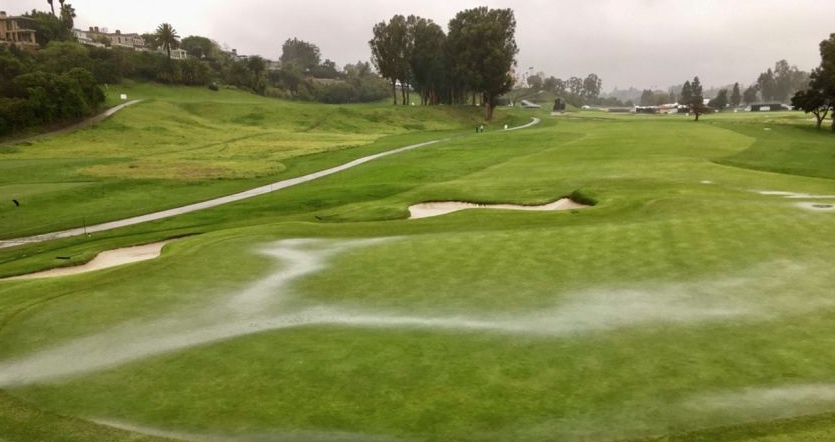 "We could have played a little bit more, but why?" said Mark Russell, PGA TOUR VP of Rules and Competition. "It's going to get nothing but worse as you can see. So my thought and the staff's thought was let's get the spectators and the players out of here and somewhere safe and we'll see what we do tomorrow.
https://www.youtube.com/watch?v=iElvSELGZuc
"We're hoping for the best. Matt Morton and his staff do a great job here at Riviera. They're going to be in here very early. They're expecting high winds tonight and they'll probably have some cleanup to do but if we don't get that five inches of rain that they predicted, hopefully we can play golf in the morning at 7:00."
Riviera has faced rain battles in the past, no more so than in 2005 when Adam Scott was declared the unofficial winner through just 36 holes of play.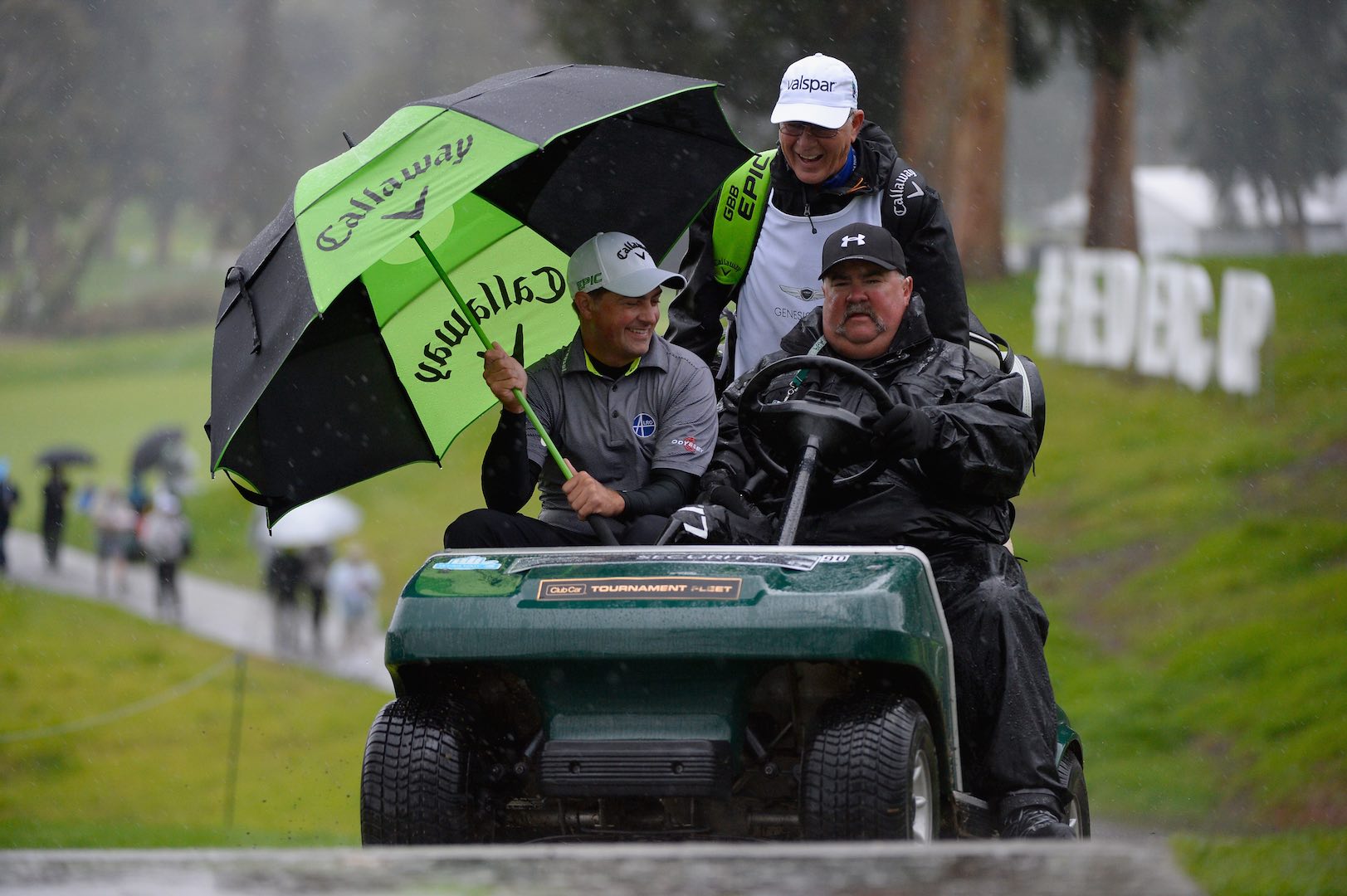 World number six Jordan Spieth also improved by three shots in the 16 holes he managed and was five under alongside second-round clubhouse leader Cameron Percy of Australia.
Vegas backed up his opening 67 with a 4-under front nine in round two, finding the lead alone at 8-under when making the turn. But a mini stumble on the usually makeable par-5 11th saw Vegas drop back into a tie at the top at 7-under where he remained through 14 holes.
With a lot of other players moaning about the conditions, Vegas stayed positive, an attitude he has maintained since winning the RBC Canadian Open last year.

"I would say that (my game is) probably as good as it's ever been. I'm feeling absolute confidence," Vegas said.

"I feel like physically I'm in a good place, mentally I'm in a good place.

"I'm super motivated and really want to play well, and obviously the goal this year is to get into the majors and start competing and try to win one."
Vegas, one of 48 players who had returned early on Friday morning to complete a first round which had been delayed by fog, dropped only one shot in his 14 holes in round two.
TAGS: Players, Jhonattan Vegas, Riviera, News, 2017