News
Feb 4th, 2016
Stewart Cink's Massive Basketball Putt
You won't believe this...
Words: Daniel Owen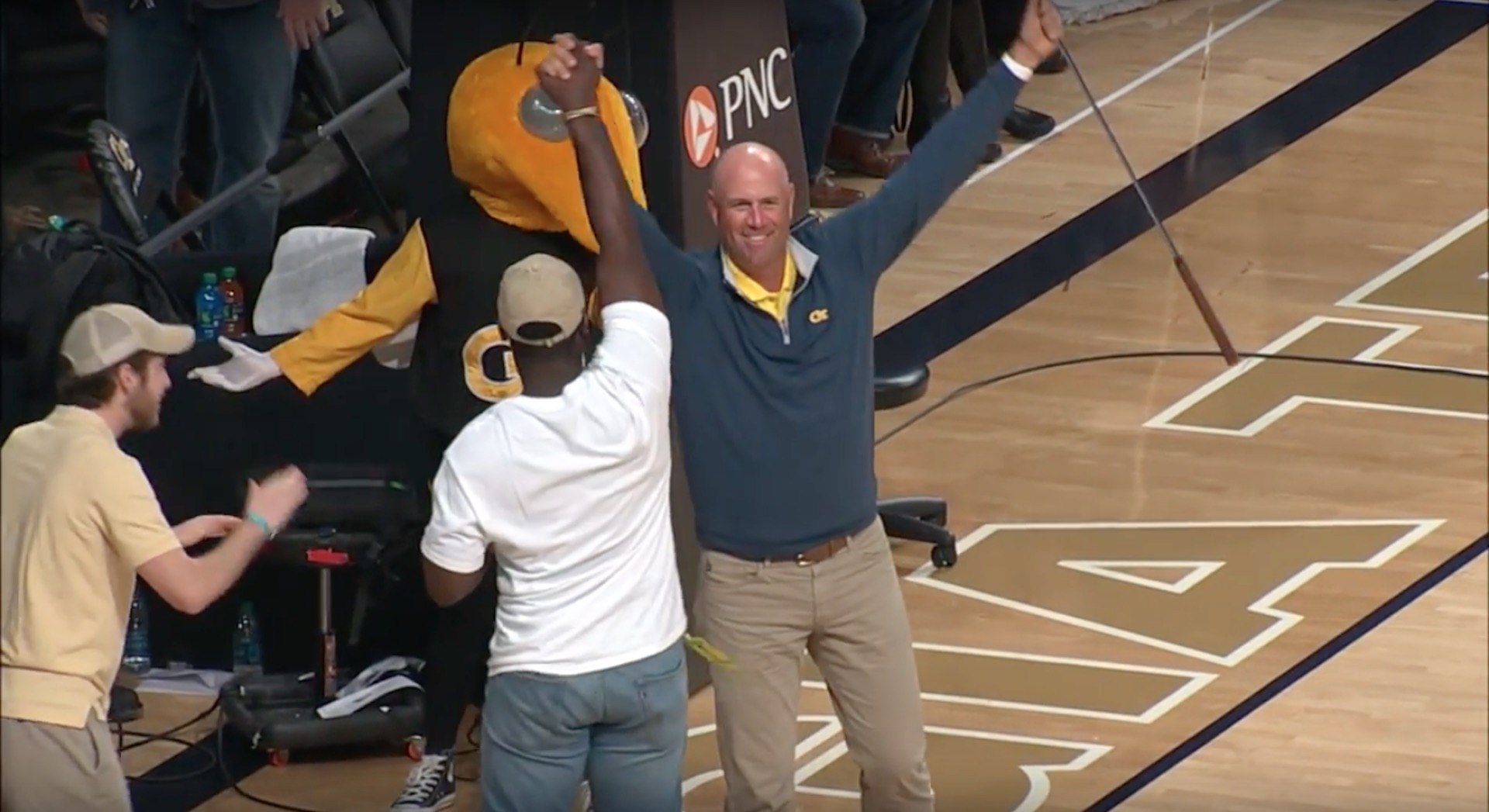 Stewart Cink will always be membered as the man no one wanted to win the Open back in 2009. We're pretty sure even his wife wanted Tom Watson to get the job done that year at Turnberry. While he'll always be the man who ruined what would have been arguably the most legendary major win of all time, Cink went a tiny way to redeeming himself with this ridiculous putt.
You get a real sense of the length of the putt from this angle.
Part of the half time show at his college alma mater, Duke vs Georgia Tech basketball game, a student was given the chance to hole a 94ft putt to win $25,000. They missed. Cink stepped up, and sunk his putt. The crowd get tepidly roused, and no one went home any richer. Other than his son.
Is this the best three-putt ever?