News
May 25th, 2016
Star billing for Niall Horan at Wentworth Pro Am
And here are the other Supergroups
Words: John Dean Photography: Getty Images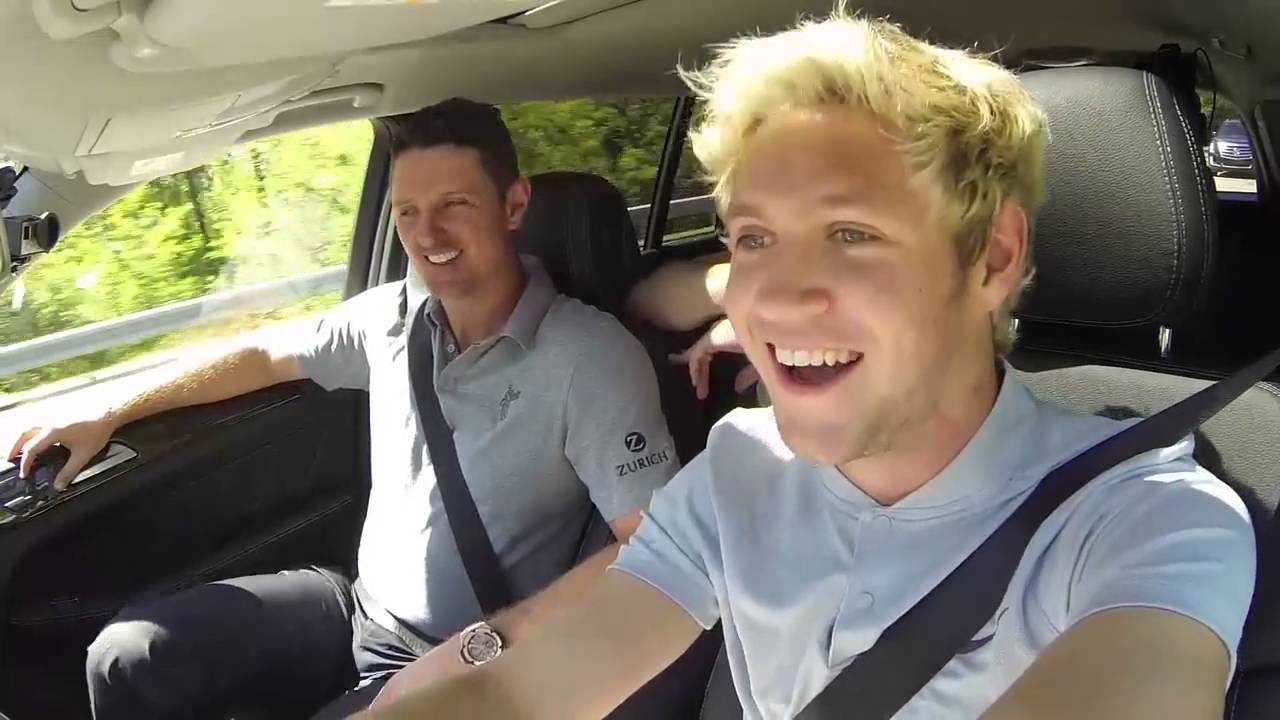 One Direction's Niall Horan will be pulling in the crowds when he returns for the BMW Championship Celebrity Pro-Am, which kicks off today.
His group includes the Belgian Bomber Nicolas Colsaerts, Irish rugby legend Brian O'Driscoll and Peter Swann, the chairman of Scunthorpe United.
It's a bit of a surprise pairing for us, as we know that One Direction isn't exactly Nicki C's cup of tea. His love of dance music is well recorded, so to speak, but we're sure he'll bite his tongue.
TV presenters Dan Walker and Piers Morgan will play with Pier's good mate Kevin Pietersen, and their professional, George Coetzee, will give the group a further South African flavour.
Cricketers taking part include Graeme Swann and Michael Vaughan, playing with Masters Champion Danny Willett, and Sir Ian Botham. Allan Lamb and Shane Warne, are teeing it up with Andy Sullivan. That could be a proper laugh as Andy Sullivan is no shrinking violet either.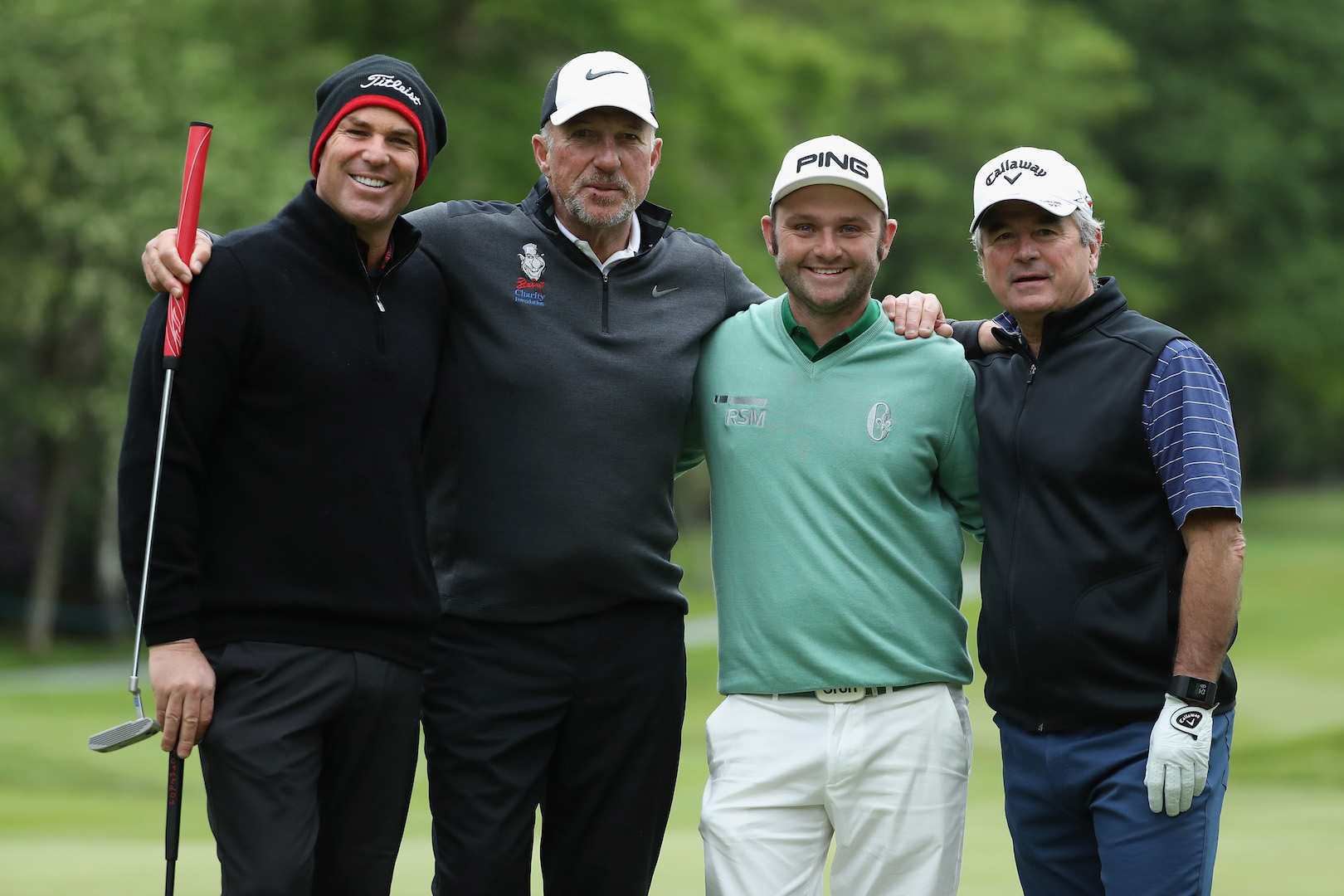 The football community is as ever well represented with Glenn Hoddle, Ruud Hullit and Gianfranco Zola paired with Italian three-time European Tour winner Francesco Molinari for company.
Meanwhile ex-England captain Alan Shearer and former Arsenal striker Ian Wright are teamed up with Lee Westwood and television host Jeremy Kyle. That could lend itself to some strange banter for sure!
Jamie Redknapp, Peter Schmeichel and Paul Scholes, who will join two-time BMW PGA Champion Luke Donald in another footballer super group.
Thomas Bjørn will be playing with former heroes of his beloved Liverpool, Robbie Fowler and Gary McAllister, as well as ex-Southampton man Matt Le Tissier,
Finally Graeme McDowell has a distinctly Irish feel to his group with AJP McCoy, Carl Llewellyn and Mick Fitzgerlad.
This year's Pro-Am will again see the fun rule 'Use Your Pro', which gives amateur players the opportunity to call on their professional to play them out of trouble. Each amateur can use the pro once in the round however they choose, be it a drive, a tough recovery shot or a tricky putt.
This promises to be a fun day out, and a potential killing field for young autograph hunters. I am afraid to say that it's a much stronger field than for the event itself in terms of pulling power…..
Here are the full pairings.
Morning pairings: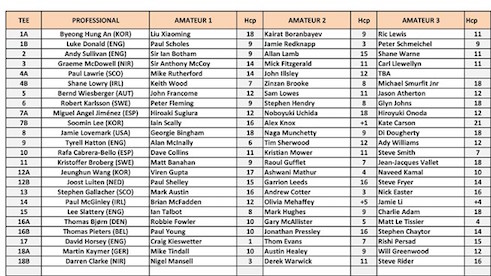 Afternoon pairings: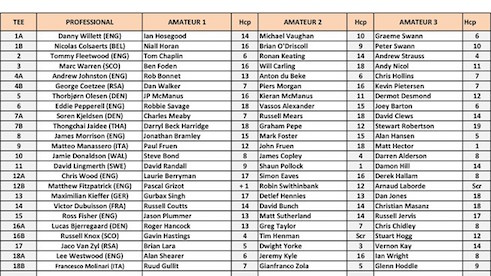 Related:
Here's who to back at the BMW PGA Championship. Click here or on the image below for the GolfSpiv's take on the runners and riders.