News
Oct 26th, 2015
Sports Direct Wins Battle for Direct Golf
Jobs saved but clear win for Mike Ashley
Words: The Brigadier Photography: Getty Images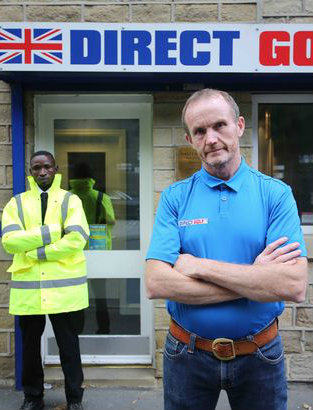 Direct Golf has been taken over by Sports Direct after a fiercely fought battle for control of the business between Direct Golf's John Andrew and Sports Direct's Mike Ashley.
Direct Golf UK and its parent company, Powerhouse Golf, were put into administration on October 16 after the discovery of alleged accounting irregularities, which effectively rendered the business insolvent.
Powerhouse Golf reported a 76% dive in profits and sales slid 13% to £21.4m in the year to the end of September 2014. Administrator Philip Duffy said the group had come under "serious cash flow pressure as a result of significant accounting issues that will require further detailed investigations by the administrators".
It is understood that Direct Golf owes significant sums to HM Revenue & Customs, landlords and suppliers.
Sports Direct took a 25% stake in Powerhouse Golf last year and reputedly invested £2.25 million in the company.
The only upside to this sorry story is that the 162 jobs of Direct Golf's workforce will be saved.
Direct Golf Founder John Andrew speaks on recent events:
"It's gut wrenching and I need time to come to terms with it," said Mr Andrew. "This is a company I started 24 years ago and one I ran without a partner or another shareholder until 12 months ago.
"I'm not to blame for any of this and I've looked back at what's happened and I don't know what else I could have done."
Mr Andrew said the business had been on an "absolute high" and alleged errors in the accounts had come out of the blue.
"Neither me nor the other two directors knew anything about this," he said. "We gave Sports Direct complete 'under the bonnet access' to the business and served a notice of intention of administration.
"I was ready to invest personally to save the business and Sports Direct sent letters of support but never came through."