News
Aug 30th, 2015
So why did Jordan Spieth miss the cut?
Swing? Clubs? Hotel Room?...
Words: Daniel Owen Photography: Getty Images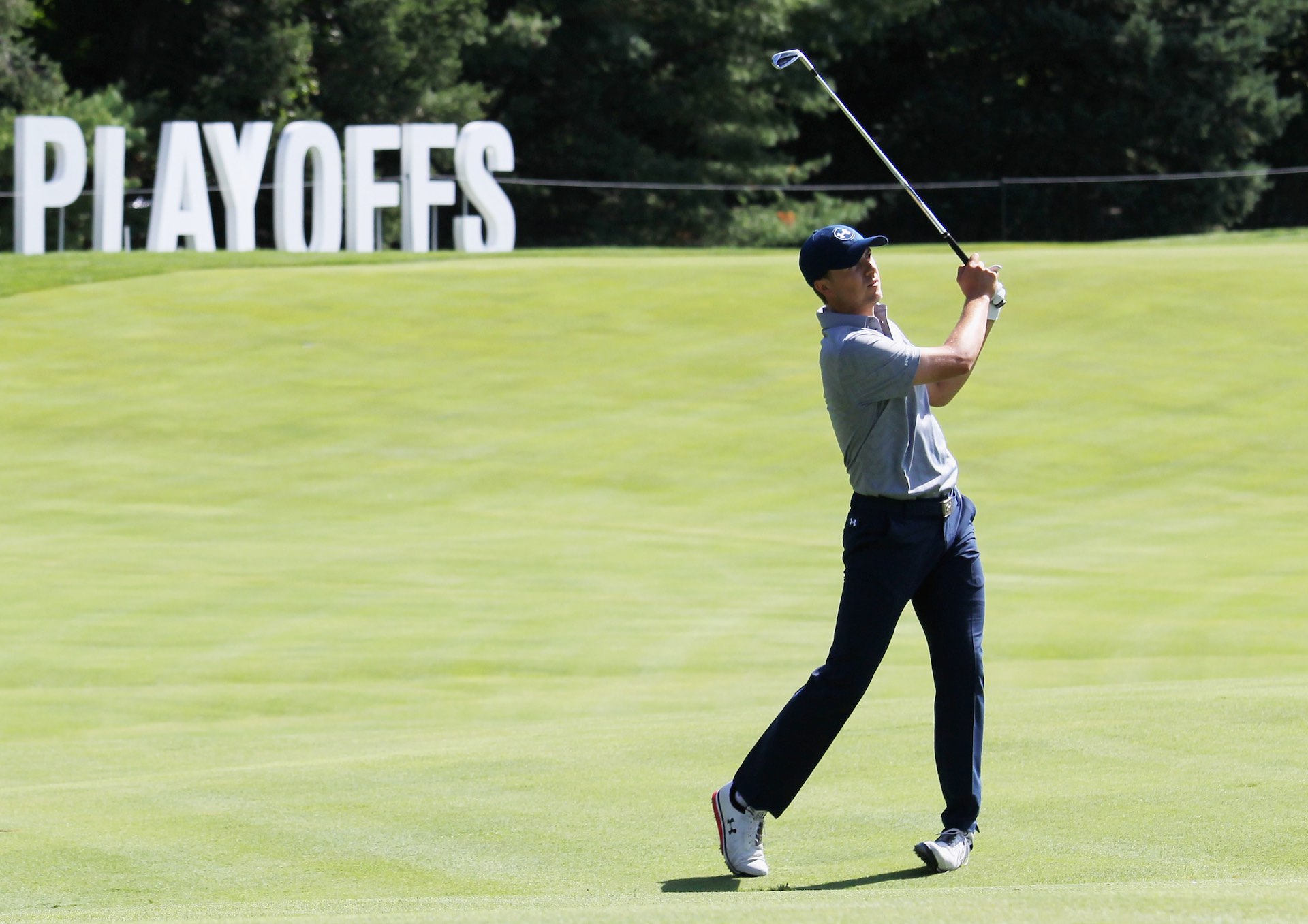 Jordan Spieth missed the cut this week at The Barclays. It happens. We got so used to Tiger Woods being seemingly infallible when he was World Number One that everyone panics that the end of the world is nigh when the official best player in the world misses the cut. A panic that Jordan will never play a good round again. Yet even the best don't play the weekend every tournament.
It wasn't even the first cut Spieth had missed this season, having missed at the Farmers Insurance Open, and the Players Championship, and he didn't make the final 16 at the Matchplay, so there was an early exit that week too. Then look at Rory McIlroy this season. He missed a cut this season in the US, and two in Europe, at the Irish Open he was hosting and the BMW Championship at Wentworth he was defending. These weeks with a little extra pressure, self inflicted or not, and time being taken up by interviews and sponsorships away from the course can take their toll.
Tiger's cut streak was the exception. Between 1998 and 2005 Tiger went 142 tournaments before missing a cut. The likes will never be seen again, it's no slight on Jordan and Rory, but Tiger was that damned good. Numbers two and three on the list were Byron Nelson and Jack Nicklaus. We're talking bona fide legends here, so it's not a slight on Jordan to have the odd bad week.
As well as a little added pressure from being the number one, what else had changed this week? Well interestingly his golf clubs. Spieth was using the new Titliest AP2 716 irons this week. Still being tested out on tour, these will probably hit retail before the end of the year and are an incremental improvement over his previous AP2 714 irons. While other players have made the switch, Spieth wasn't expected to make the change until after the Presidents Cup. In fairness if you had played golf like Jordan this year would you want to change clubs?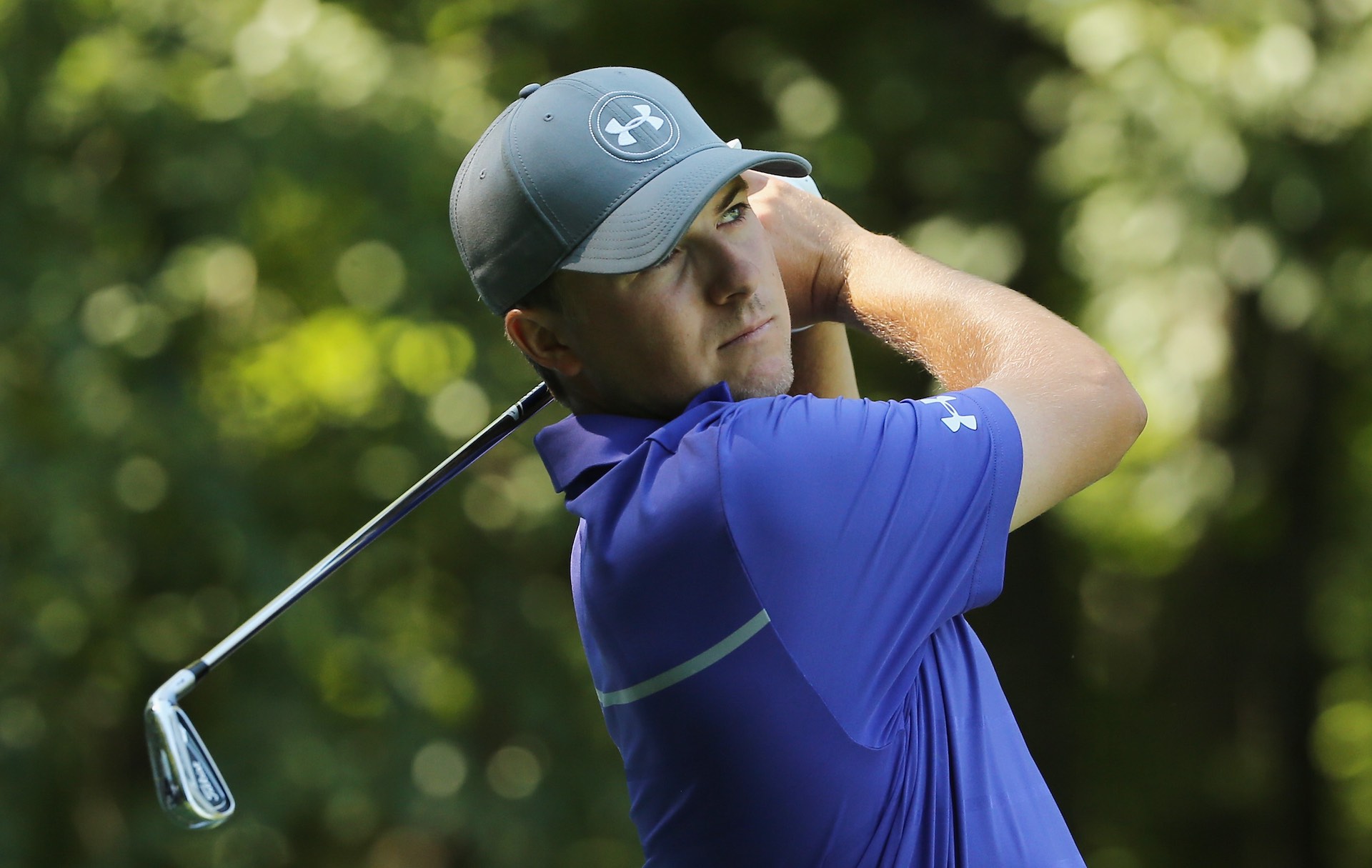 Despite this there are rumblings of it being weird timing, and it's the set of club's fault but we don't buy it. Spieth will have changed his clubs 100's of times over the years, from drivers, to woods, to irons. His set has evolved over time. However you look at it, this wasn't a sea change, his new irons are very similar to his old ones, maybe a little easier to hit. It wasn't like Rory's switch to Nike, a total bag change, and a switch that once he was bedded in, helped him to win two more majors we might add. Jordan was wearing new shoes from Under Armour this week as well, but no one's blaming those for his bad week.
Then there is the argument that he doesn't hit the ball far enough and is trying to catch up with the bombers. He was up to 60 yards behind Jason Day at times at the PGA. Is he trying to hit the ball further? In an interview at the PGA Championship, Spieth noted that he works on his distance and has "gotten a little bit longer each year." He also admitted he is a bit envious of the bombers, noting that players like Rory McIlroy and Dustin Johnson "are playing a different golf course. I certainly envy that." Is he trying to make changes to his swing his body can't cash? Again we don't think so. His putting is that good, that he just doesn't need to hit it as far as the others.
Jordan if you ask us, you need to put your feet up, watch a couple of films and have a laugh with your mates. You've had a bad week, but that's all it is. A blip. Get back out there all chillaxed and start draining those putts. For all we know he had an argument with his girlfriend this week, or a dodgy mattress in his hotel room. It's such a fine line that the littlest thing can make a difference...
And there's one final theory no ones talked about. With Rory taking this first week off, maybe Jordan just wanted to make it interesting and put them on a level playing field for the rest of the FedExCup…
Check out the latest Gear Gossip here...