News
Feb 13th, 2016
SkyCaddie launch their LINX GT watch
Prepare to take on a rather taxing information overload
Words: The Brigadier Photography: SkyCaddie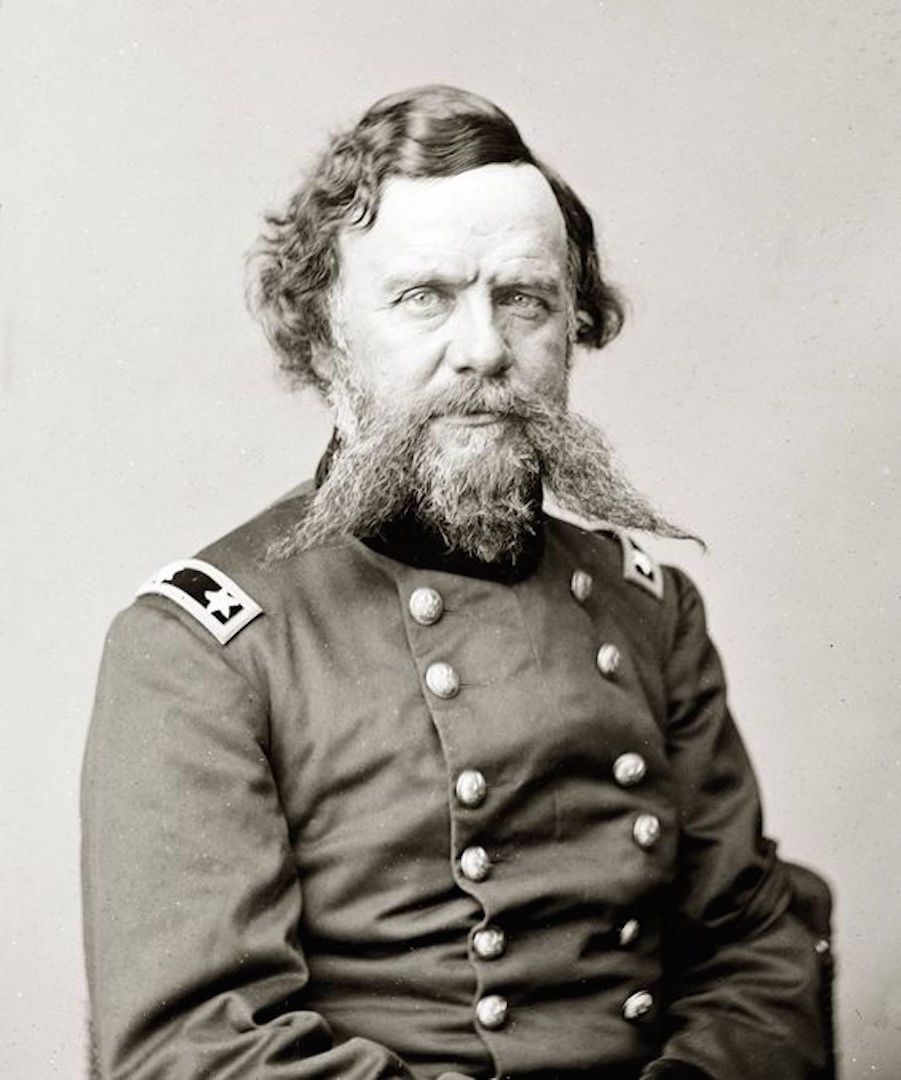 SkyCaddie have launched its new GPS watch, the SkyCaddie LINX GT. So what's it all about, and why is it different? We look under the bonnet.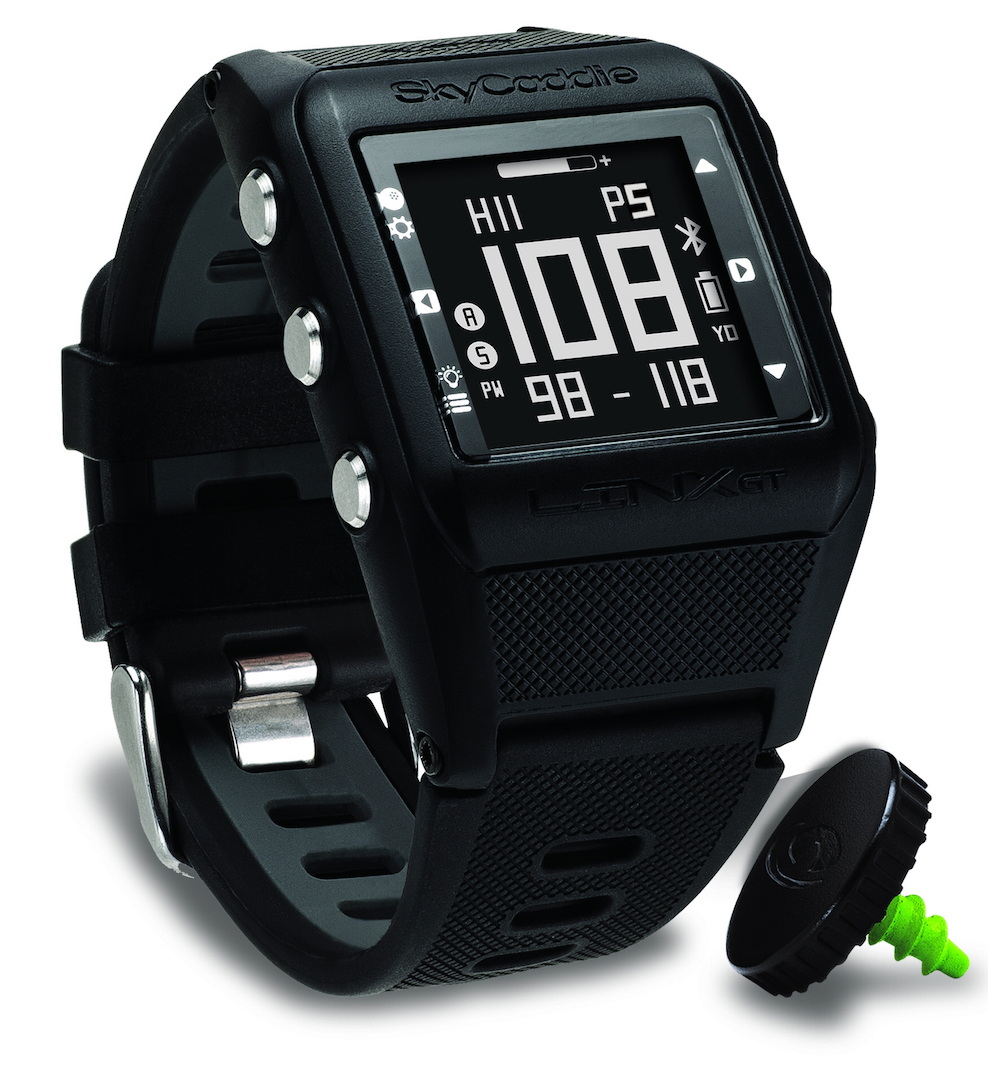 Before I begin, I should alert the reader to the fact that when it comes to technology, I am certanly no Thomas Edison. For the phillistine riff raff out there, Edison (or Tommy as I used to call him – he hated that!) invented the light bulb amongst other things.
So forgive me if I come across somewhat frosty when confronted by complicated information when attempting to decipher what makes this good looking engine so top notch...
The SkyCaddie LINX GT claims to be 'the world's most powerful wrist-mounted golf information system, with an amazing 3-in-1 features set.' Woozers. So it's a watch! I get that. So let's have a bit less of the 'wrist-mounted' for a start.
First and foremost what you get with this watch, sorry wrist-mounted something or other – is access to SkyCaddie's TrueGround Course maps. This has always been SkyCaddie's big point of difference, in that the 35,000 courses that they hold in their database are properly mapped on foot by their trained golf course mappers, who use professional surveying equipment. We get that.
So the SkyCaddie LINX GT will give you distances from wherever your ball lies to the Front, Centre and Back of every green in their database. Nice.
It also pairs wirelessly with the SkyCaddie Mobile GPS App to provide expanded views on your phone. So you need a watch and a phone? We still have massive gaps in proper Wi-Fi coverage at St George's Hill GC, so I'm feeling a bit over-teched at the moment. Do we want a phone or a watch? Having both running in parallel feels well too geeky to those of us bought up in 0.0 (You mean the early 1800s?! – Ed), but trying to migrate to 3.58.
There are a raft of other features, but I fear I am in over my head so I shall just let the press release do the talking. I''m off for a glass of Château Lafite 1787 and a lie down. Distance measuring fanatics, read on....
'SkyCaddie's new GameTracker technology makes shot-tracking easy. The golfer attaches SmartTags to each club in their bag and 'tags' a club to their SkyCaddie LINX GT watch before taking a shot. The golfer can then see the club, location and distance of each shot overlaid on the SkyCaddie Mobile GPS App's Interactive HoleVue™ screen. (Cripes!).
SkyCaddie LINX GT also offers an AutoSwing option, which detects when and where you swing so you never miss a shot even if you forget to tag.
With the SkyCaddie LINX GT, each captured shot is synchronised automatically in real time with the SkyGolf 360 Cloud, avoiding the need to connect to a computer after the round. This means that the data from your round of golf is immediately available for sharing with friends, family or your golf professional either in real time, or straight after the round.
"The SkyCaddie LINX GT is golf's first rangefinder and shot tracking watch with a synchronised mobile app, giving you a powerful system to help play your best," said Jacqui Surman, SkyCaddie's Senior Vice-President, International Sales & Marketing, speaking from the company's USA headquarters.
"SkyCaddie LINX GT users can discover how far they hit every club in the bag in real-world situations – as opposed to on the range, when the pressure is off. And they can also rely, of course, on golf's most accurate GPS data combined with golf's most vivid rangefinder GPS app, to give them distances and views they can trust 100%."
By tagging each shot using SkyCaddie Gametracker technology, available in the LINX GT, golfers can capture the club used, the distance hit and the exact location of each shot during the round.
During play golfers can also quickly review their shots in real time, and get critical distance information via the SkyCaddie Mobile GPS App, all while their data is automatically uploaded to their personal information centre in the SkyGolf 360 Cloud.
"The SkyGolf 360 Cloud is incredibly useful for recreational golfers with its game-changing technology providing unmatched performance analysis while allowing anyone to follow you as you play a round of golf," added Surman. "It is at the centre of all our SkyCaddie e-golf products and it allows you to gain insight to help identify your game's strengths and weaknesses using post-round game analysis tools."
The SkyCaddie LINX GT watch and the SkyCaddie Mobile GPS both automatically advance around the course as you do with Intelligent Automation.
The SkyCaddie LINX GT's Truepoint GPS engine replaces your smartphone's location services to provide distances you can trust while conserving your phone's battery.
In the UK the basic SkyCaddie LINX GT package costs £229.95 including the LINX GT GPS watch, offering dynamic Front-Middle-Back distances and quarterly golf course map updates, plus a single SmartTag enabling golfers to try the GameTracker technology, plus a free 12-month SkyCaddie Mobile Premium subscription which unlocks the advanced features of the SkyCaddie Mobile GPS App, enables synchronisation and expanded views between Linx GT and your mobile phone, and also grants access to the full online suite of SkyGolf 360 personal user tools.
A full set of SkyCaddie Gametracker SmartTags can be bought separately for £59.95, or golfers can save money by electing to buy the SkyCaddie LINX GT Gametracker Edition with Tags for £269.95, which includes everything in the cheaper LINX GT package plus enough Smart Tags for every club in the bag, plus an attractive metal Divot Tool which contains a further user-definable SmartTag, which can be used as a spare or to tag penalty shots, for example.
Advanced exclusive SkyCaddie features such as IntelliGreen™, which displays the true shape of the green from your angle of approach and enables pin-targeting allowing you to move the cursor location for a precise distance to any location on the green, and TrueGround™ Target List, which enables you to quickly find precise distances to up to 40 hazards, bunkers, carries, ditches and lakes, end-of-fairway and layups per hole, are also available to SkyCaddie LINX GT owners on payment of an annual Linx Pro upgrade subscription.
Your SkyCaddie LINX GT also displays smartphone notifications showing inbound calls with caller ID, voicemail notification, text messages and email alerts.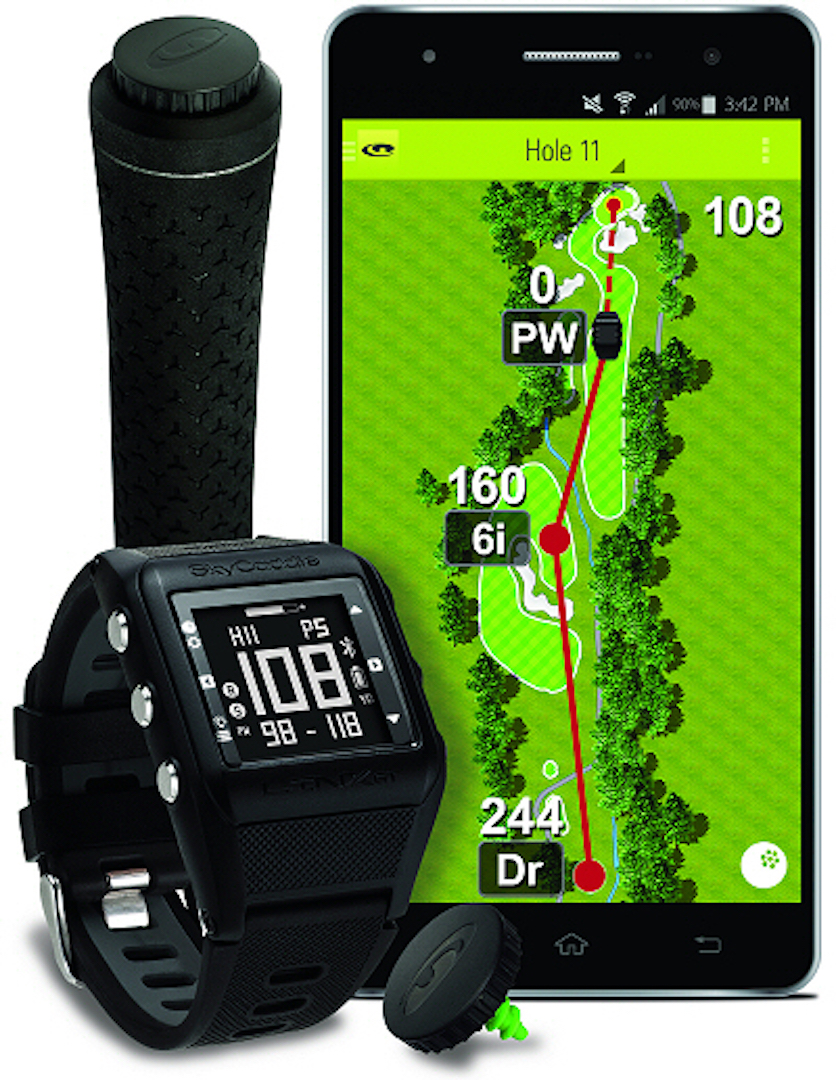 In addition to time and golf, fitness features included in the SkyCaddie LINX GT also make it a fully-functional multi-sport watch. A multi-sport odometer tracks distance, pace and speed whether you are golfing, walking, running or cycling. Set a fitness goal and the SkyCaddie LINX GT will track your number of steps, calories burned and distance walked against your goal.'
Phew. That Chateau Lafite and a quick lie down has done me good. I will resurface shortly. I will bid you you good day, sir. Or iindeed, madam.
If you need a hose down after all this information, then we would suggest you click on here, and enjoy some time out with McKenna Pautsch. I must admit this filly has tempted me to come out of retirement....