News
Aug 3rd, 2016
Ryder Cup goes on US Tour
As build up to Hazeltine
Words: James Greenwood Photography: Getty Images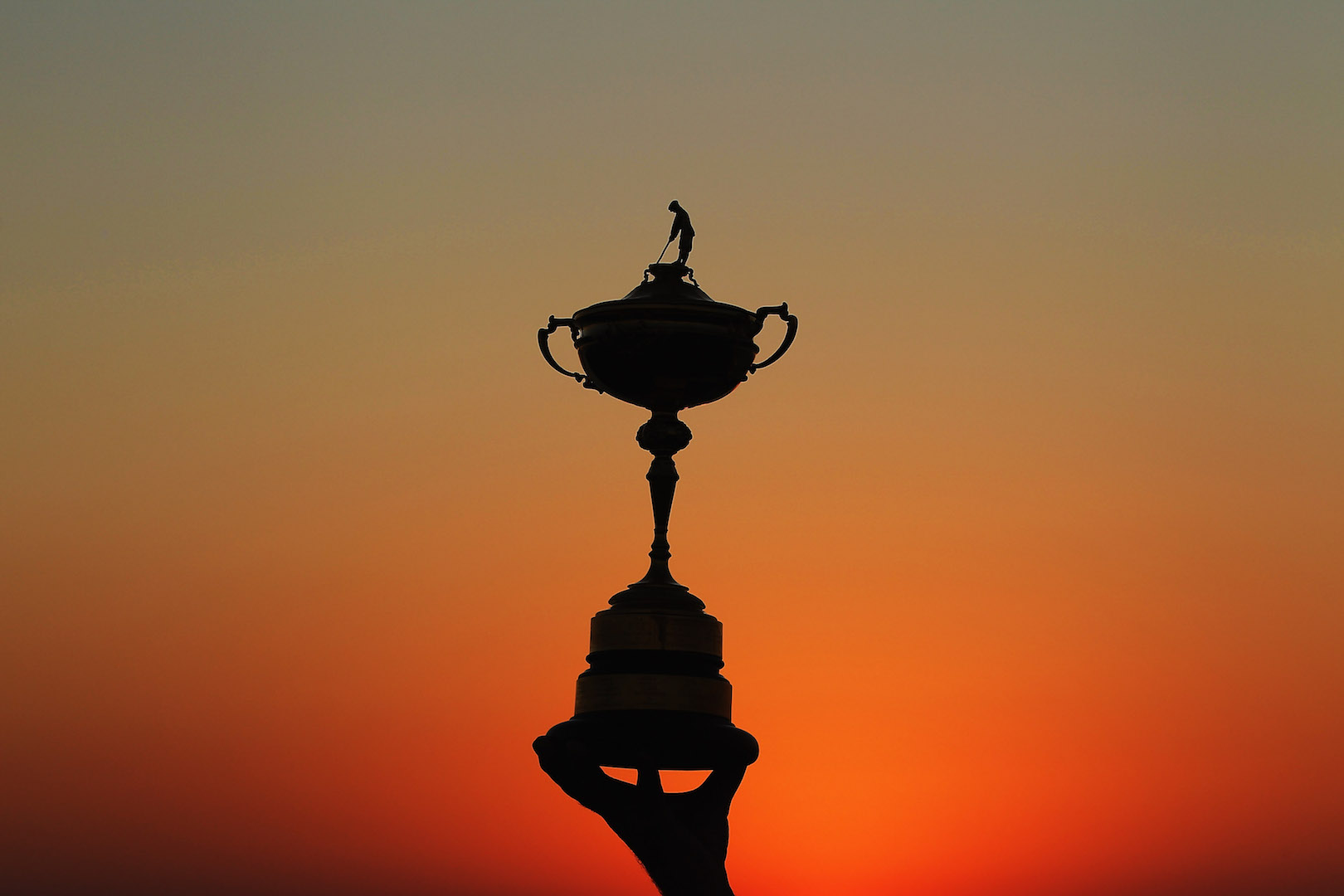 The PGA of America has announced plans for the first U.S. Ryder Cup Trophy Tour, to build support and excitement for the United States Ryder Cup Team and the spirit of the Ryder Cup.
The month-long tour, a part of the "We Are 13" fan-engagement initiative to connect, energize and educate fans on the Ryder Cup, starts on Aug. 29 and concludes Sept. 23, four days before the biennial tradition of golf's pre-eminent event begins at Hazeltine National Golf Club in Minnesota.
"We Are 13" refers to American golf fans across the country who will support the team like the 13th contestant on the 12-player squad.
The trophy will travel 5,000 miles and make 12 stops in 10 cities. Ryder Cup participants, including current U.S. Team Captain Davis Love III, past Captains Ben Crenshaw, Paul Azinger, Corey Pavin and Tom Lehman, as well as PGA of America ambassadors, will be on tour, at different locations.
"The Ryder Cup Trophy Tour will allow fans all over the country to feel like they are a part of the U.S. Ryder Cup Team, take pride in their team, and connect with all that the Ryder Cup represents," said PGA President Derek Sprague.
"For nearly 90 years, the Ryder Cup has fostered a rousing spirit of international competition and respect that could be at an all-time high this year."
While on its tour, the Ryder Cup Trophy will make appearances at several high-profile sporting events and legendary stadiums, such as college football's Notre Dame vs. Texas game (Darrell K Royal-Texas Memorial Stadium in Austin, Texas); Michigan State vs. Notre Dame (Notre Dame Stadium in Indiana); UNLV vs. UCLA (The Rose Bowl Stadium in Pasadena, California); and Ole Miss vs. Florida State (Camping World Stadium in Orlando, Florida).
In addition, the Trophy Tour will make stops at two Major League Baseball games: the Detroit Tigers vs. Minnesota Twins (Target Field in Minneapolis) and the Milwaukee Brewers vs. Chicago Cubs (Wrigley Field).
The tour will also stop at golf facilities, including Whistling Straits at Destination Kohler, site of the 2020 Ryder Cup, and at an event with PGA Junior League Golf at Cog Hill Country Club near Chicago, where members of the public, as well as PGA Junior League Golf participants will interact with the Ryder Cup Trophy.
Fans will be invited to participate in a variety of activities on the tour, such as posing for photos with the prestigious Ryder Cup trophy, in order to share their memories on social media platforms, as well as take home pictures as souvenirs; showcasing their putting skills in the Mini Golf Hole-In-One Challenge on a replica of Hazeltine National's Hole No. 7; and testing their Ryder Cup knowledge with trivia games.
Related:
Click here or on the image below for the pairing and tee times for the Paul Lawrie Matchplay and it's bearing on Ryder Cup selection