News
Oct 26th, 2015
Rule Changes for 2016 from USGA and R&A
And it's not just about anchoring.
Words: The Brigadier Photography: Getty Images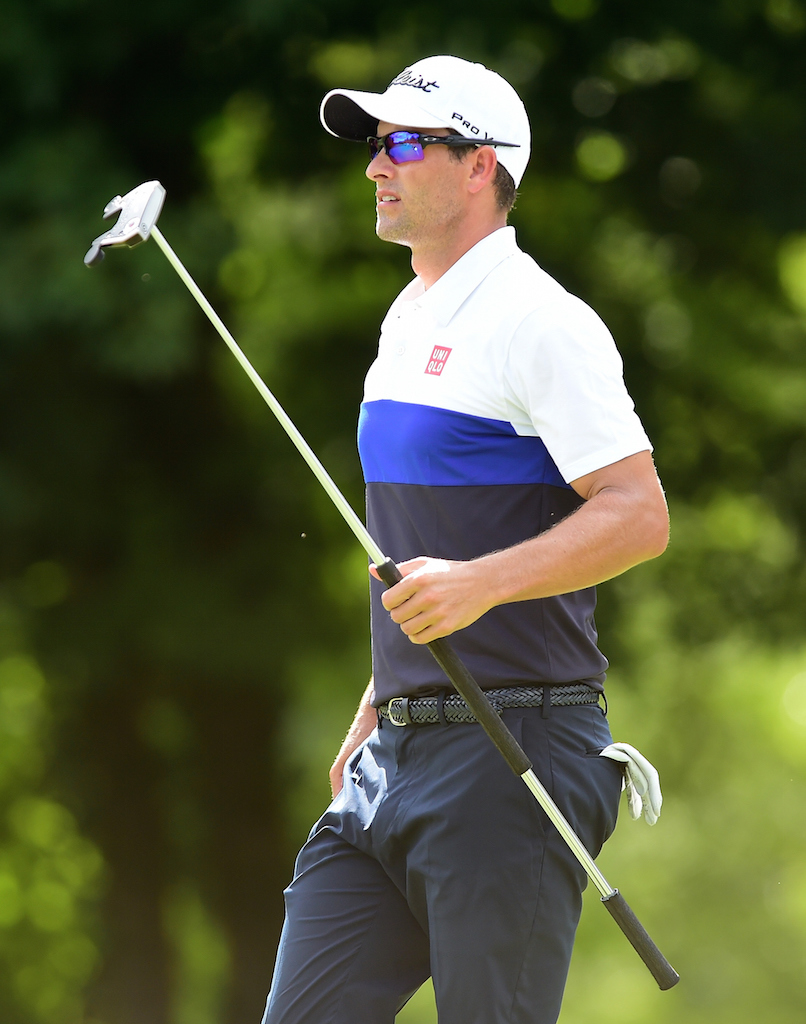 The USGA and R&A have announced four changes to the Rules of Golf, including the much-anticipated ban on the anchored stroke. This is what they have come up with.
Withdrawal of Rule on Ball Moving After Address (Rule 18-2b):
Rule 18-2b (Ball at Rest Moved by Player, Partner, Caddie or Equipment) has been withdrawn.
This means that if a ball at rest moves after the player addresses it, the player is no longer automatically deemed to have caused the ball to move. A one-stroke penalty under Rule 18-2 will be applied only when the facts show that the player has caused the ball to move.
We think this is fair and necessary change, which was driven by Justin Rose being penalized under this rule in 2014. The penalty was later revoked when it was found that Rose was not at fault, but this is still a necessary piece of housekeeping, which is long overdue.
Limited Exception to Disqualification Penalty for Submission of Incorrect Score Card (Rule 6-6d):
A limited new exception has been introduced to Rule 6-6d (Wrong Score for Hole). A player is not disqualified for returning a lower score for a hole than actually taken, when the incorrect score is a result of failing to include penalty strokes that the player did not know were incurred before returning the score card.
Instead, the player incurs the penalty under the Rule that was breached and must add an additional penalty of two strokes for the scorecard error. In all other cases in which a player returns a score for any hole lower than actually taken, the penalty will continue to be disqualification.
A two-stroke penalty will be given if a player fails to sign for the correct score on a hole where a penalty was assessed without the player's knowledge, which again seems a fair and sensible update.
Modification of Penalty for a Single Impermissible Use of Artificial Devices or Equipment (Rule 14-3):
The penalty for a player's first breach during the round of Rule 14-3 (Artificial Devices, Unusual Equipment and Abnormal Use of Equipment) has been reduced from disqualification to loss of hole in match play or two strokes in stroke play. The penalty for any subsequent breach of Rule 14-3 will continue to be disqualification.
This rule weakens the penalty for use of gadgets like rangefinders or other distance measuring devices, particularly on first offense. We don't quite get this one, but it may be more targeted at the Amateur game rather than the professional game would be our take on it.
Prohibition on Anchoring the Club While Making a Stroke (Rule 14-1b):
As announced in May 2013, new Rule 14-1b (Anchoring the Club) prohibits anchoring the club during the stroke, either "directly" or by use of an "anchor point".
The penalty is loss of hole in match play or two strokes in stroke play. The ban on anchored putting comes into effect on January 1st, 2016.
TAGS: Withdrawal Of Rule On Ball Moving After Address Rule 18-2b, Limited Exception To Disqualification Penalty For Submission Of Incorrect Score Card Rule 6-6d, News, 2015, R&A, 2016, Anchoring Ban, USGA