News
May 20th, 2016
Royal Dornoch in a gale
But it's still very heaven
Words: John Dean Photography: Getty Images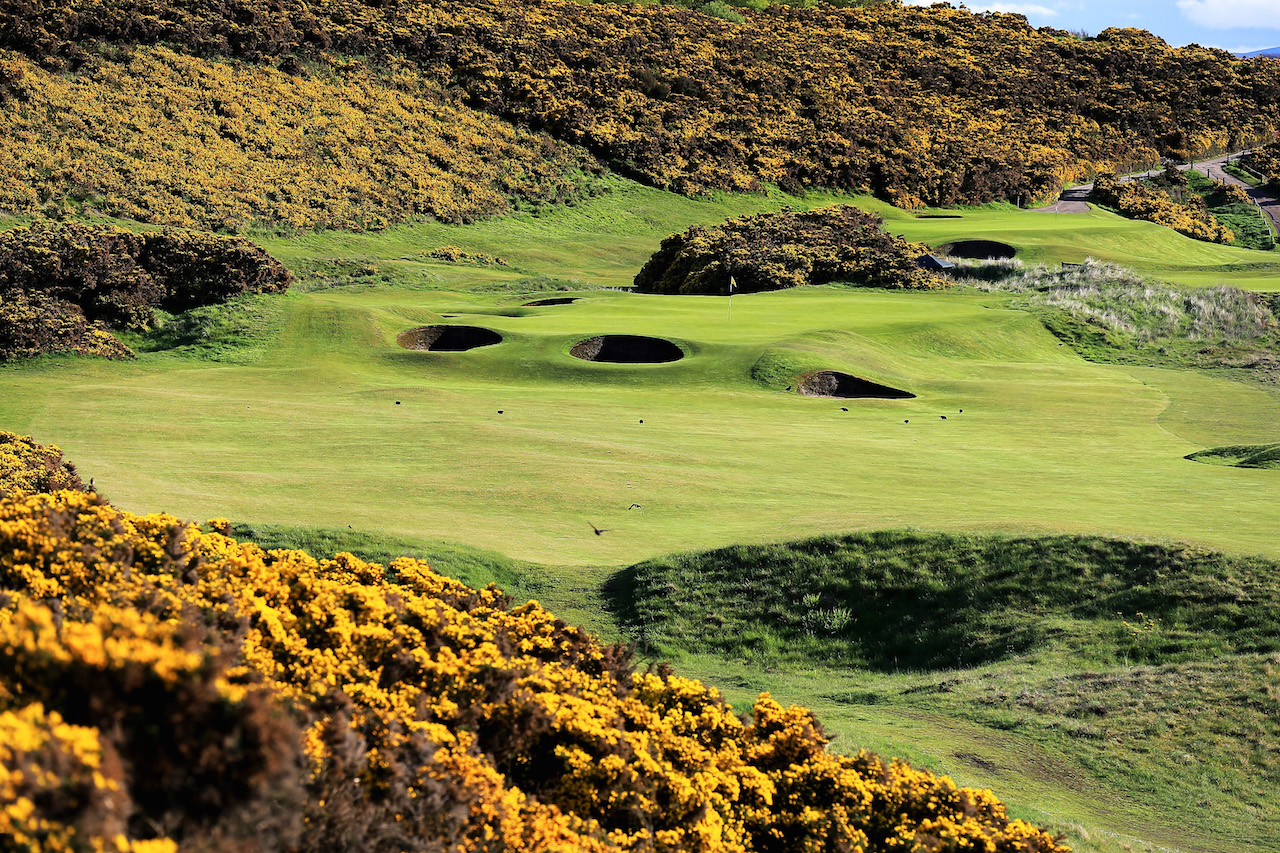 Royal Dornoch has been in my imagination for a long, long time. I used to take the sleeper up from Kings Cross to stay with friends in a lodge further up the coast from Inverness.
The Caledonian Sleeper has to be my favourite way of travel. You rock up at Kings Cross for the 9.15pm and make straight for the buffet car. A glass or two of red wine, and maybe a whisky chaser to get you in the mood, and then you hit the sack. Everyone's relaxed and looking forwards to getting out of the Big Smoke. There's always a festive feeling.
And when you awake, you are in the middle of Rannoch Moor, trundling at 40 miles an hour into Inverness. It's very heaven.
I'd spend my time there playing Brora and Golspie, two wonderful links courses, which are an hour's drive up from Inverness. I knew that Royal Dornoch was on my doorstep, but I didn't feel right about playing it. Its reputation was such that a fozzler like me really shouldn't be there. I was simply not worthy.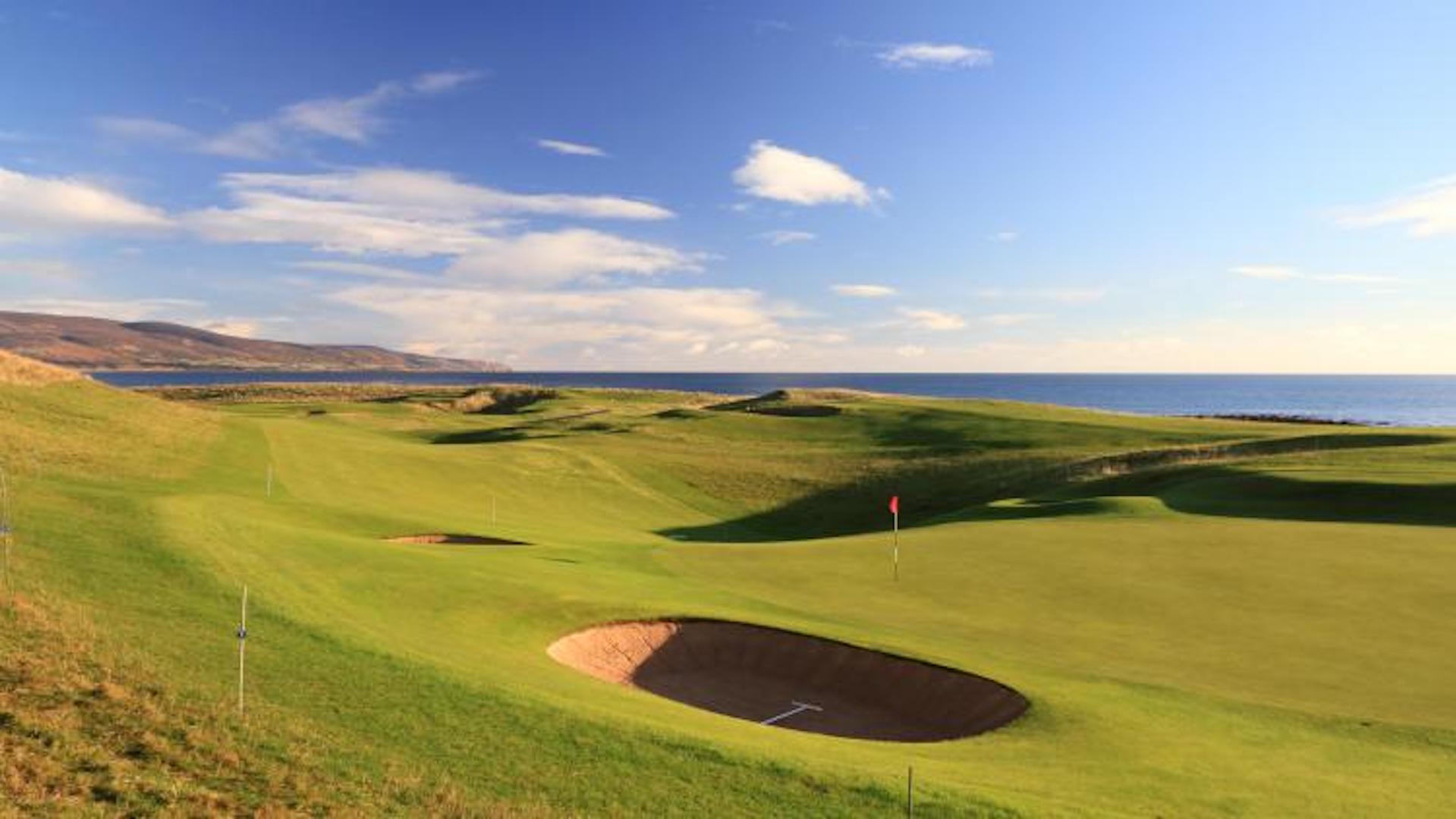 So when the call came from our friends at Glenmorangie that they would like to invite me up to play Royal Dornoch, I did not need to be asked twice: Dornoch and single malt whisky? I'll get my coat!
This time my journey was not by the Caledonian Sleeper, but EasyJet out of Luton Airport. Did I care? Not a bit. It's an early flight of one and a quarter hours, a bit of a drive at the other end with stunning views of Cromarty Firth, and then you're ready to tee it up at Royal Dornoch.
Well, not quite ready, as first we had to try out a Glenmorangie Orange cocktail. I could get used to this very, very easily.
I am paired out with Alasdair, who is the vice-captain at Royal Troon, host to this year's The Open Championship. Gulp; my foozling ways will surely be found out. It's blowing an absolute gale out there, with the winds gusting to 40 miles an hour, but I'm here – teeing it up at Royal Dornoch as the course celebrates 400 years of golf on this hallowed ground.
The first, aptly titled 'First', is a little par 4 of 302 yards. There's a massive bank of brilliant yellow gorse to the right, and I'm not going there. I avoid this hazard, but a bit of short game hell later and I'm out of the hole.
As I struggle with the wind, the penny has still not really dropped that it is behind us for the first eight holes. These holes follow a ridge, and hug a huge stadium-like bank of gorse in full bloom.
One of my fears about playing Royal Dornoch was that the gorse would overwhelm me, and I would lose every ball in my possession to it. But this was not to be the case.
The gorse, by and large, is not penal. It's rather a beautiful natural accompanist to this amazing golf course. The fairways are generous; you're not being faced with a punishment beating. Well, not until you make the turn and have to take on the full force of the wind. Then you're in for proper shock. at least on a day like this.
At the ninth our two groups join up to play as a cheeky five ball, and enjoy the experience as a single group.
Our leader is now David Cannon, the legendary Getty golf photographer who has shot everyone in golf, and who is Glenmorangie's ambassador. He is originally a Leicester man, and has spent the previous night celebrating Leicester's Premiership victory in a local hostelry. But the wind soon clears his head, as he leads us onwards into the gale.
The course is deserted as the members wait it out for gentler weather. But we battle on, loving the challenge, even though the course is very much getting the better of us.
I have to confess a couple of holes were more walked than played, but I was still loving the remote beauty of this stunning golf course, and the views as the next eight holes follow the curved bay of Dornoch Firth and its sandy beaches.
Old Tom Morris was responsible for extending the original nine-hole layout to 18 holes in 1886, and it was he that introduced the plateau greens, which are the hallmark of the course. They're effectively inverted saucers. So be sure that you pack your short game, or quickly adapt it to hit little 7 irons in. The Texas Wedge is also an option I leaned on heavily.
The 'new' holes on the course were the work of George Duncan, influenced by the then Head Green keeper, Robbie Grant. They were built in the late 1940's, and form the 6th to the 11th loop, but are totally faithful to the original ideas introduced by Old Tom Morris himself. It's rather wierd to think that Royal Dornoch was only effectively completed after the second World War, as the place feels as if it was completed in one single go.
There's a truly great finish at Royal Dornoch. The 16th turns away from the beach, and is a brute. Known as 'High Hole' this is all uphill, and now you're battling with a crosswind.
You're then faced with the magnificent 17th 'Valley', which is all downhill. There's gorse trouble on the right, and the members try and keep it on the upper bank, rather than crack it down onto the lower level. Follow the marker on the left, and you will be in good shape.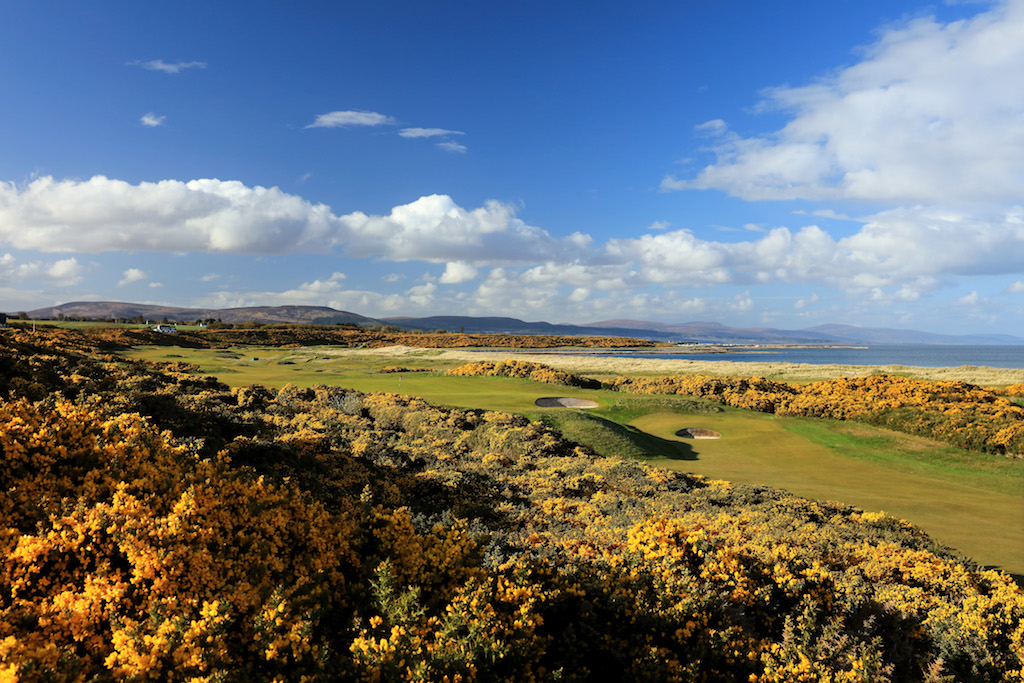 The final hole is titled 'Glenmorangie' in honour of the distillery, which is just down the road. A 446-yard par four, we play it into the wind as a par 5. It's not going to give us anything today, but we take it on the chin, as we know there is a wee dram awaiting us in the clubhouse, which will be very gratefully received. 
Related:
Click here or on the image below to read all about Castle Stuart as it prepares to host the Scottish Open for the fourth time.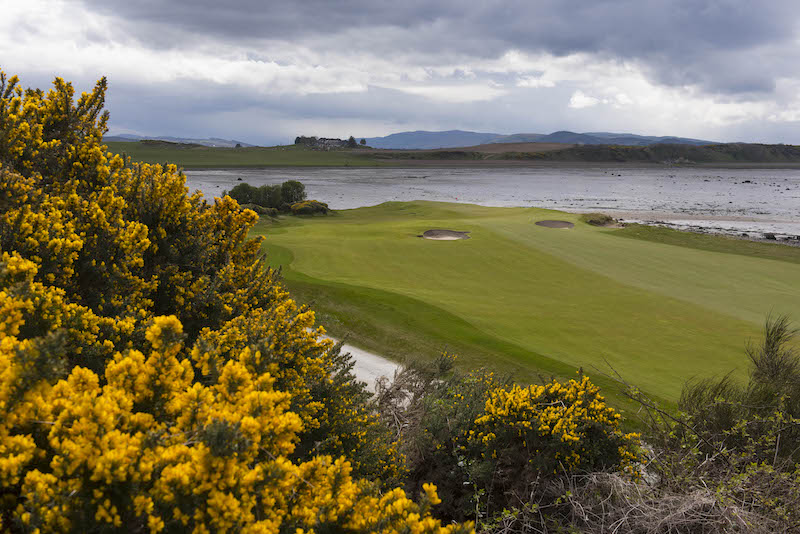 TAGS: The Open, Royal Troon, Castle Stuart, Glenmorangie, News, 2016