News
Dec 20th, 2015
Rory wins Golf Writers Trophy
Narrow victory over Walker Cup Team
Words: The Brigadier Photography: Getty Images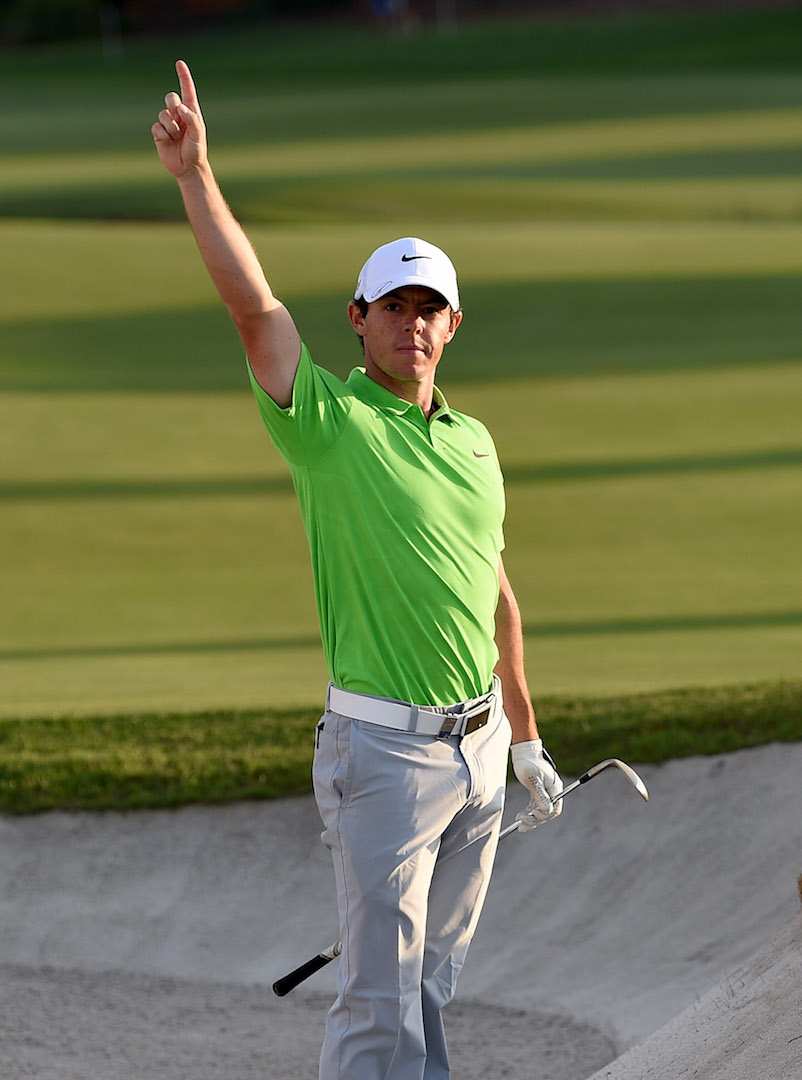 Rory McIlroy has won the Association of Golf Writers trophy, joining Seve Ballesteros and Lee Westwood as the only golfers in the long history of the prestigious award to win it on three separate occasions.
The 26 year old was a narrow victor, just edging out Britain and Ireland's Walker Cup team, who pulled off a record 16.5-9.5 triumph over America's leading amateurs at Royal Lytham and St Annes in September.
Third place went to Englishman Andy Sullivan following his breakthrough campaign on the European Tour when, alongside McIlroy, he was the only three-time winner.
McIlroy's performance in winning the season-ending DP World Tour Championship to claim the Race to Dubai was clearly the deciding factor, and the Northern Irishman was delighted to receive the news in Dublin.
"When you think of the contributions that Seve and Lee made to European golf over the years, I am delighted to be linked with them at such an early age, and clearly I'm hoping to do enough to win the AGW trophy in future years as well," said McIlroy.
"Winning in Dubai again meant a huge amount to me and enabled me to look at the year as a whole in a different light. It has also given me that bit of momentum going into next season. I'd also like to congratulate our Walker Cup team as well on their stunning success. It must have been a very difficult decision for the golf writers."
Derek Lawrenson, golf correspondent of the Daily Mail and Chairman of the AGW, said: 'This was the closest vote we've seen for the AGW Trophy in over a decade and while you get the feeling that come the end of his career this will not go down as one of Rory's great seasons, the fact is he still won four times worldwide, which made him a worthy recipient. No golfer has ever won the AGW Trophy four times but, given his age and ability, this will surely prove to be one more European record Rory will hold in the not too distant future.'
TAGS: News, 2015, Rory, Andy Sullivan, Walker Cup, Ireland