News
Jan 24th, 2016
Rory tries Bryson's clubs
On the sly
Words: John Dean Photography: Getty Images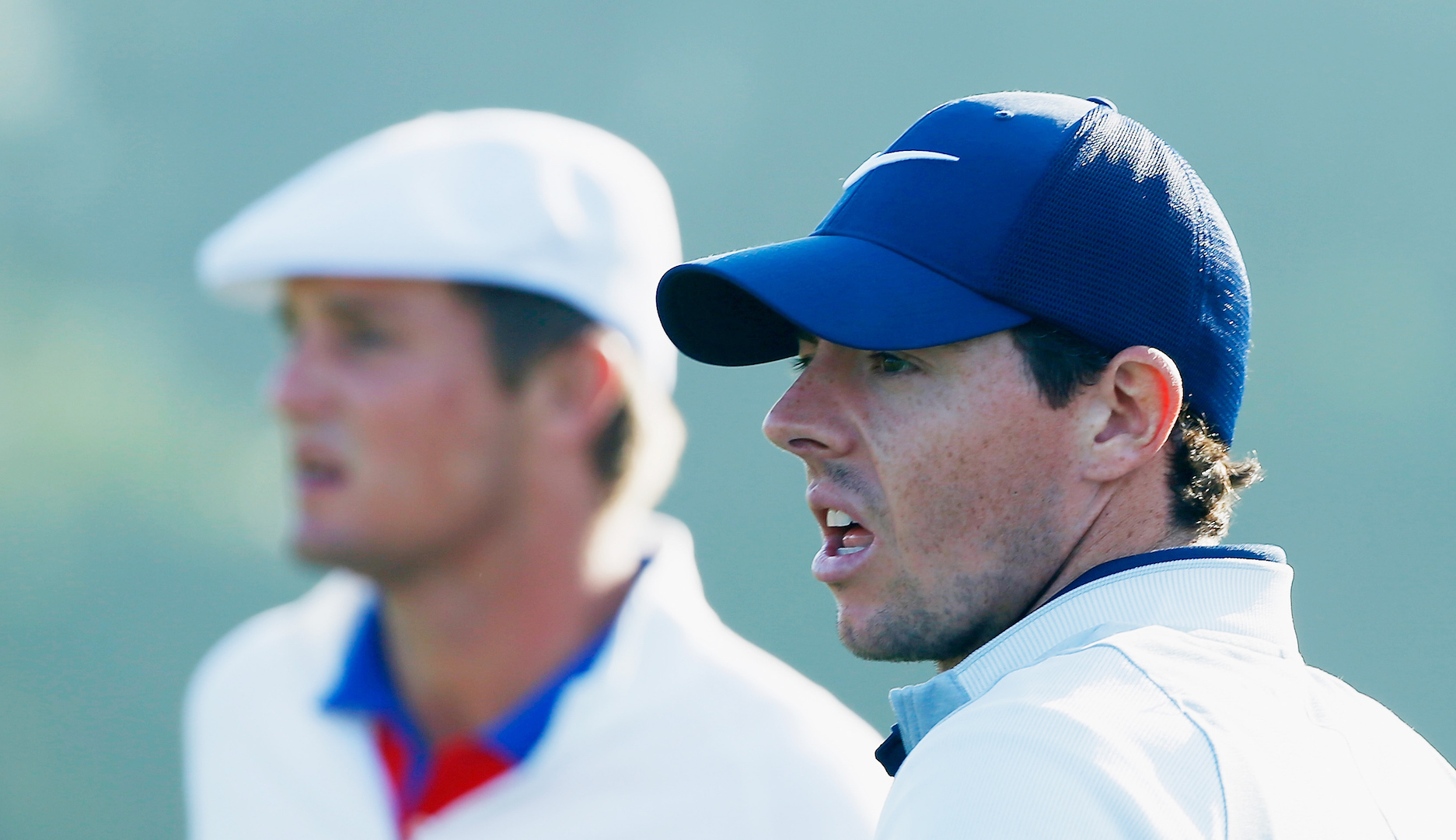 Before the third round of the Abu Dhabi Championship on Saturday, Rory had a quick go with his playing partner's clubs. That would not be of much interest unless your playing partner happens to be Bryson DeChambeau.
As the self-anointed Golf Scientist, Bryson DeChambeau has a unique set up, but one that makes perfect sense to us. Every club is the same length, with the idea being that he makes the same swing right through the bag. Simples!
"I was having a little go with his clubs this morning," McIlroy said, according to Golf Week. "He doesn't know that. It's obviously a technique that's all his own and he's got a pretty interesting background. He's obviously a great player, plays really, really well and playing well this week."
This was Rory's first playing round with Bryson, and he commented: "I don't really know much about him except that he's much smarter than I am."
Smart he might be, but Rory had the beating of him as DeChambeau finished tied 54 on two under for the tournament. But this amateur is certainly going to bring yet more colour to the game.