News
Oct 7th, 2015
Rory McIlroy in numbers
And how he keeps himself buff
Words: The Brigadier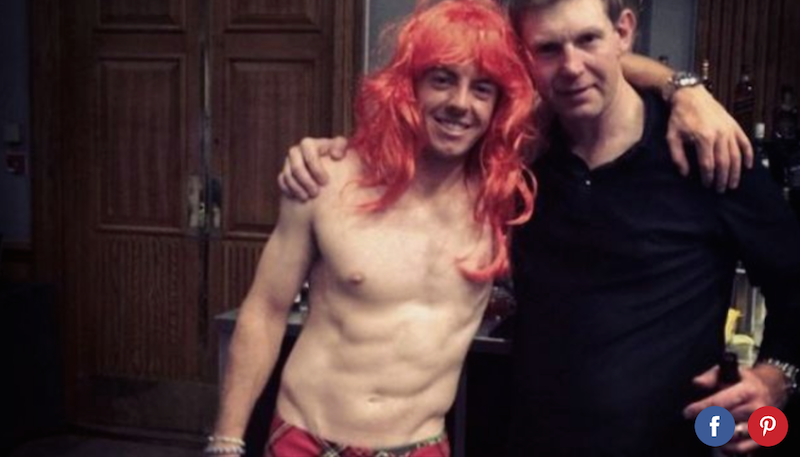 Rory six-packed up.
Rory McIlroy has tweeted a couple of graphics made by Santander Spendlytics detailing his workouts for this year.
All told he's done 6,800 push-ups, 6,320 pull-ups, 644 miles of running, 398 miles of cycling, 6,720 minutes of stretching, and 3,300 lengths in the pool. He even managed to fit in some golf as well!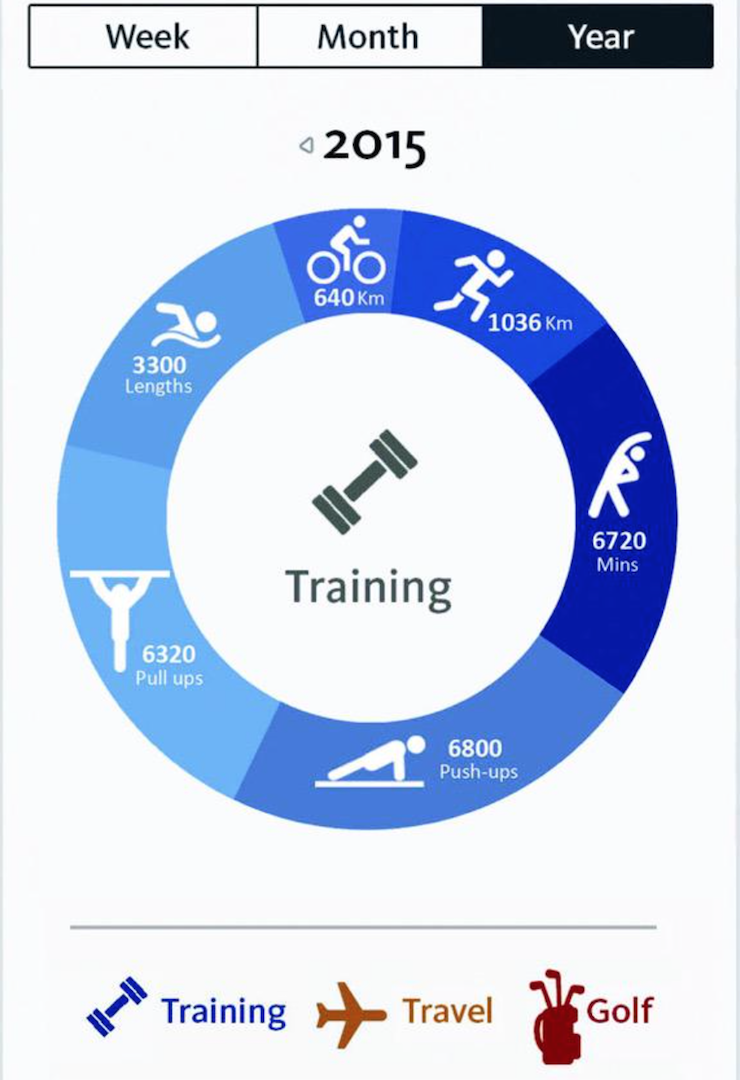 The second graphic compares his activity to 2011 when he didn't do a single pull-up.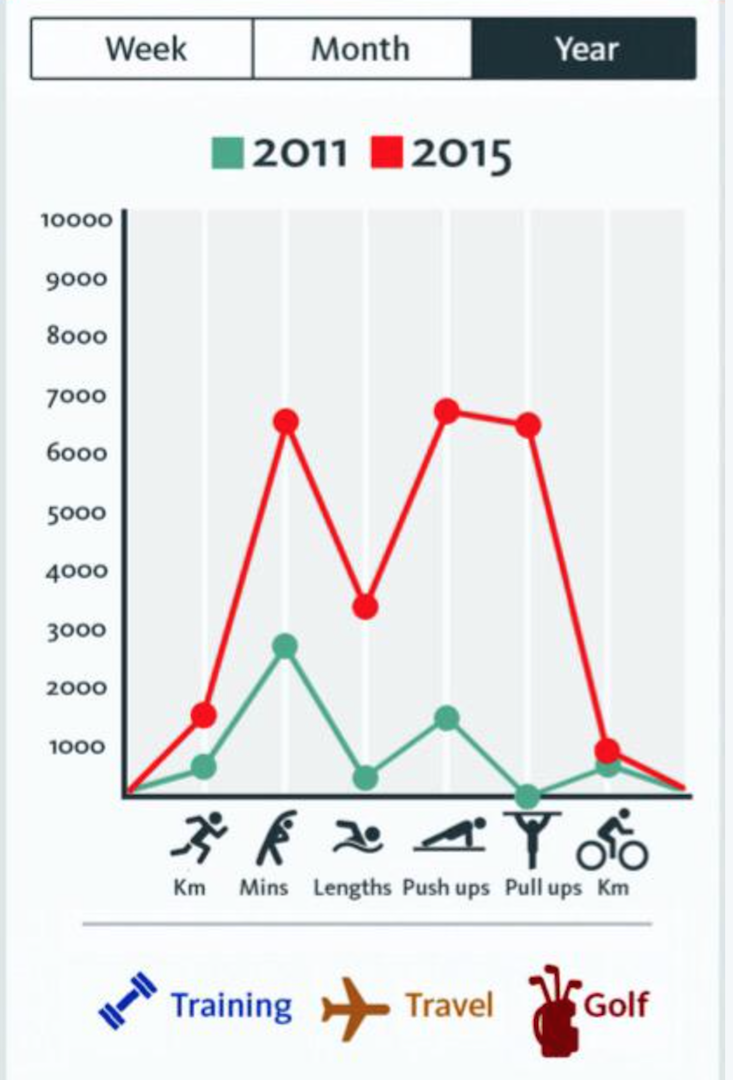 Using an analytics app from Santander, one of his sponsors, McIlroy said studying his travel statistics was eye opening.
"The travel - wow! I'm in an airplane for more than a fortnight a year; have been in 118 different airports in 12 months. I've spent 287 nights in a hotel. What does that leave? Less than 80 nights in my own bed, whether it's the one in Northern Ireland or Florida. I guess at the minute, I don't really have a home," he said.
This little video from Santander sums up all of his activity for the year.