News
Mar 4th, 2016
Rory McIlroy changes putting grip
He's joined the left-hand-under dark side...
Words: Tim Southwell Photography: Getty Images
Rumours have been flying about that Rory is splitting with renowned putting coach Dave Stockton. One thing that definitely has happened is he's changed his putting grip. Rory's gone left hand under. When you look at his stats for this season, it's little wonder he's making changes...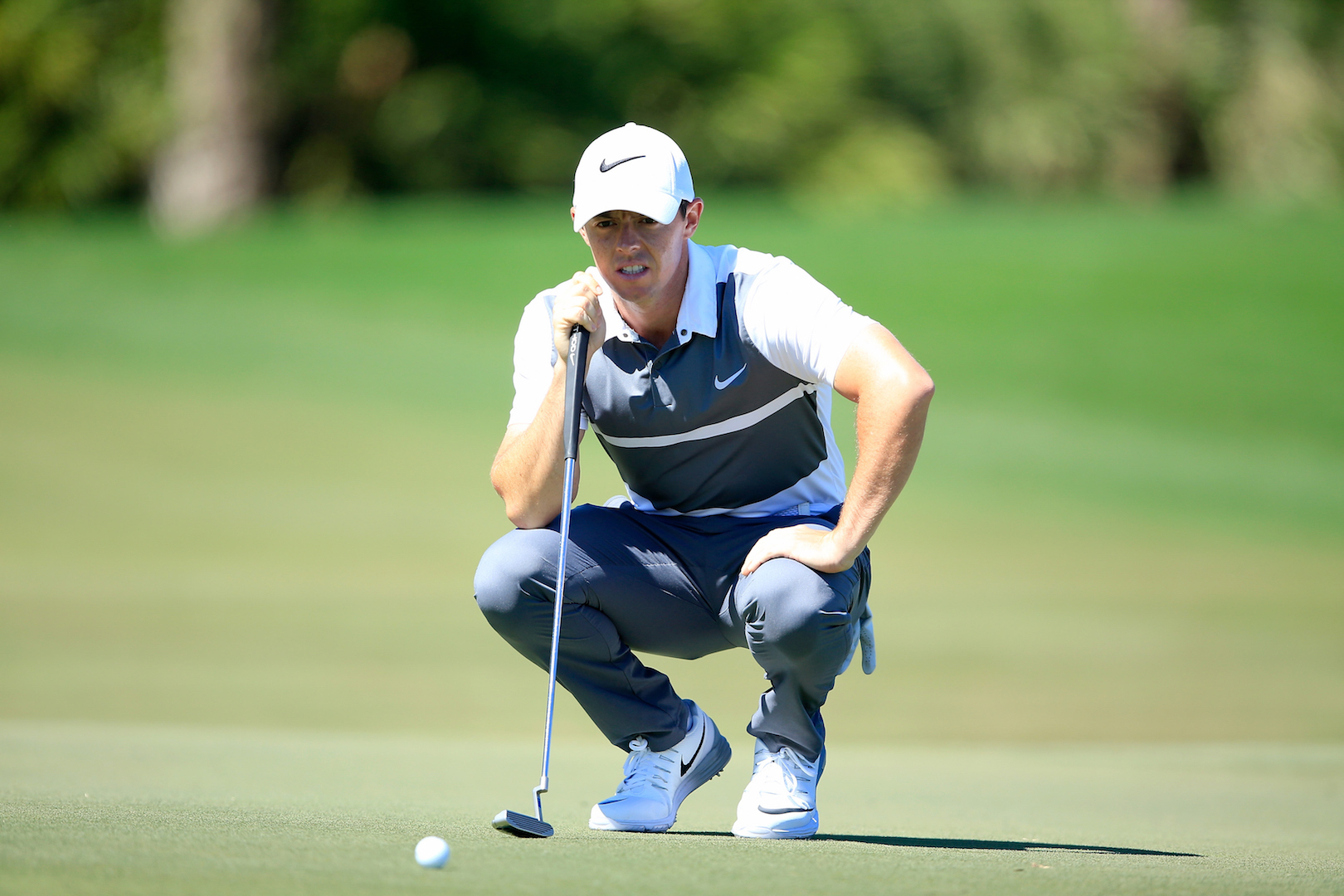 Rory isn't in the Top 100 for any of the key putting statistics this season. Four tournaments in and he's missed two cuts. It simply isn't good enough for someone tipped to dominate the game Tiger-style. If Rory had the putting ability that Tiger had when he was dominating, Jordan, Jason, Rickie et all would not be able to get near him. His approach shots are dialed in like no one's business but he just can't get it done on the greens.
Looks at these stats after four tournaments in 2016:
| | | |
| --- | --- | --- |
| Category | Rank | Statistic |
| Strokes gained: putting | 189th | -0.543 |
| Putts per round | 169th | 29.71 |
| Putting from 3 feet | 155th | 99.05 percent |
| Putting from 4 feet | 111st | 91.30 percent |
| Putting from 5 feet | 139th | 77.27 percent |
| Putting from 4-8 feet | 122nd | 66.67 percent |
| Putting from 20-25 feet | 158th | 7.69 percent |
That, ladies and gentlemen, is the golfing equivalent of a car crash. Here's what Rory says:
"I missed a couple of putts on Friday at Honda that I felt even before I made contact with the ball, that my right hand had (taken over) and I missed it left. So it was,... 'I need to do something here'. I Was sort of, you know, playing around with a few different grips on the putting green over the weekend. This one felt more natural to me because I've done it before and I do it quite a lot when I'm just practicing in drills, as well. I thought, why not give it a go."
Horrible feeling that – when you hit a shortish putt and you feel the pull on the stroke and the ball weedily trails of to the left... Brrrr... not worth thinking about... Anyway, Rory is in good company with the new grip. Jordan Spieth putts left hand under and he's ranked second in strokes gained on the greens this year.
But surely it's all in the mind. Look at Adam Scott. Not so long ago he was using the Zimmer frame long putter, convinced he could never go back to a proper short stick. Then the regulations came in, he had to ditch the Zimmer frame and look what happened - he wins the Honda Classic last week.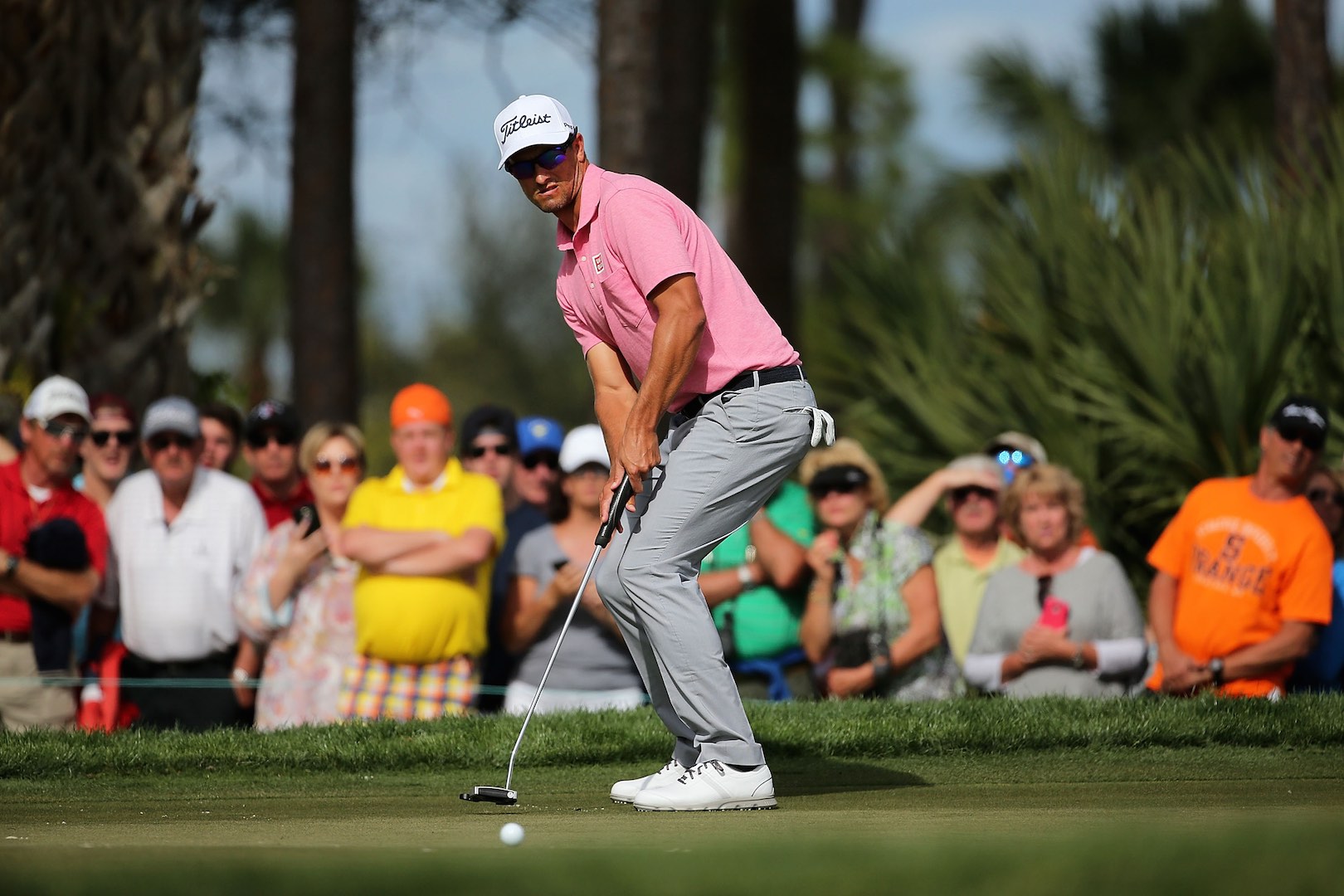 "The unknown is the difficulty," said Adam Scott, who has changed putters and grips over the years, including at last year's Presidents Cup, where he putted cross-handed for two days before abandoning the method. "I was feeling 100 percent confident but it didn't translate at all.
"But I like the fact that (Rory) isn't afraid to make a change. He's not been afraid to make some big calls in his career."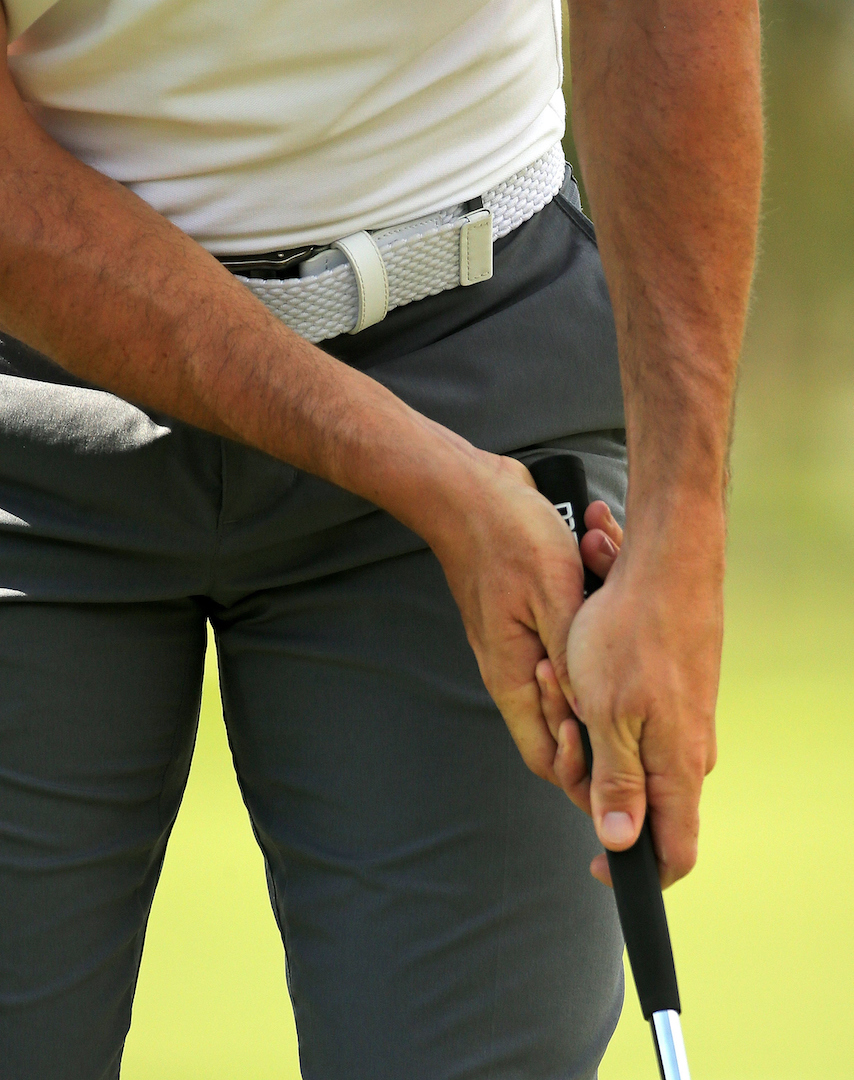 Plus, this isn't actually the first time Rory has used this grip. In his debut year on tour he was lefty-undery, and can be seen in these pics from 2008 using both types of grips. Rickie Fowler does this also, uses both styles when playing. On long putts he uses the standard grip and then when he's in birdie range, say 30 feet and under, he uses left hand under. Whatever, Rory seems to be committed to the new approach.
"It's one of those things where the drill started to feel a little bit better than the real thing," said Rory. "So I'm just going to stick with it. I feel like it's something I'm going to stick with regardless of what the outcome is tomorrow or this week or next week."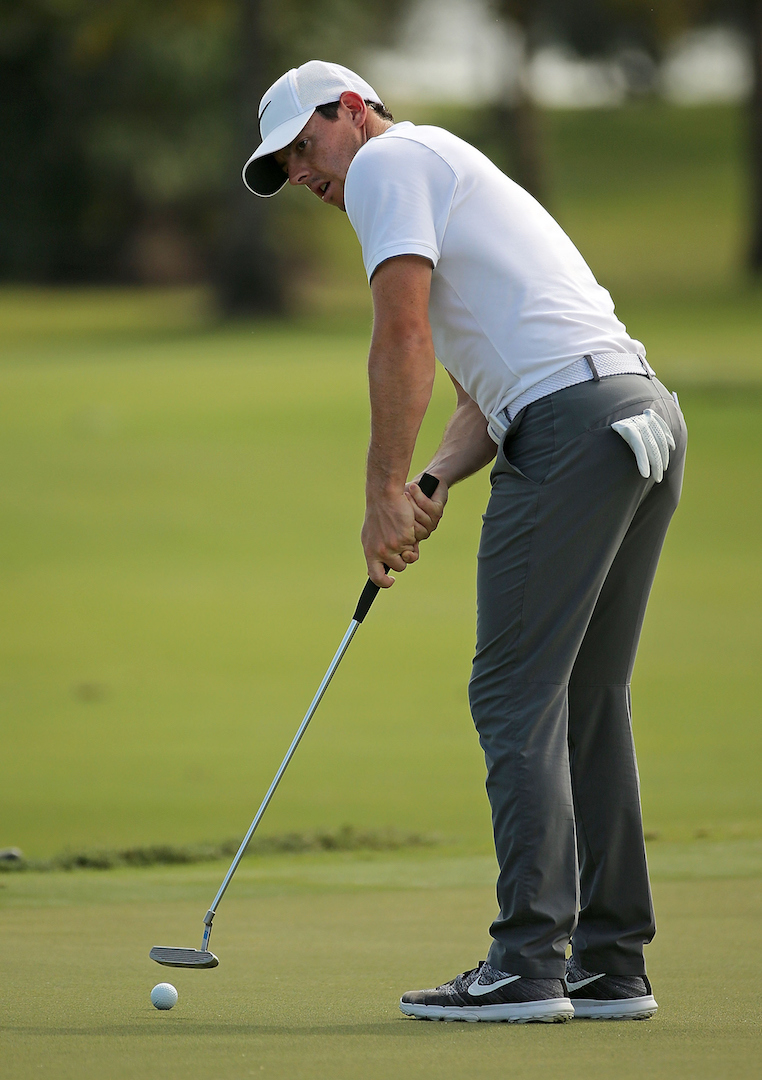 In his first tournament round with the new grip, Rory shot a -1 round of 70 at the Blue Monster yesterday. All eyes on Rors this week...
Bernhard Langer overcame the yips by doing this
Break it down into short and long putting.
Short putts are all about accuracy, long putts about distance. Use two different grips for each.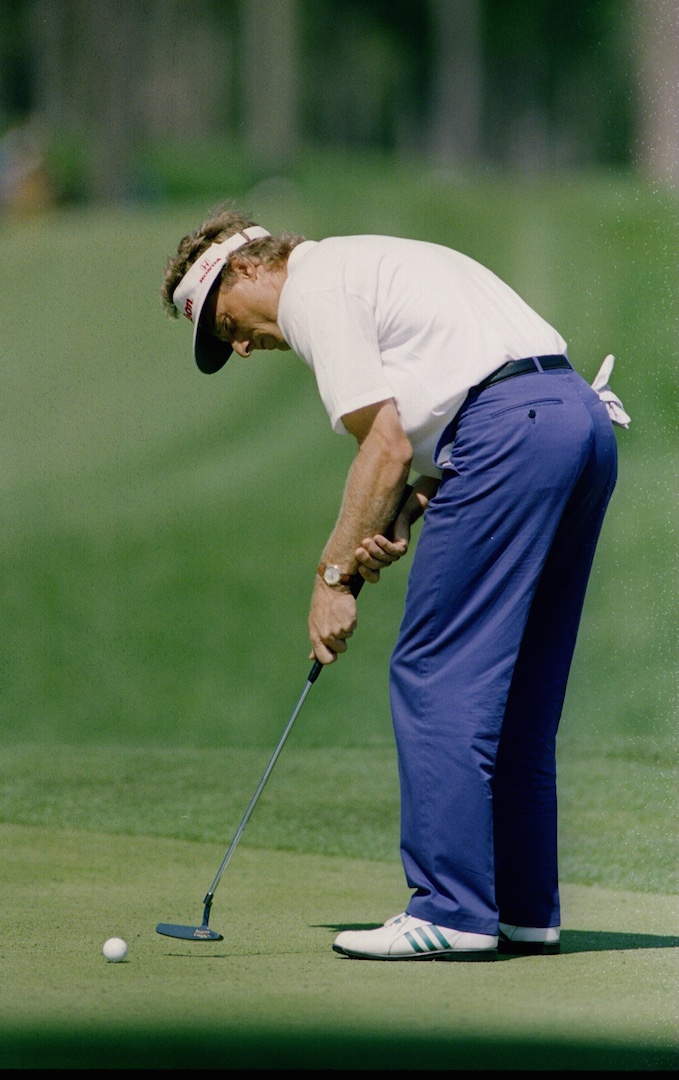 Short putts:
Here accuracy is at a premium. Your setup at address should see your feet, hips, and especially your shoulders being aligned parallel to your target. These are makeable putts and they will test your putting stroke.
You need a repetitive stroke and any breakdown of the left wrist as your putter approaches the ball will send it off line.
By bolstering firmness in your left wrist through positioning your left hand below your right, you are guarding against any change in your wrist angles.
Long Putting
Reverse-Overlap Grip
Long putts:
Here distance rather than direction is more of an issue. Two putts will often be what you are realistically hoping to achieve.
Because the ball has to travel further some wrist break is necessary in your putting stroke.
There is also a suggestion that you should stand taller with a more open stance to give yourself a better
Works for us. Thanks Bernie!
TAGS: Rory McIlroy, Jordan Spieth, Putting, Pitching, Chipping, Adam Scott, News, 2016