News
Oct 25th, 2016
Rickie Fowler and Dustin Johnson become Golfing Superheroes!
Eagle Eye VS The Heat
Words: Daniel Owen
https://www.youtube.com/watch?v=5rwVEPVoaPI&feature=youtu.be
To promote the start of the WGC HSBC Champions in China, some clever bods have turned the world's best players into golfing superheroes. And Li Haotong as well. But how do they match up to real life superheroes? Well,... 'real life' fictional superheroes. You know what I mean! We're going to call them 'The Champions'.
As Eagle Eye, Rickie Fowler looks like he would get tasty if it came to a scrap. As golf's answer to Marvel's Hawkeye, has he got the dead aim to win this week?
Henrik Stenson is 'The Machine', which isn't too far off the way he can hit that three wood exactly the same every time! But while he looks like the Justice League's Cyborg, we'd have put him down as the X-Men's Iceman.

Dustin Johnson is figuratively on fire this year, so calling him 'The Heat' is pretty good. He's no Human Torch, aka Fantastic Four's Johnny Storm, though, is he?
Bubba Watson is 'The Magician'. With Dr Strange coming out this week that is pretty apt, although he needs to grow a terrible goatee first.
Li Haotong is 'The Force'. The force of what? While it all sounds Star Wars, his powers seem to be like Storm's in the X-Men. Is he going to blow the ball about all over the place? If we're being honest he's only snuck into an already pretty ropey superhero team as he's a local. But can he use that to his advantage?
Avengers Champions Assemble!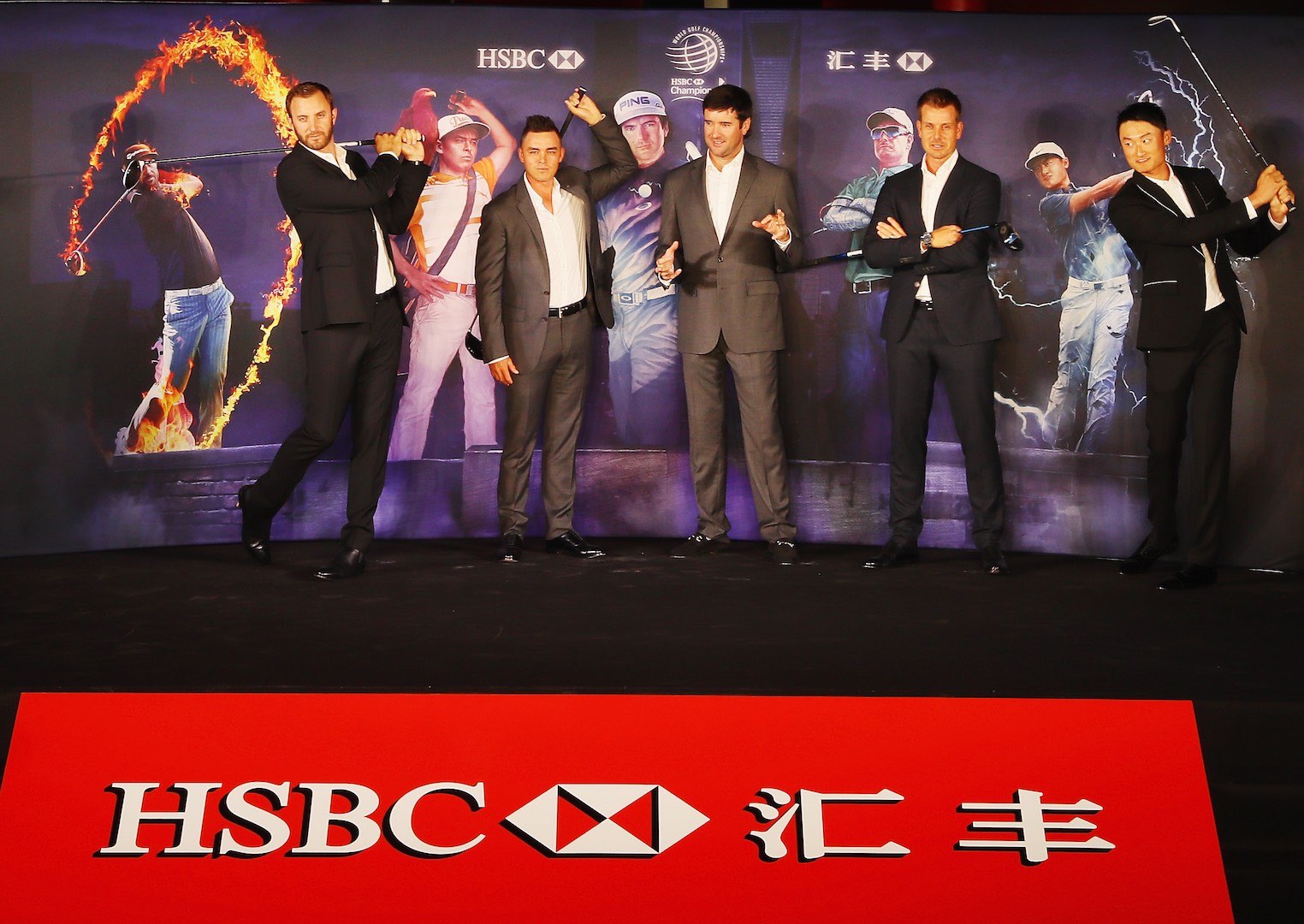 Related:
Rory to use a TaylorMade M2 driver in China?