News
Aug 18th, 2015
RAISE £1M TO FINISH A FILM?
Dream on!
Words: The Brigadier Photography: Azalea Group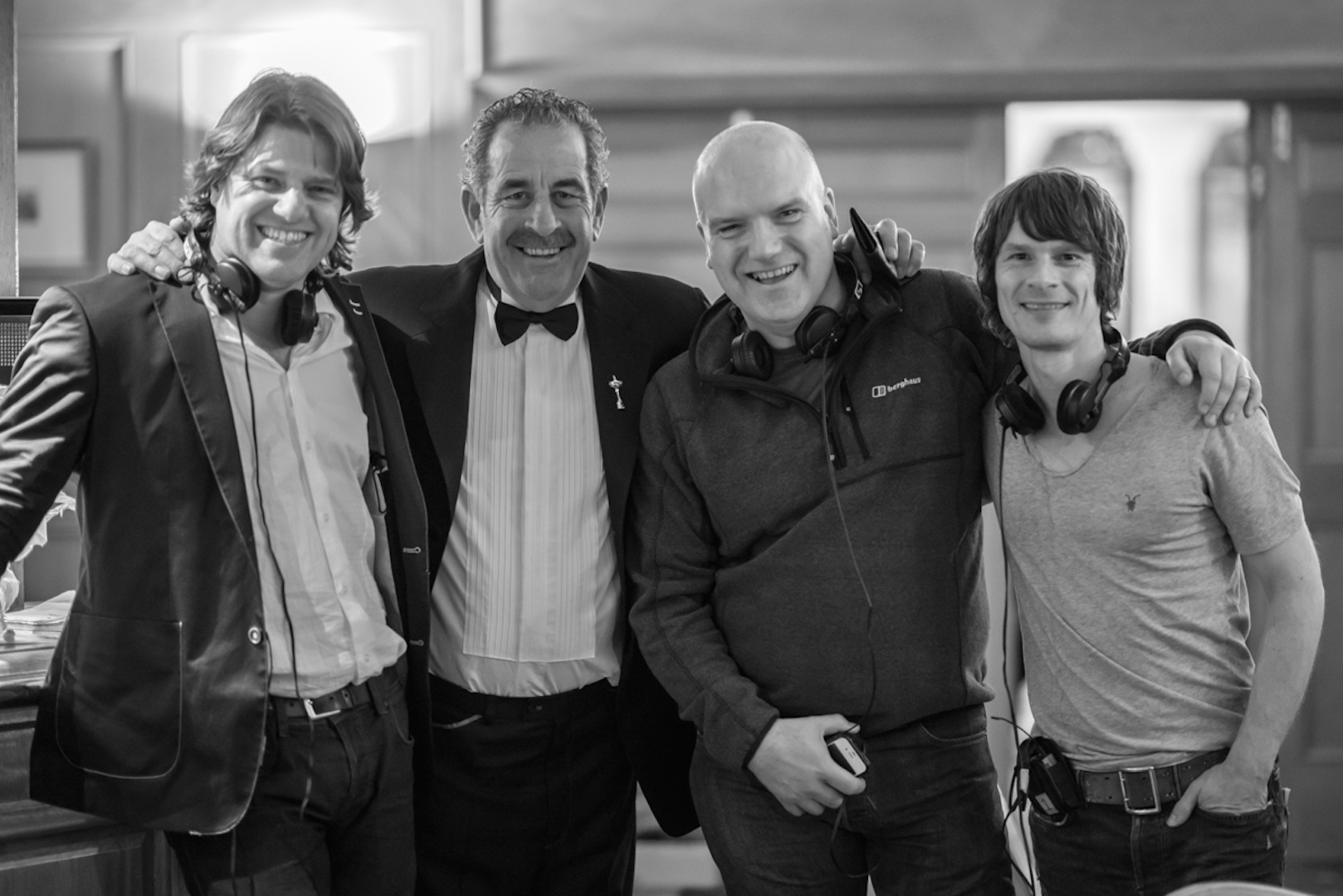 John Richardson was a typical weekend golfer who enjoyed the game but couldn't break one hundred. Married, with one seven-year old daughter, and a full-time job. But he differed from the average 24-handicapper in one crucial way. He was determined to break par within a year at the local golf course. Virtually everyone he came across told him that it wasn't possible. Richardson's quest to break par in a year went on to be a worldwide bestselling book, Dream On.
The Bangor, Northern Ireland, man's quest to conquer the impossible challenge – to which Ryder Cup legend Sam Torrance told him to "dream on" – was so well received that a film was commissioned almost immediately, but backers have now withdrawn their funding with just 12 weeks left to finish the project.
According to Richardson: "One of the backers went bankrupt and we found ourselves £1m down, with half a film. We've managed to raise most of the shortfall, but we need a further £400,000 to make it happen."
"Hopefully, we'll be able to get what we need from crowd funding to enable us to complete the shooting by the end of the year, meaning the film would be out next summer."
"When I undertook my challenge, I was told by the likes of Sam Torrance and Darren Clarke that it couldn't be done, but, to everyone's surprise – not to mention my own – I succeeded."
"My book went on to become the best-selling golf book in the UK for two years and achieved worldwide success – despite initially receiving 83 rejections from agents and publishers."
"If I learned anything from my challenge, it's to ignore the naysayers. We won't stop until the film is made – it will happen, regardless of what anyone says."
Inspirational and offbeat, the romantic-comedy, also named Dream On, stars Richard Coyle – who co-starred in Prince of Persia: The Sands of Time opposite Jake Gyllenhaal – and is essentially a story about love and redemption, but with several clubs, plenty of fairways and a few thousand balls thrown into the mix … not to mention golfer Sam Torrance, who has a cameo playing himself.
Richardson has launched an INDIEGOGO campaign with a raft of 'perks' – including the chance to feature in the film as a supporting artist – to help fund the final 12 weeks of the film and promote it to a wider audience.
Filming is taking place in the world renowned Elstree Studios where films such as Star Wars and, more recently, The King's Speech were produced.