News
Jan 31st, 2016
Rain stops play
At Singapore Open
Words: John Dean Photography: Getty Images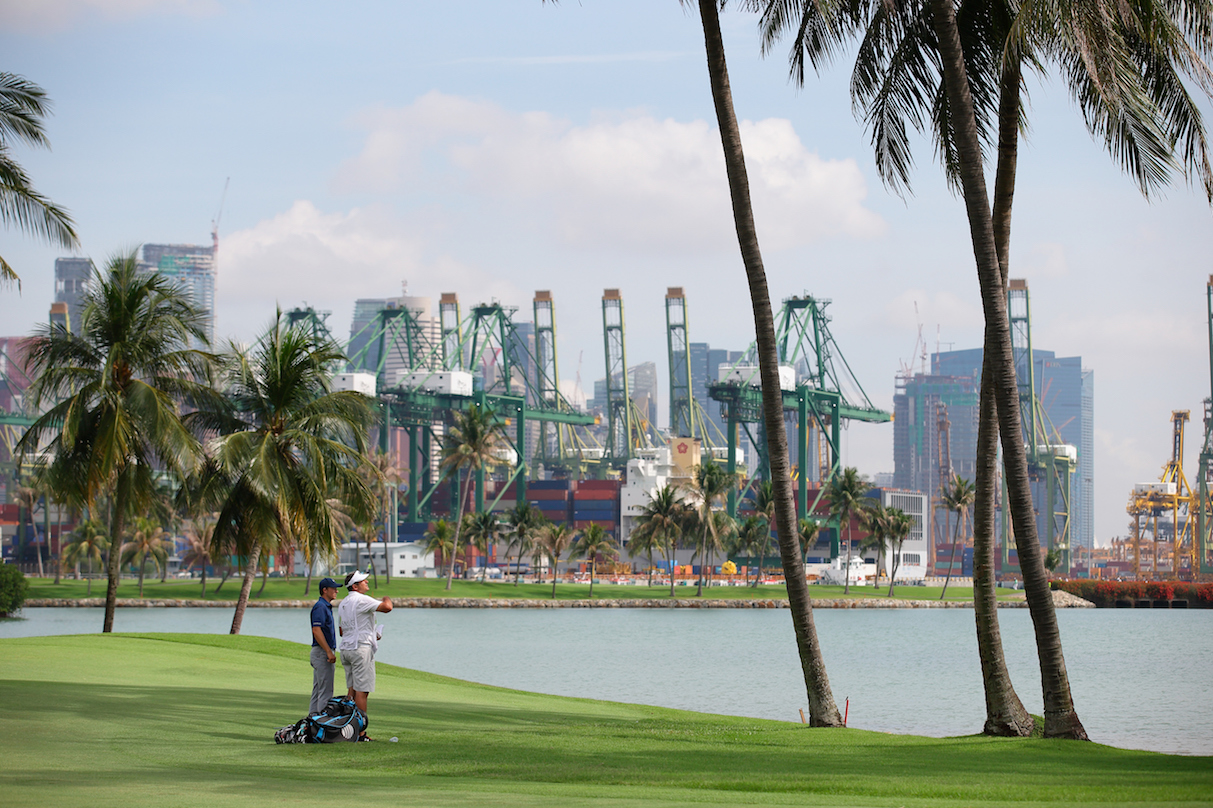 A tropical storm has put paid to the Singapore Open finishing on Sunday. So we will have to wait until Monday to see if Jordan Spieth can overturn Song Young Han.
The rain came as Spieth was on the 18th and trying to pull back to one behind Han, with a short birdie putt.
Meanwhile Han was playing the 16th and in the process of lining up a 10-foot putt to save his par.
So this is a proper cliffhanger and it could very much still go Spieth's way.
"Assuming I make that putt on 18 that is going to put some pressure on," Spieth told reporters after shooting four-under for his 17 holes.
"I was due to leave tonight but next week was an off week anyway so we have changed the travel schedule. It is what it is. I will come back tomorrow and try and win this thing."
Spieth's game has been erratic this week, and he has conceded that he has been rushing his game, and consequently making poor decisions. Going into the final round he said:
"I have got to hit as many greens in regulation as possible, I just have not done that. All it takes is a little bit of a spark, a little confidence with my ball striking to make sure I have got that distance control down and the putting will come."
His final round performance was indeed a marked improvement, with five birdies and a single bogey before coming to a halt on the 18th.
"My game really started to come together on the back nine. I was putting some pressure on the leader. Assuming I make that putt on 18 that is going to put some pressure on him."
Song equaled the course record with a 63 on Friday, but could only manage to collect a further three more shots over the course of the next two rounds.
"I am really tired, it has been a long wait. Coming back tomorrow is okay for me as the course should be in a better condition (less wet)," said the 24-year-old Song.
"Tomorrow I will just play shot by shot and hope I can get the win. I have had a lot of second place finishes and it is time for a victory."
So things are just about as finally poised as they could possibly. Jordan can't exactly be short of self-belief, and Han will more that aware of who he has to contend with. This is a proper thriller.